Four new presenters take over BBC Radio 1 Friday Early Breakfast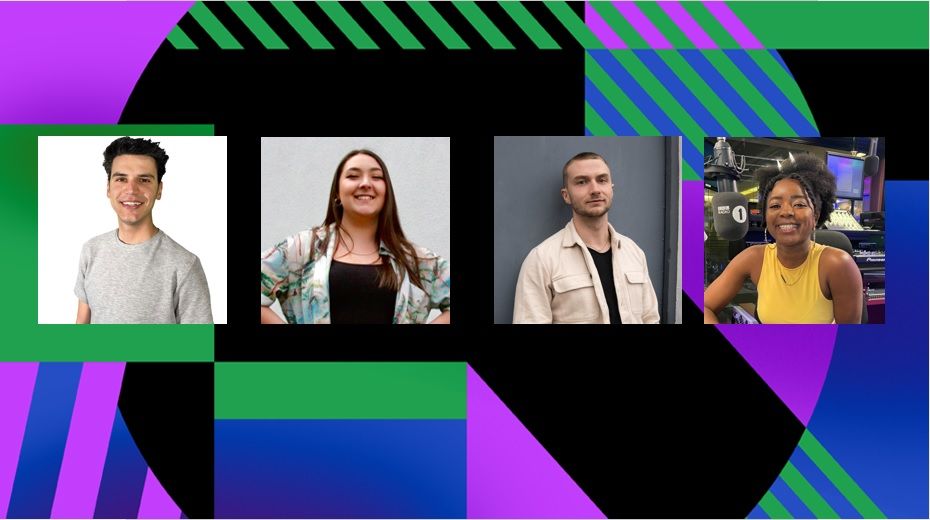 Four new presenters will join BBC Radio 1 to take over the Friday Early Breakfast slot as part of a monthly rotation, which will start in July.
Emil Franchi, Ben Coley, Emma-Louise, and Emma Millen are the next wave of presenters set to host the show, which launched in January 2021 as a way to showcase new presenting talent.
First up is 28-year-old, Emil Franchi, from Newton Aycliffe County Durham, who will take over the show for July. Emil caught the radio bug presenting on Newcastle student radio at University. Since then, he has presented on a number of commercial radio stations, most recently Drivetime on Heart North East.
Emil Franchi says: "Radio 1 was the soundtrack to my school days so to be given the chance to present on the network is a real honour. I'm looking forward to being on the other side of the speakers getting early risers ready for their Summer weekends!"
Ben Coley, 24, from Worcestershire will host Friday Early Breakfast in August. Ben is a regular presenter on BFBS, Forces Radio and started his broadcasting career at Nerve Radio while at University in Bournemouth.
Ben Coley says: "I was fortunate enough to be on Radio 1's BFBS takeover back in 2020 so to be invited back is such a huge honour and I'm very grateful. I can't wait to do my thing on Friday Early Breakfast, it's such a fun show! Roll on August!"
Taking over the show in September will be London-based Emma-Louise who currently presents Relax In Love on Radio 1 Relax. She was one of Radio 1's Christmas Takeover Presenters at the end of 2021 where she hosted Radio 1's Future Soul R&B show. She has also presented two series of BBC Bitesize.
Emma-Louise says: "Excuse me while I pinch myself! I'm so grateful for this opportunity and I can't wait to help wake up the nation on Friday mornings. Let's have some fun Early Breakfast crew!"
Finally, Emma Millen from Whitley Bay will take over the Friday Early Breakfast reins in October. The 24-year-old also found her love for presenting in student radio, at the University of Sunderland. Emma loves all things audio – from making podcasts and documentaries, to presenting her own shows.
Emma Millen says: "I had one of the most positive experiences at Christmas covering Radio 1. To be given this opportunity to do what I love, make people smile and just be myself, then to be asked to come back and do the same….I'm BUZZING!'
Aled Haydn Jones, Head of Radio 1, says: "Friday mornings on Radio 1 have become a staple on the network. I'm so proud of the platform we can provide for the next generation of presenting talent, giving them the opportunity to showcase their skills on such a huge scale. I always find it so exciting to see what each of them do with their show and how they make it their own!"