Free Radio listener wins £115,000 on the Cash Register competition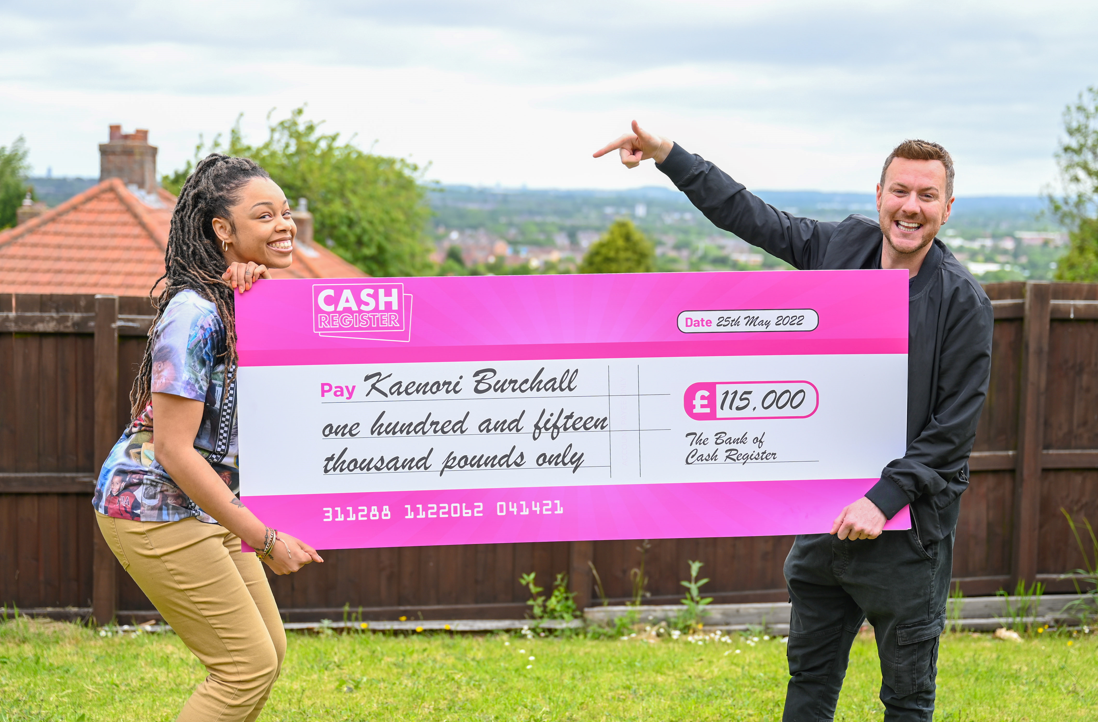 Hits Radio network competition, the Cash Register, has made a listener in the West Midlands £115,000 richer.
Kaenori Burshall from Tividale was sitting in her car waiting for her three eldest kids to finish school when she got the call from Hits Radio's Hattie Pearson.
The Cash Register competition on the Hits Radio Network gives listeners the chance to win cash every day.
The big winner said that she had financially been struggling for a long time and, with her father recently passing away, felt it was time for things to start looking up. She says she is not short of plans for spending the cash and 'giving back', wanting to finish her education and start her own business to have a legacy to give her children – a restaurant in her late father's name.
Kaenori also plans to start her own women's' refuge shelter to help other single mums that could be struggling.
Hattie Pearson from Hits Radio's afternoon show said: "We were all reaching for the tissues when we heard Kaenori win this life-changing amount of cash. It was so incredible that we could go and see her today and she's an absolute inspiration to so many of us right now. It's great that the Cash Register is going to help change Kaenori's life for the better."