Most popular subscription ever for Mayo & Kermode's Take podcast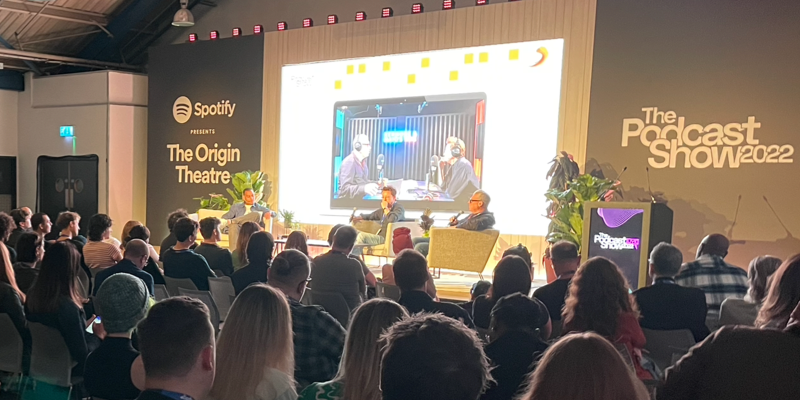 Just announced live at the Podcast Show in London – Kermode & Mayo's Take is the fastest growing and most popular subscription ever on Apple Podcasts in the UK, according to Sony Music.
The show debuted at number 1 on the Apple Podcasts Charts for all categories and remains number 1 in the TV & Film Charts in the United Kingdom, Ireland and New Zealand and number 1 in the Film Reviews charts in those countries plus Australia, Sweden, Spain, South Africa, Hong Kong and The Netherlands.
Film critic Mark Kermode and radio host and movie fanatic Simon Mayo were on stage for one of the opening sessions at The Podcast Show in London, which is taking place today and tomorrow.
Since the podcast's premiere after the duo left 5 Live, the new season has featured conversations with Hollywood talent Tom Hiddleston, Miles Teller and more.
Simon Mayo said: "This seems rather cheering and reassuring news. All our success comes of course from Mark being the best critic and our production team being from the toppermost of top drawers."
 
Mark Kermode said: "After topping the podcast charts since launch and bringing our peculiar brand of film conversation to an ever-bigger audience here and around the world, this is the icing on the cake. I'm just slightly annoyed that they made me re-watch the first Pirates of the Caribbean film," referring to the first in a series of 'watch-a-long' podcasts from June in which subscribers will be able to enjoy streaming films in the company of Mark and Simon.
Listeners can subscribe now to Kermode and Mayo's Take on all podcast platforms. Visit kermodeandmayo.com for further information.
Good to hear ⁦@simonmayo⁩ & ⁦KermodeMovie at The Podcast Show. pic.twitter.com/tfYESXQvIp

— Graham Mack (@GrahamMack) May 25, 2022