Observations and headlines from radio industry RAJAR Q1 2022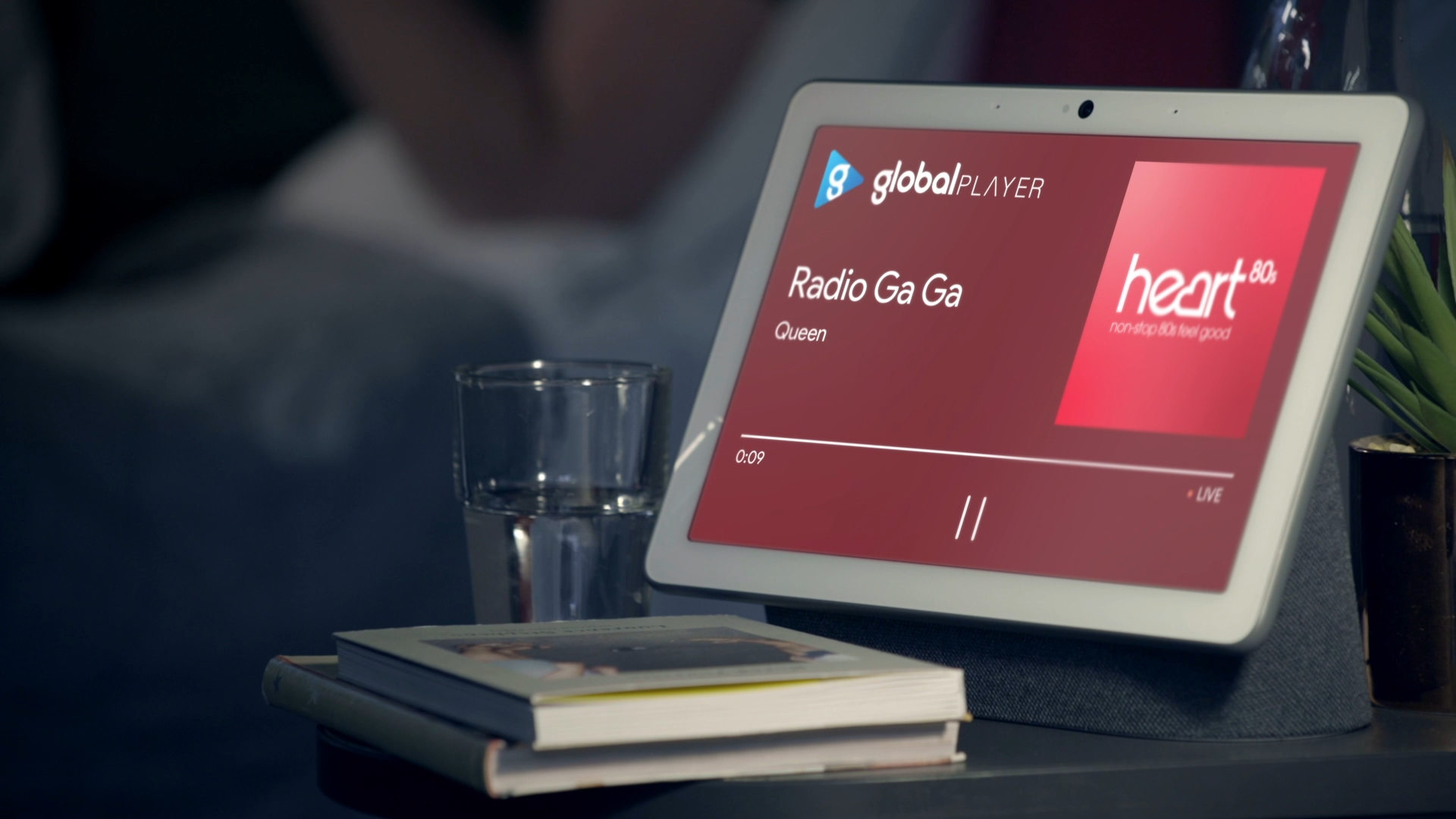 The numbers are in for Q1 2022 RAJAR and show almost 50m adults in the UK continue to listen to the radio.
Commercial radio has recorded a record audience of 37.2m – the first time the number has exceeded 37 million giving it over three million more in total audience than BBC radio.
Global leads the commercial radio market in all measures, with a record-breaking 25.8m weekly listeners, 242m hours and 24% share.
Share of listening time also increased for commercial radio to 48.4%, up from 48% in the previous quarter. While BBC share is still slightly higher, its share of listening fell back quarter on quarter from 49.9% to 49.2%.
Here are some initial observations from around the stations and brands:
HEADLINES
GB News Radio gets its first results – the television simulcast on D1 gets 239,000 weekly reach (which more than the first week of talkRADIO), along with 1.5m Total Hours
BBC Radio 1 drops again this quarter to 8.35 million (10+) listeners from 8.97 last quarter – Greg James has 4.34 million (10+) listeners for Radio 1's Breakfast Show compared with 4.85m last quarter
BBC Radio 2 now has 14.579m from 14.866m the previous quarter – with Zoe Ball at Breakfast down from 7.495m to 7.354m weekly reach
BBC 6 Music grew by 9% to reach a new record of 2.846 million listeners
BBC Radio 4 Extra increased by 4.4% quarter on quarter to reach 1.972 million listeners
Union JACK Dance, which closed down halfway through the survey, increased reach by 280% going from 51,000 weekly listeners to 194,000 weekly listeners
Union JACK Rock also increased by 76% and Union JACK Radio by 15% before being shut by their owner
KISS, KISSTORY and KISS FRESH all see a drop with the KISS Network falling 6% and KISS London down 19.3% to 908,000 weekly reach from 1.12m
Capital Network UK is also down 4.4% with Capital London down 12% to 1.48m weekly reach
Capital Dance has increased weekly reach by 35% to reach 800,000 listeners
Heart Dance smashes a new record, adding 310,000 new listeners, taking its audience reach to 658,000 (89% growth)
Heart 90s has increased by 45.5% to reach 793,000 listeners
Heart 70s hits a record breaking 438,000 listeners, welcoming nearly 120,000 new listeners (37% growth) in three months
Heart 80s also grows, now reaching 1.4m weekly listeners
Smooth Country is up 44% in reach going from 216,000 to 312,000 listeners
Virgin Radio Groove has a big spike from 59,000 weekly reach to 166,000 – an increase of 181.4%
Absolute Radio 10s sees more than double the amount of listeners, growing from 15,000 to 32,000 – up 113%
Boom Radio gets another boost with an increase of 20% to reach 290,000 listeners
LBC breaks its ninth consecutive RAJAR record as it grows its audience by 291,000 listeners in three months, now reaching a massive 3.5m weekly listeners – its highest reach in its 49-year history
Rolling news station LBC News breaks through the 1m listener mark for the first time.
The Hits Radio Brand sees continued growth, with reach up to 9.2M (+9.7% QoQ).
Within this, the Hits Radio Network reaches 5.8M (+2.4% QoQ), while the Greatest Hits Radio Network continues its phenomenal growth with a 26% increase to reach 4.2M
TalkRadio delivers record reach (650k) and listening hours (5.7m) – up a massive 20% and 23% respectively on the previous quarter
The talkSPORT network increases reach to 3.3 million listeners with 18.2m listening hours – its strongest performance since the pandemic
Times Radio, reporting only its third RAJAR result, has passed a new milestone, delivering 703k listeners, and with listening up to 3.6m hours weekly
The Chris Evans Breakfast Show is down from just over a million listeners to 964,000 whilst Virgin Radio dropped from 1.62m to 1.58m
Nation Radio Scotland delivers a record reach of 79,000 and listening hours of 636,000
Greatest Hits Radio South Coast performed strongly, where total listening hours soared to over 1.7 million and reach of 294,000 listeners
Nation Radio UK recorded an all-time high weekly reach of 65,000
CountryLine Radio, during its last survey as Chris Country, increased from 34,000 to 45,000 weekly reach and doubled its total hours
DIGITAL
Total digital listening is now 67.9% of all radio listening. This is mainly accounted for by DAB at 41.1%, but also online which has grown to a new high of 22.4% on average
Smart speaker listening has been recorded separately for the first time this quarter and can be seen to represent almost half of online listening at nearly 10%
Digital platforms now account for 72% of all commercial radio listening and 65% of all BBC radio listening
QUOTES
Ashley Tabor-King OBE, Founder & Executive President of Global, said:  "It's an enormous privilege to have millions of people tuning in to our brands every day in increasing numbers. In these challenging times every single Globaller does their absolute best to bring our listeners news and analysis, relaxation and feel good entertainment as well as the very best hit music. News and nostalgia are fuelling growth and we are here for our audiences every step of the way, constantly looking to innovate and build more of what
people love."
James Rea, Director of Broadcasting & Content at Global, said: "It's fantastic to see that radio remains such an essential part of people's lives and listening continues to grow with Global's best ever number and the highest ever reach for British commercial radio. As it approaches its fiftieth year I'm thrilled to see LBC celebrate its highest listening figures and our new rolling news channel, LBC News, reach the 1 million listener milestone, so quickly. I'm incredibly proud of the amazing efforts of all Globallers working across our world class brands."
Dee Ford CBE, Group Managing Director, Bauer Media Audio UK said: "Who wouldn't be delighted with these results? They really showcase how commercial radio is driving industry growth, with even more listeners tuning in than ever before. Audiences clearly love and trust radio and we're proud to create world-class content and deliver it however listeners want it. That's why we are digital market leaders."
Ben Cooper, Chief Content and Music Officer, Bauer Media Audio UK said, "What an amazingly successful time for the Hits Radio Network, growing its weekly audience to nearly 6million listeners just after Hits Radio won the ARIAS UK Station of the Year. And the good times really do sound like this for Greatest Hits Radio, as Simon Mayo and the team set another new record high, with a reach of 4.2million, up a huge 26%."
News UK EVP, President of Broadcasting, Scott Taunton said: "I am delighted with this record performance; it reflects well on the brilliant radio being produced across every area of the News Broadcasting portfolio. We are building new audiences across an array of platforms, and showing steady growth.
"As the national and international news agenda continues to be a focus for more and more people, listeners are turning to brands they trust for analysis. TalkRadio continues to be the home of popular opinion, delivering another round of record numbers. New evening programming has been introduced to TalkRadio since the launch of TalkTV in April, introducing audiences to brilliant new shows like Piers Morgan Uncensored, The News Desk with Tom Newton Dunn and The Talk. Consumers can now enjoy this content on TV, radio, streaming and social platforms. Meanwhile, Times Radio, delivering only its third RAJAR report, has surpassed 703,000 listeners and 3.6 million listening hours as the teams deliver award-winning and authoritative news and analysis from The Times brand.
"talkSPORT has seen strong growth across its weekend and live sports programming and continues to be the home of the fans. This summer will be packed with the latest transfer news and big breaking news in the world of football as talkSPORT looks forward to the Women's Euros campaign before our official FIFA World Cup coverage from November. Virgin Radio UK continues to attract fantastic guests across Chris Evans at Breakfast and Graham Norton at the weekend, with the best bands playing live in the studio every Friday and a playlist of non stop great music."
News and opinion station TalkRadio delivers another set of record results – it's ninth successive period of growth. Reach is up 20% on the quarter to 650k listeners, with hours up 23% in the same period to 5.7m each week. More people are tuning in, and listeners are staying for longer than ever before.
GB News CEO Angelos Frangopoulos said: "We are thrilled at this strong debut result for GB News Radio. This first survey period was only planned to be a soft launch of our innovative multi-platform channel. GB News Radio has achieved some really solid metrics considering we haven't promoted the service while we bedded it down. Notwithstanding that we are already at 37% of our closest competitor's weekly reach and GB News Radio is now the fastest growing radio station targeting UK audiences. We are the People's Channel. "
Ian Moss, Chief Executive of Radiocentre, said: "Commercial radio listening is booming and today's figures are a great reminder to advertisers and policy makers that commercial radio is a central part of people's life and as a commercial medium gives a way for brands to speak to millions of people every day."
Charlotte Moore, BBC Chief Content Officer, said: "How better to celebrate the 20th anniversary of the much loved BBC Radio 6 Music than with these figures! They really illustrate the unique place that the station has in its listeners' lives, with its eclectic schedule and specialist, passionate DJs who day in day out champion music. Congratulations to everyone involved in making the station the success it continues to be!
"And what a way to mark the return of our live music festivals this year, as we emerge from the pandemic and look ahead to Radio 1's Big Weekend in Coventry, an eight week season of the BBC Proms and Radio 2 Live in Leeds, bringing big acts and a wide range of performances to audiences across the UK.
"All our live stations provide millions of people with relevant, world class content so brilliantly, and we also continue to see BBC Sounds grow as listening habits evolve, particularly amongst younger audiences."
Aled Haydn Jones (Head of BBC Radio 1) said: "I'm very proud that Radio 1 continues to be the #1 station for young people across the UK, and that Greg and the Breakfast show are also #1 for our audience. In a quarter where lockdown caused serious disruption to people's lives, it's good to see the strategy we've developed at Radio 1 is working, with a strong connection with young audiences across radio, YouTube, iPlayer and socials."