Red Rose Radio name planned to return in Lancashire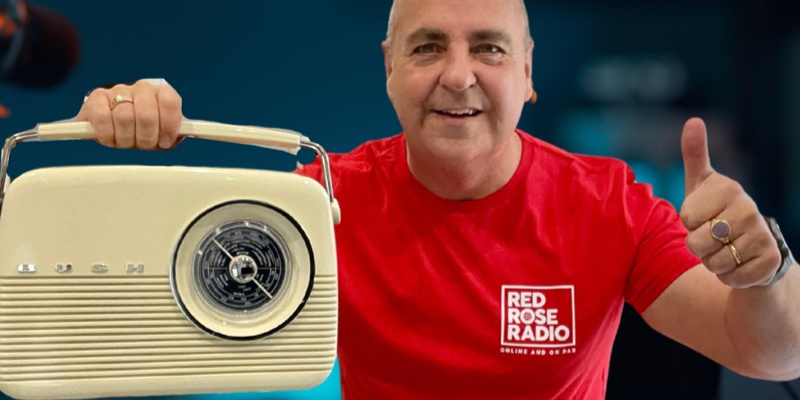 Former Rock FM presenter Rob Charles is planning on using the Red Rose Radio name for a new radio station in central Lancashire.
Rob said he wants to launch a new station on the small-scale DAB multiplex licence which has just been awarded to cover the Preston area.
Red Rose Radio launched in 1982 and split into Red Rose Gold and Red Rose Rock FM in 1990, but Red Rose Gold became Magic/RockFM2/GHR and Red Rose Rock FM changed to Rock FM.
"It's a dream come true", said Rob."I've always wanted my own station, but until recently, unless you were one of the big companies it wasn't possible."
Red Rose Radio will be aimed at people who used to listen to Rob's Rock FM shows in the 90s.
He said: "It's going to be a 45-plus audience, but I'm really keen to have a much better music variety than what's out there now.
"You will find a lot of stations have about 1,000 songs that are played on a loop and what you've heard on the way into work in the morning, you'll hear again on the way home."
Rob intends to present the breakfast show himself, and said he's had a lot of interest from other well-known broadcasters and investors since Ofcom announced the news on Thursday.
The station will cover the Preston, Chorley and Leyland areas, will be 24-hours a day, commercial, and will feature a mixture of music, news and chat.
Rob Charles recently registered the Trademark for Red Rose Radio and has registered the name with companies house.