Resonance FM celebrates 20 years of local radio in London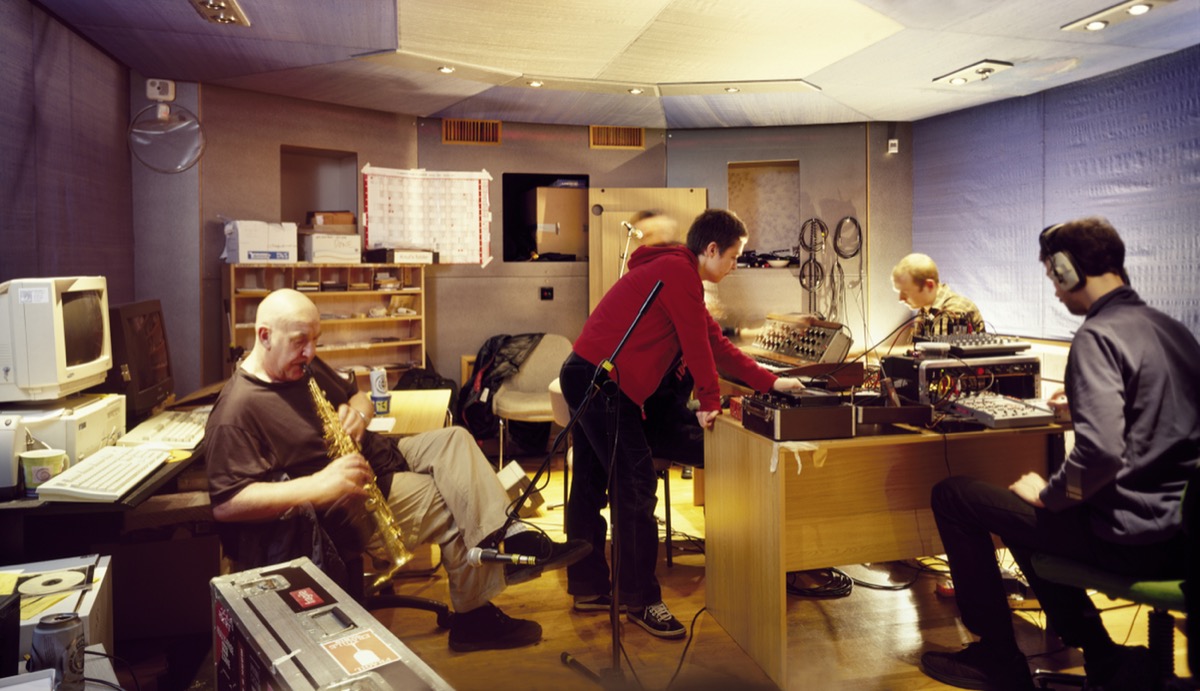 Resonance FM celebrates 20 years of broadcasting this month.
Resonance was one of the first radio stations on the then Radio Authority's "Pilot Access Scheme" which led to the rollout of the thriving community radio sector we have in the UK today.
Resonance swiftly went from guinea pig to laboratory, offering a space for exploring what the medium can do – but generally speaking does not. The brainchild of artists and musicians, enthusiastic experts and marginalised voices, Resonance has maintained a pioneering spirit while establishing itself as a globally acclaimed broadcast platform.
Its wide-ranging, astonishingly diverse programming has proved widely influential while its ethos remains distinctly independent and its output utterly unique.
"Resonance delivers Arts and Culture on-air through performance, audio arts projects and the wildest cultural conversation anywhere on radio" – Helen Boaden, former Director of BBC Radio
"Thrillingly unpredictable" Robin Ince, The Big Issue
"The best radio station in London" The Guardian
"The UK's most creative independent radio station" Daily Telegraph
"The voice of Londo" Time Out
"24 hours a day of wide-ranging cultural reportage and opinion" The Times
Resonance broadcasts programmes you simply wouldn't hear anywhere else:
The outer limits of speech radio
Tunnel Vision – a discussion show conducted in London's sewers. Will Self was among the guests happy to plunge into the city's hidden depths and risk arrest on resurfacing.
Shut Your Eyes to Art – a talk show at Tate Modern in which all involved are blindfolded, have never met, and are given no topic of conversation. What happens next?
Rock & Roll Fishing – a fishing competition on the River Lee featuring members of London's indie rock scene. Worms aplenty, mild drug reference – and a surprise accusation of murder.
Stretching the medium
Intimacy and Distance – a five hour+ live broadcast of the ascent of the forbidding cliff face of Penon d'Ifach by rock climber Gaz Parry, with commentary by climbing veteran Jim Perrin.
Remote Performances – two weeks of broadcasts from a wooden hut on the side on Ben Nevis, using a satellite dish powered by innovative hydrogen batteries. Forget your headphones and it's a ninety minute hike back to the carpark and it's pouring with rain.
The Exeter Whisper – 500 West Country school children line up to realise a very, very long (and very funny) Chinese Whisper, authored by Michael Rosen.
Music and its opposites
Global Globules with Baconface – A year long series of new music discoveries presented by a cracked Canadian record collector. Baconface, the alter ego of comedian Stewart Lee, recorded the entire series with his face covered in bacon, breaking new ground for radio presenters passionate about world music and processed meat products.
Radio Yesterday – 24 hours of nothing but cover versions of The Beatles' Yesterday. First broadcast the day after Sir Paul McCartney's 64th birthday. Conceptual endurance art, a comment on the stupidity of playlists (Resonance does not have any), and an exploration of a timeless melody which transcends all attempts at interpretation (including the original version, lost here among a thousand others).
Framework – now in its 20th year, Patrick McGinley's pioneering field recording show offers audio snapshots, portraits and probes of diverse environments around the world. Field recording is the new rock & roll and framework provides its Greatest Hits.
Broadening the discourse
Calling All Pensioners – foul-mouthed ex-bank robber and senior citizens' champion Harry Haward steered this weekly rights-focused magazine show till he death in 2016. His pitch to Resonance was short and simple: "Give me a show or I'll break your legs."
Out in South London – founded by stand up comedian Rosie Wilby and now in the hands of writer Sophia Blackwell, the capital's many splendoured LBGQT+ community's diverse voices meet and mingle in this dazzling queer cultural oasis.
Novara FM – the turbo-charged agitational multimedia platform we know today started life and cut its teeth as a weekly broadcast on Resonance (of course).
Radio as Art
Make Your Own Damn Music – Bob and Roberta Smith OBE paints, draws and creates while simultaneously leading The Apathy Band and playing several records all at once. The result: a vivid lo-fi collage of mind-boggling shattered perspectives. In stereo. De Ridder Day – Fluxus legend Willem de Ridder is Resonance's patron saint. Who better than Willem – a broadcaster who tells you to turn him off then scolds you if you are still listening – to spend an entire day on air talking to – and in the act eventually creating – an imaginary friend?
Radia – Resonance is part of an international group of stations run by radio artists: Radia. Here's where you'll hear the gamut of audio experimentation, from using the station to feedback on itself to live broadcasts from mountain tops, from the singing machines inside Tower Bridge to the avian dawn chorus from across the world in real time, and works of all kinds in more than fifty different languages.
Resonance is also where UK listeners will have first heard of podcasting, bitcoin and #BlackLivesMatter and first encountered hundreds of performers both in and outside the mainstream, enabled to reach on their own terms a dedicated and ever growing audience. We are the innovators in slow radio, conceptual radio, radio-art and arts radio.
Other platforms regularly steal our ideas and poach our presenters. Our alumni include many rising stars in the radio industry as well as key figures in visual and fine arts, broadcast journalism, new music, stand up, and independent media in all its guises.
All this has been achieved by 150+ volunteers contributing on a weekly basis, supported by a staff of three multi-taskers.
Ten million, five hundred and twelve thousand minutes of radio – made by the people who care, for the people who matter.