Shuja Khan to succeed Paul Donovan as Arqiva Chief Executive Officer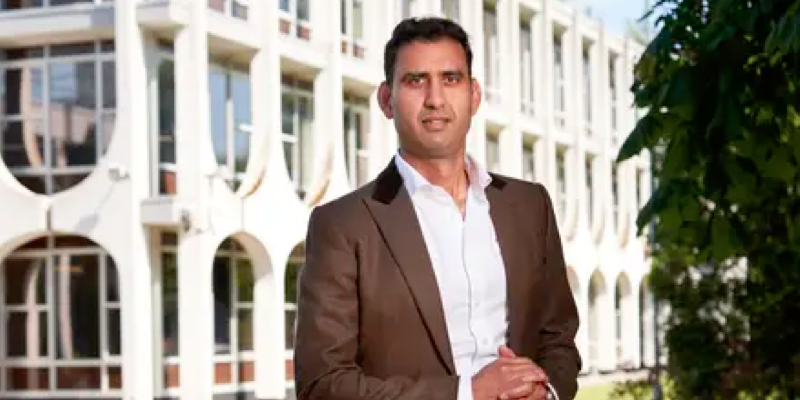 Arqiva's Chief Commercial Officer Shuja Khan will succeed Paul Donovan as Chief Executive Officer in June.
Since January 2020, Shuja has been responsible for revenue-generating activities across all business areas including strategy, customer experience and regulatory affairs.
Prior to joining Arqiva he was Chief Commercial Officer for Cable & Wireless across 24 territories in the Caribbean and Latin America. He has also held a number of leadership positions at both Virgin Media and Liberty Global Europe.
Paul Donovan has been Chief Executive Officer since April 2020 when he replaced Simon Beresford-Wylie and will formally leave Arqiva on 30 June 2022 and will return as a Non-Executive Director role on the Board of Directors of Arqiva Group Ltd.
Commenting on the appointment, Mike Parton, Chairman of Arqiva said: "Paul has had a significant impact on the Arqiva business during his tenure and on behalf of the Board I would like to thank him for his leadership, foresight and dedication.
"I am delighted to confirm Shuja Khan's appointment. Shuja knows Arqiva intimately having worked with the business since 2020 as Chief Commercial Officer. He has been central to the creation of our strategy and the design and development of our current operating model, as well as evolving and strengthening the relationships with our key customers and our product portfolio.
"I congratulate Shuja on his appointment and, along with my Board colleagues, look forward to working with him in his new role."
Shuja Khan added: "I'm delighted to be taking on the role of CEO at this time. Following the launch last year of Vision 2031 which sets out our long-term strategy and ambitions, it is a great time to lead Arqiva to realise its full potential.
"We have an exciting future which will involve new product innovation and growth while continuing to provide the outstanding customer service which we are known for. I very much look forward to working with all my colleagues building on our purpose, strengthening our culture and making Arqiva a great place to work."