ToneFM agrees partnership with local newspaper for local news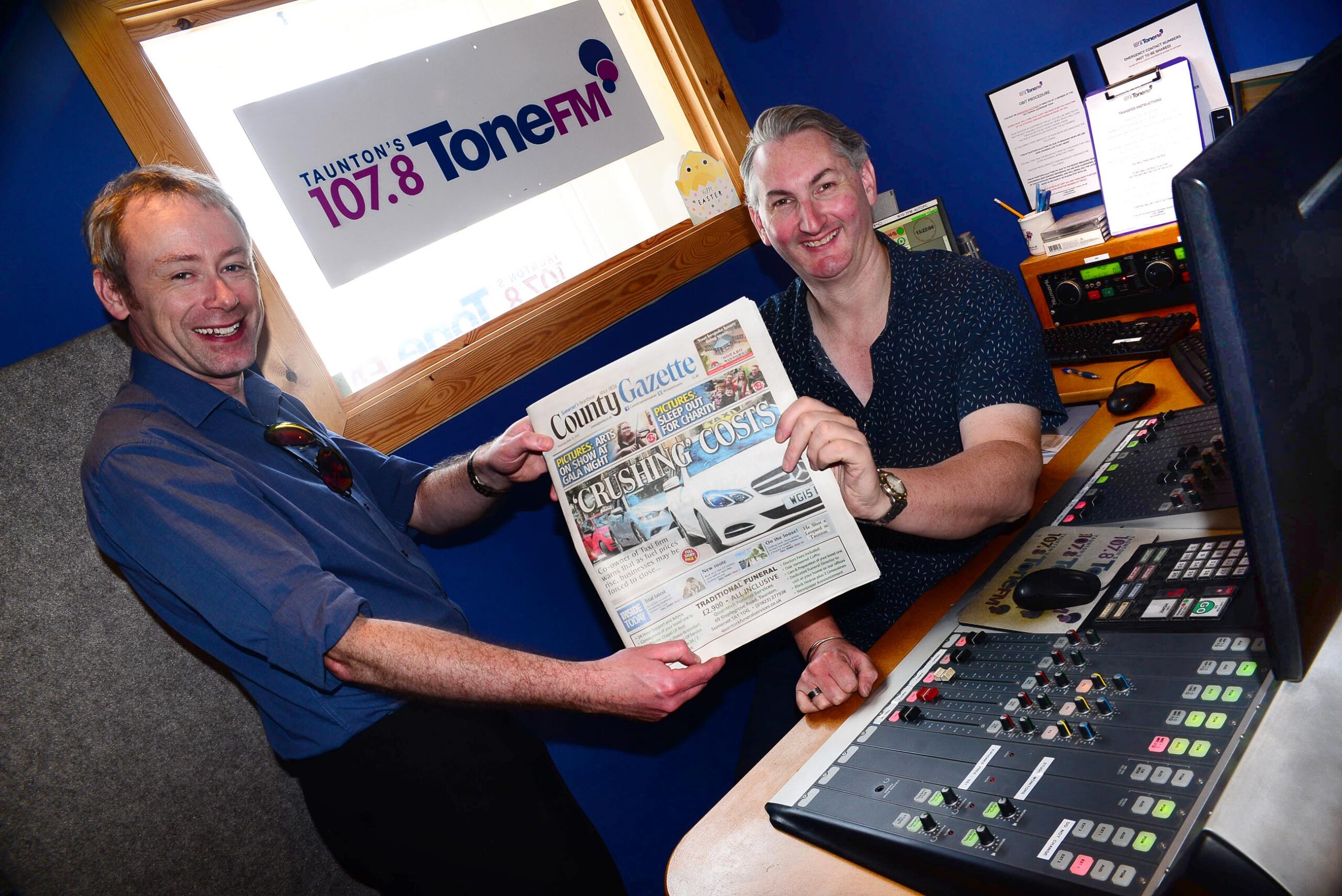 ToneFM has partnered with the Somerset County Gazette to provide local news on-air and on its website.
Through the collaboration, the County Gazette will now supply the station's online news at tonefm.co.uk, and through the station's online social channels.
Alongside this, there will also be a new fortnightly on-air contribution feature to keep listeners up to date with a host of specialised local news stories.
In return, ToneFM will now also become a regular featured partner within the newspaper, and will have a presence in the weekly printed edition.
Station Director of ToneFM, Patch Jobson comments: "One of our biggest aims has been, and always will be, to ensure we can provide the best local information and news to our listeners. With this new partnership in place, this will give us the best solution to ensure we are delivering on our promises as Taunton's Community Radio Station to keep everyone as up to date as possible with the news in the county town."
Tim Lethaby, the Editor of the Newsquest-owned County Gazette, also believes the partnership will strengthen both organisations;
"I am delighted that the County Gazette will be working with Tone FM," he said. "Both organisations share the same values of putting the community at the heart of everything they do, and through our partnership with Tone FM, the County Gazette will have an even larger shop window to use to shout about all the positive stories we cover."
The official launch date for the Partnership is Thursday, June 30th, with a full-on-air introduction being made on Friday 1st Of July.