Absolute Radio 60s plans one-day tribute to pirate stations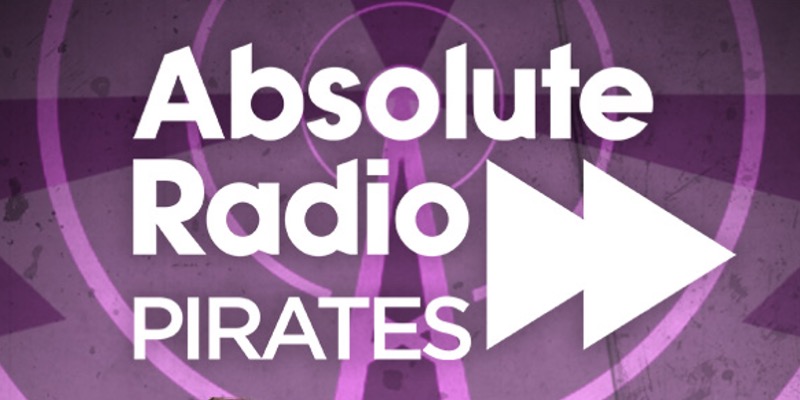 Absolute Radio is dedicating a day of programmes to pirate radio stations to mark the anniversary of their being banned.
The station is 'saluting the original radio innovators' with a one-day takeover of Absolute Radio 60s on Friday 12th August between 10am-4pm.
It will be 55 years since the Marine Offences Act was introduced, which made it illegal to present, produce, advertise on, or supply music to offshore pirate stations.
'Absolute Radio Pirates' will include shows from well-known presenters including Tony Blackburn, Johnnie Walker, Leona Graham and Shaun Keaveny – along with archive broadcasts from the likes of Kenny Everett and Tommy Vance.
Programming highlights will include:
Tony Blackburn talks about his love of Wonderful Radio London. Tony presented the first soul music programme in the UK and developed the Fabulous 40 format which combines the best new music with the greatest hits. He will tell tales of climbing masts and doing aerial repairs so he could broadcast. 
Johnnie Walker chats about falling in love with pirate radio while working as a car salesman in Birmingham. There'll be archive content from when he remained on air after the ban came into force at midnight on the 15th August 1967.
Listeners will also hear archive broadcasts of Kenny Everett and his chaotic reports from touring with The Beatles in 1966 alongside Tommy Vance's final Fabulous 40 from Sunday 6th August 1967.
In 1966, a feud over money between two rival fort-based pirate stations – Radio Atlanta and Radio City, resulted in the murder of Radio City's owner Reg Calvert.  Susan Calvert joins the station to talk about the life of her dad – and how his passion for music took him on a journey into the world of the pirates.
Leona Graham is joined by her dad to talk about their love of music radio which all started with the DJs on the pirate ships. 
Radio historian David Lloyd will share a detailed history lesson, to show the evolution of music radio from the 1950s to the present day.  
Shaun Keaveny shares his love of music and broadcasting – and the impact and legacy of the pirate radio stations.
Jordan and Perri from KISS Breakfast will talk about continuing the pirate traditions on KISS FM, so that the music you love gets played in the way that it does.
Tim Blackmore – the man who helped to launch Radio One before becoming part of Britain's first land-based commercial music station, Capital in London – shares what he learned from listening to Radio London and how it influenced his 50 year career in radio.
Zeb Soanes will be reading news bulletins from the age of the Pirates – 1964-1967.
Absolute Radio Content Director, Paul Sylvester, says: "Modern radio wouldn't exist without these titans of broadcasting who introduced British audiences to the likes of The Beatles, The Rolling Stones and Aretha Franklin. We're proud to pay tribute in a typically unique Absolute Radio way, disrupting the airwaves with an incredible soundtrack, legendary voices, compelling archive and the recreation of vintage news bulletins and ad breaks. If you loved Absolute Radio 40s, well, we've fast-forwarded a couple of decades for another appointment-to-listen day of radio."
Executive Producer, Jon Holmes, said: An amazing day celebrating the incredible pirate radio stations that, ironically, changed the audio landscape of the UK from the (air)waves of the North Sea. If you like radio, music, music radio, or people doing what they love sticking two salty fingers up to The Man, then prepare to board Absolute Radio Pirates.
The programming block has been produced by Unusual and financed by the Audio Content Fund.