BBC to host 2023 Eurovision Song Contest in the UK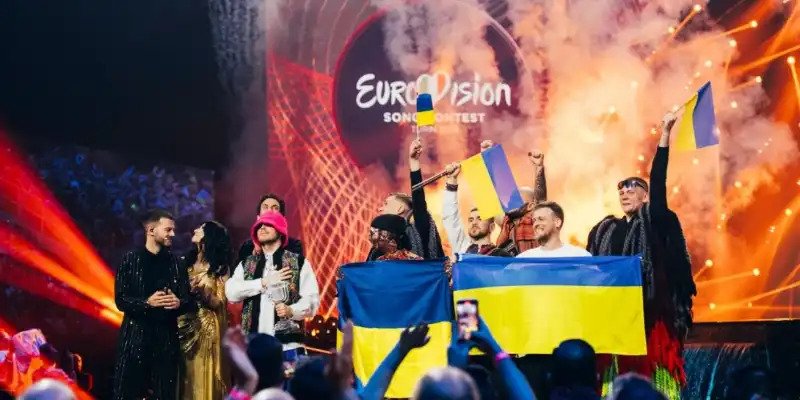 The BBC will host the 2023 Eurovision Song Contest in the UK, on behalf of the UA:PBC.
Ukraine's national broadcaster is unable to host the event because of the ongoing conflict in the country.
The United Kingdom was chosen to host the event after it was the runner-up during the 2022 Contest.
The United Kingdom will host #Eurovision 2023!

Everything you need to know here: https://t.co/qQVS3gierN pic.twitter.com/IpHCA2i4U6

— Eurovision Song Contest (@Eurovision) July 25, 2022
The process for choosing a host city will begin this week.
Aberdeen, Belfast, Birmingham, Brighton, Bristol, Cardiff, Edinburgh, Glasgow, Manchester, Leeds, Liverpool, London, Newcastle, Nottingham, Sheffield, Swindon and Wolverhampton have already informally expressed an interest.
BBC Director-General, Tim Davie, says: "It is a matter of great regret that our colleagues and friends in Ukraine are not able to host the 2023 Eurovision Song Contest. Being asked to host the largest and most complex music competition in the world is a great privilege. The BBC is committed to making the event a true reflection of Ukrainian culture alongside showcasing the diversity of British music and creativity.
"The BBC will now begin the process to find a host city to partner with us on delivering one of the most exciting events to come to the UK in 2023."
Mykola Chernotytskyi, Head of the Managing Board of UA:PBC added: "The 2023 Eurovision Song Contest will not be in Ukraine but in support of Ukraine. We are grateful to our BBC partners for showing solidarity with us. I am confident that together we will be able to add Ukrainian spirit to this event and once again unite the whole of Europe around our common values of peace, support, celebrating diversity and talent."
In previous years, the BBC has provided extensive Eurovision coverage across it's radio, TV and online platforms – even launching a dedicated pop-up digital station, Radio 2 Eurovision.
The event was last hosted in the UK in Birmingham in 1998.