Scott Mills to leave BBC Radio 1 for BBC Radio 2 afternoons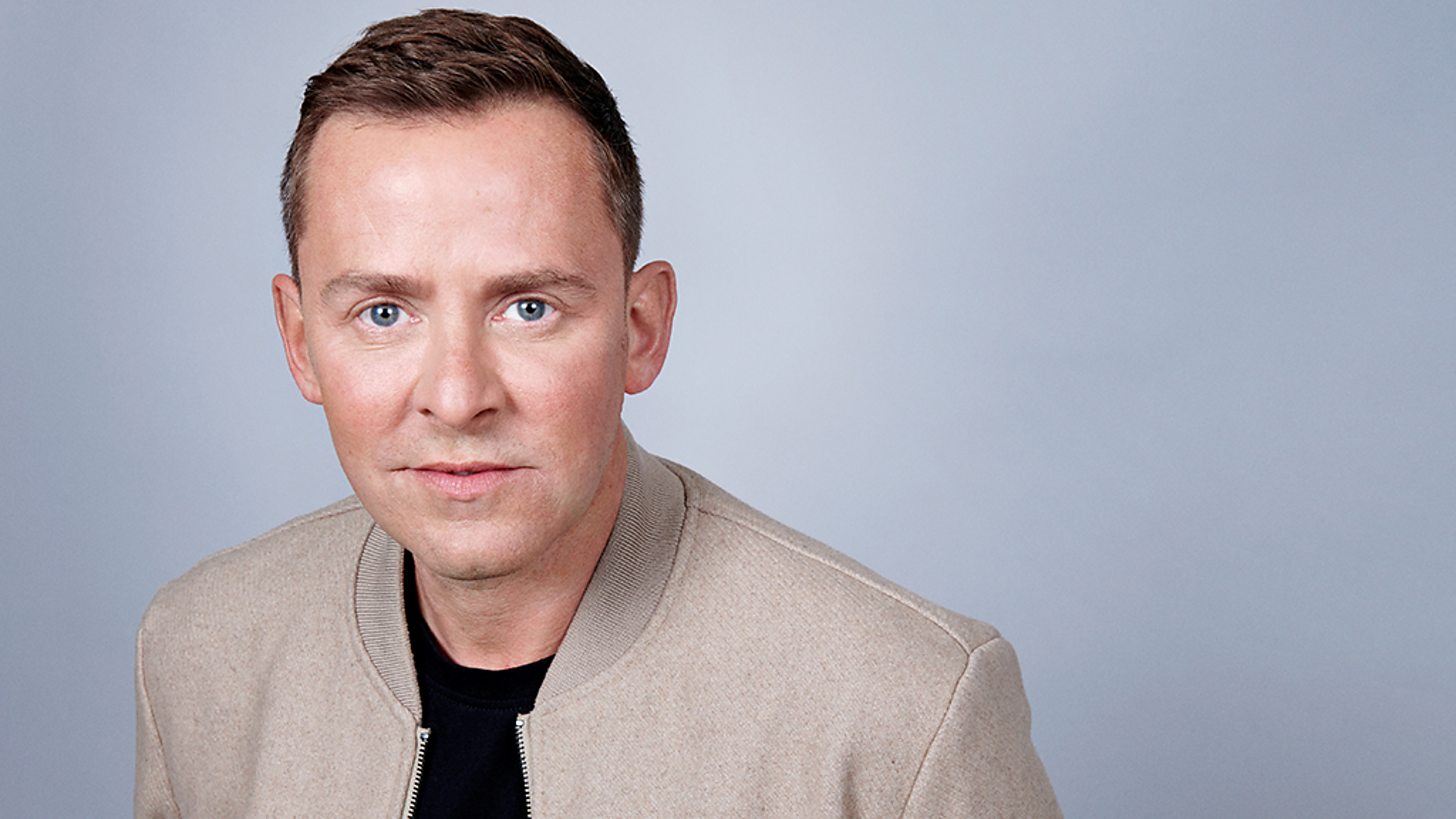 Scott Mills is to host afternoons on BBC Radio 2 following the news of Steve Wright's departure from the big show.
Scott will also leave BBC Radio 5 Live to concentrate on the new 2 till 4pm weekday show at Radio 2.
Sara Cox will host an extra hour of Drive, starting at 4pm.
Scott first joined Radio 1 in 1998 as host of the Early Breakfast Show and went on to host many different shows across the network before launching the Scott Mills Show in 2004 and The Official Chart Show in 2018.
Scott Mills says: "Time actually does fly when you're having fun, and that's certainly been the case over the past 24 years at my beloved Radio 1. The station I pretended to be on in my bedroom from the age of 6. The station I told my mum I wanted to work at, but never in a million years thought I would.
"There are too many people to thank from my Radio 1 journey. So to the immensely talented people I've worked with along the way, to our incredible listeners that have made us part of their everyday lives for so long and of course to Chris – not just my co host, but one of my best friends in the world, which of course he will be forever. THANK YOU.
"It's also been an honour to start the weekend on BBC Radio 5 Live for the past three years. I'm so proud with what we have managed to achieve.
"I really cannot believe I'm going to be calling Radio 2 my new home! I'm beyond excited to be joining the team and working alongside my radio idols and friends at the legendary Wogan House.
"I would like to wish all the best to Steve, who is one of the finest broadcasters in the world and someone whom I look up to so much.
"Over the past few years the Radio 2 listeners have made me feel so welcome and I can't wait to build new memories with them!"
Scott's co-host Chris Stark is also leaving Radio 1 and 5 Live to focus on presenting 'That Peter Crouch Podcast' and his podcast with Chef Tom Kerridge 'The Pirate Ship', as well as a new project which will be announced in due course.
Chris officially joined the station in 2012 as Scott's co-host.
Chris Stark says: "To wake up every day over the last 10 years and get to work with one of my best friends on a show I love is a dream come true. We've created some incredible moments: 24 years at the Tap End, Innuendo Bingo, and I still smile every time someone asks me if Mila Kunis ever did go to a Watford game. Scott, I love you mate and I'm so proud of what we've achieved.
"Radio 1 has sound-tracked the biggest ups and downs in my life, and I want to say thank you to the listeners that gave me this privilege and allowed a bang average lad from Watford to live his dream. You will never know what you have done for me and my family at times.
"I want to wish my colleagues at Radio 1 and 5 Live all the very best. Radio 1 will always be a special place to me, and hold the dearest memories. 5 Live is one of the best sports broadcasters in the world and to have been part of its Saturday line up has been a proud achievement.
"I'm excited for the next chapter. I've got some exciting plans which will be revealed soon. As one of my favourite artists would say… let's push things forward."
Aled Haydn Jones, Head of BBC Radio 1, says: "Scott is a broadcasting legend who has helped define Radio 1 over the past 24 years and is loved by everyone who has had the pleasure of working with him. Chris has also been an integral part of the Radio 1 family who has brought so much entertainment and laughter to Radio 1 over the years. I'd like to thank them both for everything they have done for the station and wish them the very best in the future. Scott and Chris will go out with some very exciting shows in August starting with a week live from Newquay – more details to follow."
Scott and Chris's last show will be on Thursday 25 August and the new hosts will be announced on Tuesday 5 July at 2pm on Radio 1.
Scott and Chris will also be leaving BBC Radio 5 Live, where they currently present the weekly 9-11am programme on Saturday mornings. They will present their last show on the network on Saturday 20th August.
Heidi Dawson, BBC Radio 5 Live Controller, says: "Scott and Chris have been a brilliant addition to our Saturday morning schedule and they will be missed. All of us at 5 Live would like to thank them for kicking our weekends off with joyful positivity and for always making us laugh. We wish them both all the very best."
BBC Radio 5 Live will announce plans for their Saturday morning schedule in due course.