Small-scale DAB multiplex launches in Newcastle and Gateshead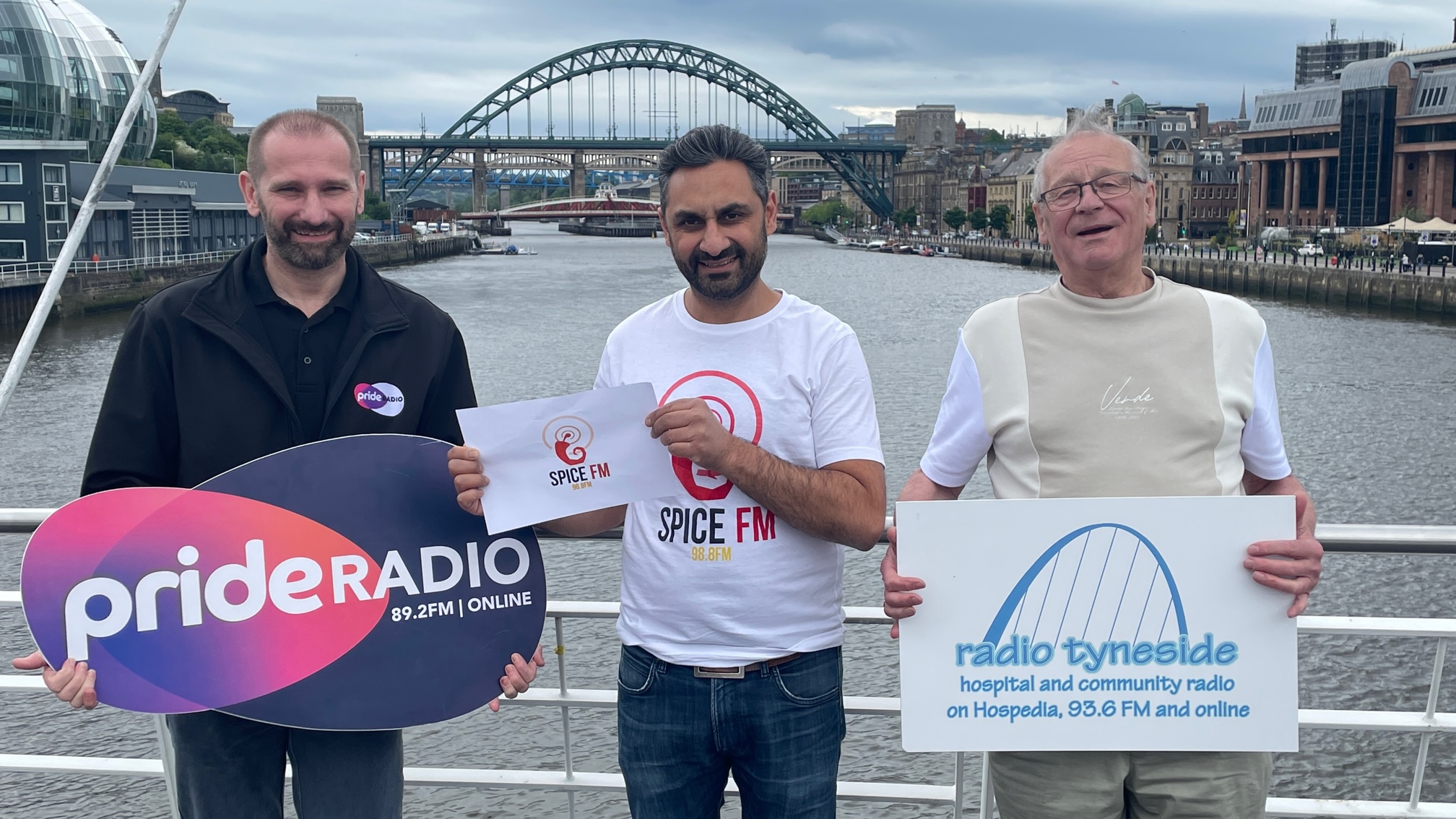 The Tyneside Community Digital multiplex has launched with three local radio stations on board from the start.
Pride Radio, Spice FM and Radio Tyneside are all now broadcasting on small-scale DAB in the local area.
Richard Finch, operator of the DAB service, said; "This project is the culmination of years of hard work. We'd like to thank all those who have supported us and made this possible.
"We know that more and more listeners are choosing to listen to radio via DAB, so this is a welcome move for community broadcasters and the many other stations who will be on the platform very soon creating a truly diverse set of stations that cater to many tastes in the north east."
Mark Nichols, Chair of Pride Radio, Community Radio Station of the Year said "As the official radio partner for UK Pride which is only a few weeks away, launching on DAB in Newcastle and Gateshead gives us a bigger platform to share pride with everyone. We are really excited about the opportunities it will offer us in reaching more people".
Sandeep Kapoor from Spice FM said: "We are delighted to be able to come together with our colleagues at the other community radio stations in Newcastle and move into the next era of digital broadcast. The new added platform will be a huge benefit to the community we serve."
Dave Nicholson from Radio Tyneside added: "We are delighted to be able to extend our service across the area in digital quality."
Tyneside Community Digital will be announcing more stations joining the platform in the coming weeks
Photo: Mark Nichols, Chair of Pride Radio, Sandeep Kapoor, Spice FM and David Nicholson, Radio Tyneside