Steve Wright is leaving the afternoon show on BBC Radio 2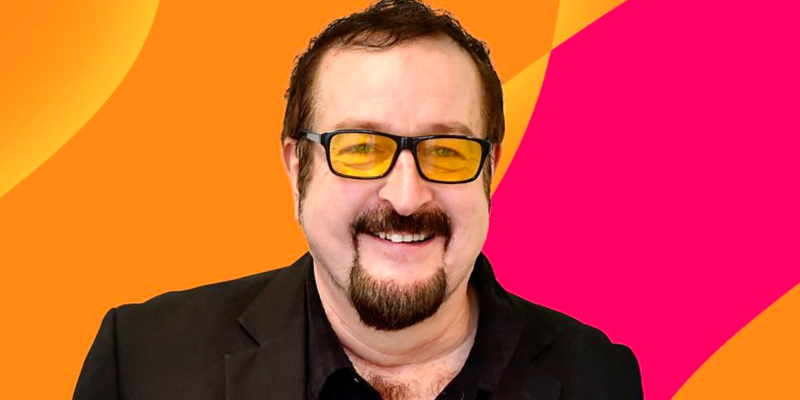 Steve Wright has announced he's stepping down from the big show after 24 years at BBC Radio 2.
He started the Steve Wright in the Afternoon show in 1981 on BBC Radio 1 before a short stint on Breakfast in 1994 followed by a move to BBC Radio 2 in 1999 replacing Ed Stewart.
Steve will continue to present Steve Wright's Sunday Love Songs (9-11am) each weekend, and he'll front a variety of Christmas and Easter specials for Radio 2.
He will also present regular Serious Jockin' shows exclusively for BBC Sounds, with additional broadcasts on Radio 2, kicking off later this year.
Scott Mills will leave BBC Radio 1 and 5 Live to host a new show from 2 till 4pm, with Sara Cox extended Drive by one hour. Full story on Scott here.
Steve says: "After nearly 24 years of presenting six shows a week on Radio 2, onwards and upwards for some brand new challenges! Radio 2 told me several months back that they wanted to do something different in the afternoons, and I thought – fair enough. Let's give somebody else a go. Scott is a brilliant and versatile broadcaster, he is the man for the job! And Sara's an amazing presenter, and a wondrous person.
"Later this year, fans of the afternoon show can go to BBC Sounds to hear a Serious Jockin' series and I'm also looking forward to developing and creating some exciting new digital programmes and podcasts, which will feature elements of the afternoon show. I get so much creative freedom at the BBC, I have no complaints. They've always been fair and kind to me.
"We're not done yet. Afternoons will finish in September, we'll move onto new programmes and projects in October, and Love Songs will continue every Sunday morning."
New audio – The Steve Wright announcement that he will leave the afternoon show @BBCRadio2 in September.#AircheckDownloads pic.twitter.com/sPNFxrWuy1

— Aircheck Downloads (@airchecks) July 1, 2022
Helen Thomas, Head of Radio 2 says: "Steve's a legendary radio broadcaster and producer, known for his passion and commitment in keeping millions of listeners entertained each weekday afternoon. I'm thrilled he'll remain in Wogan House as a part of the Radio 2 family to present Sunday Love Songs, as well as seasonal specials and regular Serious Jockin' specials for BBC Sounds and Radio 2."
Steve Wright's co-presenters on the weekday afternoon show, Janey Lee Grace and Tim Smith, will be leaving Radio 2.
Janey says: "I have loved every single minute of working with Steve, Tim and Bobbie in Wogan House, and I'd like to thank them for all the laughs over the years. It's never felt like work! I'd also like to thank the behind the scenes production teams, who work tirelessly to help us all deliver the best show possible."
Tim says: " I'd like to thank Steve for giving me the opportunity in the first place of being involved in the afternoon show, it's been a genuine pleasure, a lot of fun and an honour for the past 23 years. Thanks also to Janey and Bobbie for being such great co-hosts and generous broadcasters. Thank you to Radio 2 for all the other opportunities they've given me during my time at the station and a huge thank you to all the producers, assistant producers and studio managers who've made what we do possible, couldn't have done it without them! "
Steve says: "I'd like to give huge thanks to Janey, Bobbie and Tim who have been such a dream team to work with over the years. It wouldn't have been The Big Show without them."
Helen Thomas, Head of Radio 2 says: "I'd like to thank Janey, Bobbie and Tim for all their wonderful contributions to The Big Show, and wish them the very best of luck for the future."
Bobbie Pryor will remain on Radio 2 as the afternoon traffic presenter.