Bauer's heat launches new entertainment podcast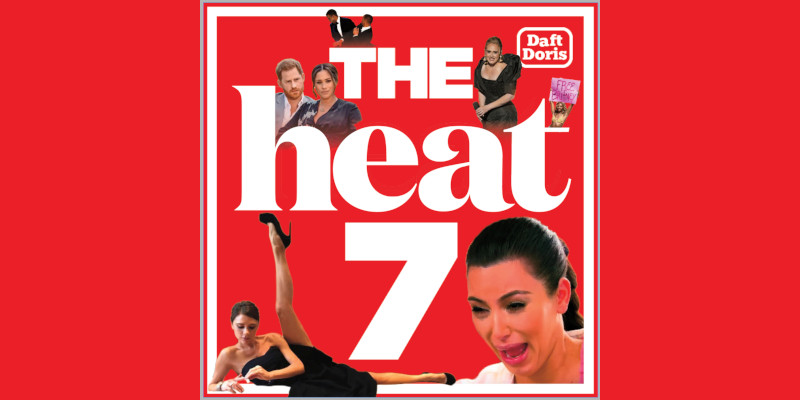 Bauer's heat has partnered with the daily news podcast The Smart 7 to launch its own podcast, The heat 7.
The Smart 7 is created by production house Daft Doris and includes big news and sports stories delivered each day in under seven minutes and broadcast at 7am.
Launching on 5th September with new episodes every Monday-Saturday at 7am, The heat 7 podcast will follow a similar format with seven stories from the world of entertainment, showbiz, reality and social that day, in under seven minutes.
The team behind heat including presenter and Bauer Media's Lucie Cave and Deputy Editor of heat digital Eden-Olivia Lord will run the podcast using the magazine's tone of voice and include audio excerpts from exclusive interviews and events.
Commenting on the launch, Lucie Cave said: "This is super exciting and a natural evolution for the heat brand in the digital audio space. It's going to be the must-listen podcast for pop culture lovers everywhere and the beauty of it is that it will be delivered to your ears by 7am all in seven minutes!
"There will be nothing you don't know about the biggest goings-on in the world of entertainment with exclusives from Love Island and The Kardashians to Stranger Things and the Royals.
"The heat 7 will update listeners on everything they need to get up to speed before they've even decided between a corn flake and an egg muffin. It's a caffeine shot of pure entertainment for the ears!"
Jamie East, broadcaster and Co-Founder of The Smart 7 added: "Having started my career in the nutso world of UK celebrity journalism I'm delighted to finally be working with the greatest celebrity and entertainment destination on the planet.
"This has been a long time coming and it feels great to be dusting off my showbiz hat. The union of The Smart 7 and heat made perfect sense and we just know people are going to love what we've created.
"We're also looking forward to carrying the conversation across to Twitter Spaces where we can get under the skin of the heat stories that really matter to the nation. We will be a vital public service, a bit like the NHS if the NHS cared about The Masked Singer."
The heat 7 will be available from Monday 5th September on Planet Radio, Amazon Music, Spotify, Apple Podcasts, Google Podcasts and all mainstream podcast providers.