BBC Midlands to move into new broadcast centre in Birmingham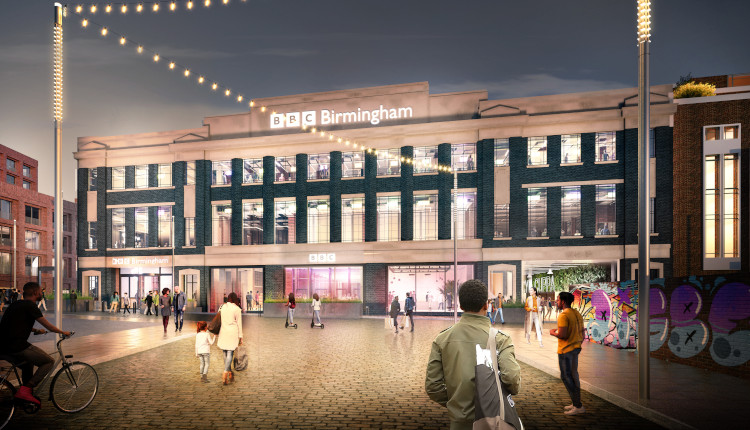 BBC Midlands is moving its main Birmingham base from The Mailbox to a new purpose-built broadcast centre at the former Typhoo Factory site in the city.
The decision to move to the new creative quarter in Digbeth was part of the BBC's Across the UK strategy to transform its impact across the Midlands and is due to take place in 2026.
Running costs at the new cutting-edge centre will be less than The Mailbox site and will also support the corporation's net zero commitments.
All of the teams currently based at The Mailbox, including BBC Radio WM, Newsbeat and the Asian Network (who relocate to the city later this year) will move to the new centre.
Tim Davie, BBC Director-General, says: "This is another important day for the region. We said we would do more in the Midlands and we're delivering. The new broadcast centre in Digbeth will give our teams the best facilities and technology to serve audiences for decades to come.
"Moving our Birmingham headquarters to Digbeth is going to help build the creative success of the region – drawing new investment and production to the Midlands – and sits at the heart of the BBC's Across the UK plans to deliver significant increases in editorial spend and decision-making outside London.
"This decision is one of a number of exciting announcements which strengthen our commitment to the region, including the relocation of programmes like MasterChef and Newsbeat."
Stuart Thomas, Head of BBC Midlands, says: "This is the perfect home for the BBC in the Midlands, a building steeped in history now waiting to come back to life in one of the most up and coming, creative districts in the country.
"The reimagined former Typhoo Factory will be far more visible for our audience, in a greener, more accessible and more flexible space. We can't wait to take up residence there, continuing to build on what we do best making the news and programmes in the Midlands that we all really care about."