Kate McCann and Adam Boulton to host Sunday mornings on Times Radio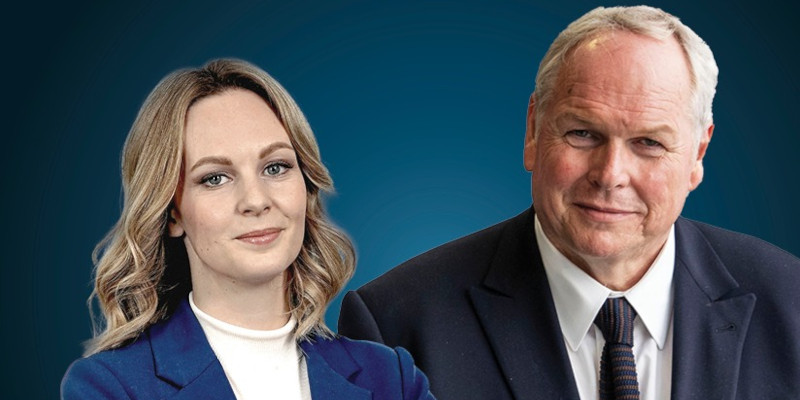 Kate McCann and Adam Boulton are to co-host Times Radio's new Sunday morning politics show.
Sunday Morning with Kate McCann and Adam Boulton will see the political broadcasters use their years working together in Westminster to hold Britain's leading politicians to account and look at the biggest political stories of the moment.
Kate McCann is TalkTV's Political Editor and Adam Boulton was at Sky News for more than 30 years and has established himself as one of Westminster's best known and most respected journalists. Their first show on Times Radio will air on Sunday 4 September and run 10am-1pm.
Kate McCann said: "Sunday mornings are the perfect time to get under the skin of what's going on in politics and our show will provide a platform for the biggest names to debate the thorniest issues – as well as a space to kick around new ideas with interesting people. I'm excited to get going and I couldn't be happier to be working with the brilliant Adam Boulton again."
Adam Boulton said: "Times Radio is the go-to station in national radio for reasoned and reasonable analysis and debate on the politics and policies that shape the life of the nation. As we continue to navigate one of the most turbulent times in modern memory, I'm delighted to be working with Kate to try to make sense of it all every Sunday morning."
Times Radio Programme Director Tim Levell said: "Kate and Adam are the dream political combination.  They've got years of experience, non-stop hunger for political stories, plus they get on famously.  Times Radio is all about making intelligent news coverage enjoyable to listen to, and at a time when politics matters as much as ever, our listeners will love spending Sunday mornings in their company as they grill politicians and make sense of what's going on."