New local radio station to launch for Blackpool and the Fylde coast next month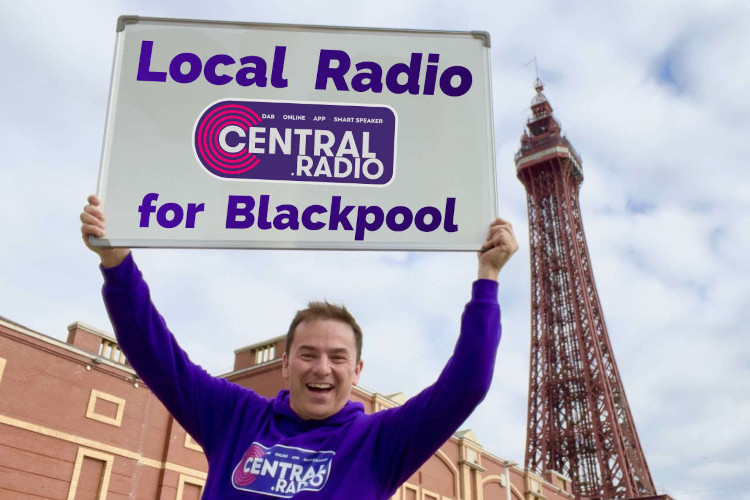 Central Radio will launch on DAB+ in September, covering Blackpool, Wyre and Fylde.
The station will be available as part of the switch on of the new Blackpool DAB multiplex next month with its transmitter at the top of the Blackpool Tower.
It will play a variety of music from the 70s to present day, plus a range of local news, sport and information to the local audience of around 260,000 people across the area.
Station Director Nathan Hill, who is from Blackpool says: "These are exciting times for broadcasting in our town.
"Research has proven that listeners and businesses love to 'support local', and we hope that Central Radio will become the new 'local' radio station which will be the first choice for great music and local information for our listeners in Blackpool, Wyre & Fylde.
"I was born and raised in Blackpool, and I'm passionate about the area. When we lost our local radio service with the takeover and nationalisation of our only commercial station in 2020, it left a hole in local broadcasting that has never been filled.
''I believe we can deliver a radio service that Blackpool can be proud of, and we'd love the support of our local community to help make this a reality."