Ofcom breaches for stations in Belfast, Blackburn and Middlesbrough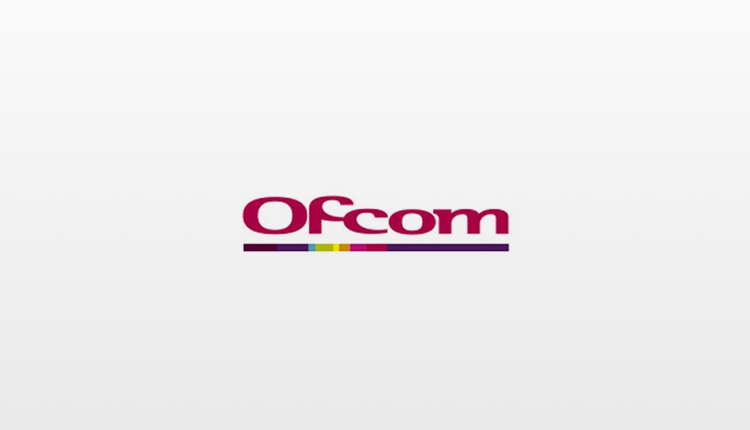 Three community radio stations have been found in breach of their Key Commitments with Ofcom.
In addition, three more stations are in breach for not providing their latest finance report – something required under Ofcom rules.
Juice FM Belfast
Ofcom received one complaint about Juice FM's compliance with its Key Commitments. In particular, the complainant asserted that the Licensee was not meeting its character of service to serve the "lesbian, gay, bisexual and transgender community in Belfast", and was not meeting its requirement to broadcast LGBT anthems as part of its music output.
After asking for recordings of its output, Ofcom suggested that the service primarily featured dance music, with some presenter links which were targeted at a general audience rather than specifically to the target community. The service did broadcast an LGBT news bulletin broadcast once per day, which was repeated across the week. The on-air service made no other reference to its being a service for the LGBT community, but instead marketed itself as a non-stop dance music station.
The regulator said: "While it is not for Ofcom to determine how a service brands itself, this lack of reference to the target community highlighted the difference between the Licensee's Key Commitments and its on-air output."
The station highlighted a number of elelemts of its output which it believed demonstrated its commitment to meeting its character of service, but Ofcom said licensees are required to meet their Key Commitments at all times, and the Licensee was not meeting its character of service when the content was reviewed by Ofcom.
Blackburn's 102.2
Blackburn Youth Radio, known as Blackburn's 102.2, serves young people under 25 who live, work, undergo education or training in the town of Blackburn and should provide original output for a minimum of 40 hours per week.
Following a complaint, Ofcom said the Licensee failed to fulfil the requirements specified in its Key Commitments to deliver original output, speech, music, and to deliver on-air and off-air social gain during a week of monitoring.
In defending its local output, the station said: "Localness is defined by Ofcom, it is objective, and our inclusion of local bands meets this. The Key Commitments does not require Local Bands who plan (sic) in the local pub. They are bands and artists from the local area as defined by Ofcom's definition of localness so we are bemused to see how we could be viewed as deficient in this area."
Ofcom said playing popular music by bands with local members does not count towards a localness quota.
The Licensee stated that it is aware that it had fallen short in delivering its original output requirements for the week in question. It has since implemented specific measures to ensure that it is meeting this requirement.
The radio station launched during Covid and anticipated that Blackburn Youth Zone would take a "bigger role in the management of the station" but due to Covid this had "repeatedly accelerated and stalled due to repeated staff changes and their own difficulties." However, Ofcom had not heard from the station with regards to any difficulties it was facing.
The speech content present during the week monitored consisted of repeated outsourced news, entertainment and sports bulletins; one presenter could be heard in the three days monitored. The Licensee responded that it had a shortage of volunteers as a result of the Coronavirus pandemic and stated, "Blackburn continues to have a high incidence rate and the situation continues to be difficult in terms of protecting people and recruiting volunteers."
However, the Licensee did not broadcast information regarding events, activities and opportunities or discussions relevant to the target audience and therefore did not meet its speech requirement as stated in its Key Commitments.
Community Voice FM
CVFM is obliged to provide original output for a minimum of eight hours per day with programming in English and other community languages including Urdu, Mirpuri, Farsi, Punjabi and Arabic.
Upon investigation, the station was providing an average of eight hours a day but because its Key Commitments has a daily requirement rather than a weekly one, the station has been found in breach.
Ofcom said: "CVFM was exceeding its original output requirement on the weekdays, as it was broadcasting 16 hours of original output per day. At the weekend CVFM broadcast less than its Key Commitment requirement, as it was broadcasting 7 hours of original output per day."
The Licensee has made efforts in resolving this issue through its recent partnership with Middlesbrough College.
CVFM also stated that due to the composition of its volunteer base, which is largely made up of "senior citizens, refugee community and those seeking asylum", it has struggled to meet its original output requirement on the weekends. The Licensee explained that the pandemic impacted its older volunteers which led to a temporary shortfall of original output on the weekends. CVFM stated that it has a cohort of trained volunteers to fill some of the slots where it has relied on syndicated programming, and is averaging 8 hours of original output daily across the week.
For all three stations, Ofcom expects them to work to rectify the issues immediately and will monitor the services to ensure that they are complying with their Key Commitments.
Meanwhile, SWUFM, 1BTN and Gravity FM have all been found in breach for failing to submit their financial reports. Ofcom says nine other stations were late but did not go in breach.
Ofcom says it is minded to consider the breach by Alias Music and Community Projects C.I.C. (1BTN) for a statutory sanction as it failed to provide its 2018, 2020 and 2021 reports by the deadline when requested in 2019, 2021 and 2022 (respectively).