talkSPORT and LBC News react to BBC dropping classified results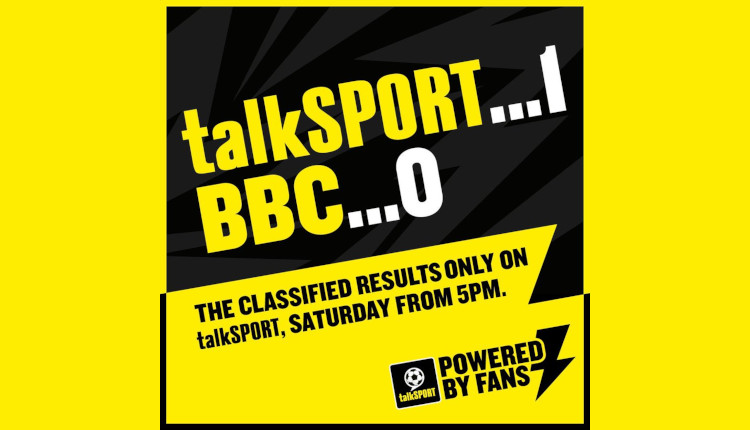 Following the BBC's decision to end reading the full classified results on 5 Live, both talkSport and LBC News have reminded listeners they will still broadcast them.
LBC News has previously broadcast a recorded version of the classifieds later on Saturday afternoon, but from this weekend it will broadcast the football scorecard live at 5.05pm every Saturday afternoon during the football season.
Tim John, managing editor of LBC News, said: "We already broadcast the football scorecard, so will be making a change to our schedule to ensure that football fans have the option of listening live to the Classified Football Results at 17.05 every Saturday afternoon during the season."
talkSport has always read out the Saturday classifieds just after 5pm and reminded listeners in a tweet which said: "The classified results are important. That's why we'd never get rid of them. It's time to turn to talkSPORT."
The BBC has confirmed that results from across the football leagues will still be shared during 5 Live's Sports Report and through the afternoon.
It adds that results are also available in full on the BBC Sport website and during Final Score on BBC One.