Autumn radio schedule changes for Somer Valley FM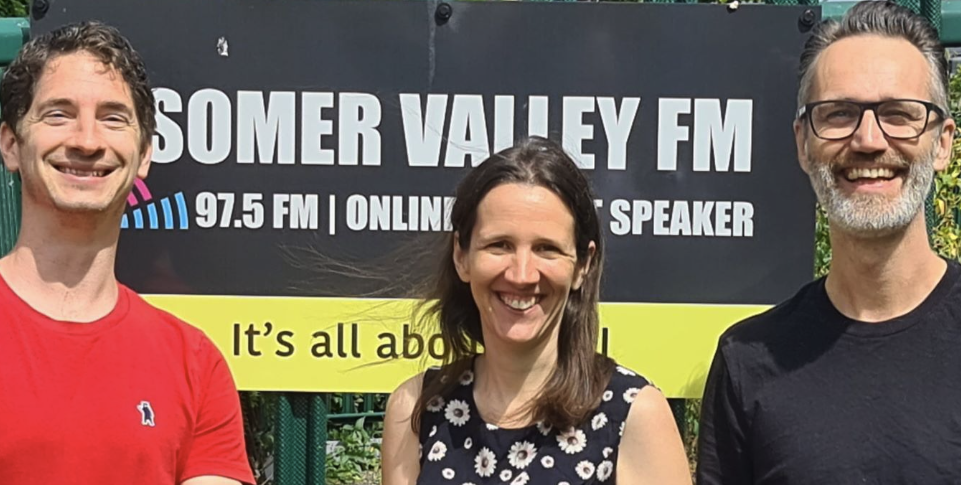 Midsomer Norton and North East Somerset community radio station Somer Valley FM has a new schedule for the autumn season.
The changes mean more local shows with over 14 hours of locally originated, community-focused content each day.
Richard Burgess, Somer Valley FM Station Manager told RadioToday: "100 has always been a target number for me and that's our plan for this Autumn. We'll be broadcasting over 100 hours of live and fresh shows every week, over 14 hours of locally originated, community, focused radio daily.
"New show highlights include The Community Show, airing 1pm on Thursdays.
"We have a fantastic team working together to produce radio which will concentrate on local community issues. It's a pleasure to have Simon Allen (Chief Executive, Age UK), Rob Wicke (Manager, Big Local Radstock & Westfield) and Janine Woodward-Grant (Deputy CEO, B&NES Carers' Centre) jointly hosting the show.
Other new shows include Toby Crabb's 12pm Monday Midday Magazine, Gav Richard's 11pm Monday to Thursday Somer Valley's 10 Most Wanted and 9pm Sunday The Rock Alt Show with Matt Ribbins.
Richard continued 'We've added to our weekday daytime commercial orientated output. We've added to our weekend/weeknights speciality show roster. As always, we strive to provide something for all our listeners."