Fellowships for Mohit Bakaya, Karen Pearson and Victoria Easton-Riley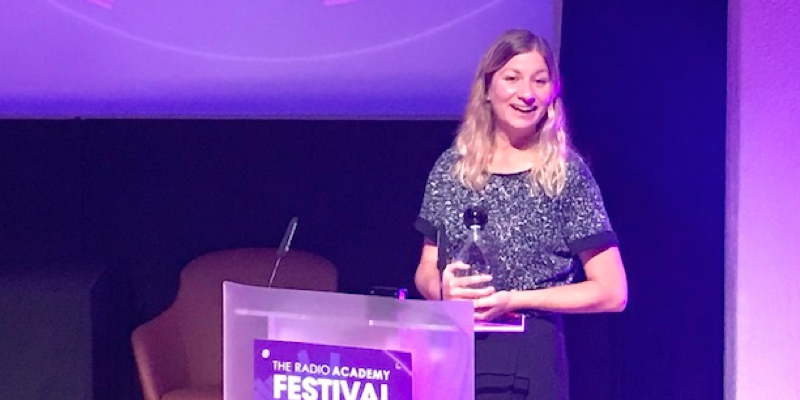 The Radio Academy has awarded three new Fellowships at this year's Festival – to Mohit Bakaya, Karen Pearson, and Victoria Easton-Riley.
 
The Fellowship is the highest honour the Academy can give to a colleague in the radio and audio sector, and recognises a career of achievements in the industry plus a commitment to the ideals of The Radio Academy; to share knowledge and experience with others for the benefit of all in the sector.
Mohit Bakaya is BBC Radio's Director of Speech, overseeing the plans and strategy for the BBC's live and on-demand speech audio content, as well as specific responsibility for Radio 4 and 4Extra.
Before becoming Controller of Radio 4, Mohit was Commissioning Editor for Factual. He joined the BBC in 1993, and progressed from a traineeship to be launch producer of Front Row and editor of Radio 3's Night Waves, as well as making numerous documentaries.
His fellowship was awarded by BBC Director of Music, Lorna Clarke, who said in her speech: "Mohit is a Producer at heart, has developed world class talent and stand out commissions over the years, and has never been afraid to fight for what he believes in. He is someone I have admired from afar for some time, and I'm delighted to award him the Academy's highest honour."
Congratulations to Mohit Bakaya, Director of Speech Radio at the BBC who receives todays first @radioacademy Fellowship Award #RADFEST22 pic.twitter.com/pLcoekpKjm

— RadioToday Live (@RadioTodayLive) September 7, 2022
Karen Pearson is the Founder and CEO of indie Folded Wing, Producers of The Radio 2 JazzShow with Jamie Cullum, Selecter Radio for the British Council, BBC Music Introducing for Radio 1, and BARS with Lady Unchained for National Prison Radio. She started her career at BBC Radio 1, before producing Gilles Peterson for the network through indie Somethin Else.
She formed Folded Wing in 2005.
Her fellowship was awarded by Radio Academy Chair Helen Thomas, who said in her citation: "Everyone that knows Karen knows that music runs through the very fibre of her being. Jamie's show on Radio 2 is one of the most precious jewels of the network's specialist music canon, and Karen oversees it with passion and credibility".
In a special video message recorded for Karen, Jamie Cullum said "I've had the immense privilege of working with Karen for the last 12 years – I've been tutored by you, I've been mentored by you, and it's been such a pleasure to learn from you and get to know you during that time. I've also watched you grow your business with grace and humility and a sense of trying to do what's right, and it's such an inspiration. I'm very proud to know you – huge congratulations."
Lots of love in the room for Karen Pearson CEO of @foldedwinguk who becomes a new Fellow of the @radioacademy #RADFEST22 pic.twitter.com/IIAST5yu4D

— RadioToday Live (@RadioTodayLive) September 7, 2022
Victoria Easton-Riley is the Content Director for the Hits Radio and Greatest Hits Radio Networks in Scotland. She started her career with Real Radio for GMG in the Central Belt, before moving to BBC Radio 1 where she produced the Official Chart and the Radio 1 Breakfast Show with Nick Grimshaw. Returning to Scotland in 2018, she now oversees seven heritage brands in Scotland – Clyde, Forth, MFR, Borders, West Sound, Tay FM and West FM.
Her fellowship was given to her by Bauer's President of Audio, Richard Dawkins, who said in his speech: "Victoria is a much-loved colleague in the business, who drives her team with her fierce passion, and always puts diversity and inclusion at the front of her mind. She has the spirit and determination to succeed – evidenced by her team's stunning haul of seven ARIA trophies earlier this year."
The Fellowships are traditionally given at The Radio Academy Festival every year. This year's Festival was the first in-person event since 2019, and took place at the new home of the Royal College of Physicians in London. Catchup videos from the event will be up by the end of this week.
Huge cheers for @producervic, Content Director for @bauermedia Scotland as she is awarded a @radioacademy fellowship. #RADFEST22. pic.twitter.com/Dx2AmFBmQg

— RadioToday Live (@RadioTodayLive) September 7, 2022