Former Piccadilly Key 103 radio DJ Stu Allan has died
Stu Allan, a well-known DJ in the northwest of England and presenter on Piccadilly Radio and Key 103 in the 80s and 90s has died.
Stu was diagnosed with cancer a year ago and sad news of his death was announced on his Facebook and Twitter accounts on Thursday evening.
The message from his family said: "It is with much sadness that we write this message to let you know that Stu has passed away today.
"As you know, he has been ill for a while now, and has been battling cancer for almost a year. While we're so sad he is no longer with us, we are relieved he is finally at peace, after his illness.
"We will be holding a memorial event in Stu's memory sometime soon, where we can all celebrate his amazing life. But for now Alison, Paul, Gary and Stu's family need time to come to terms with their loss."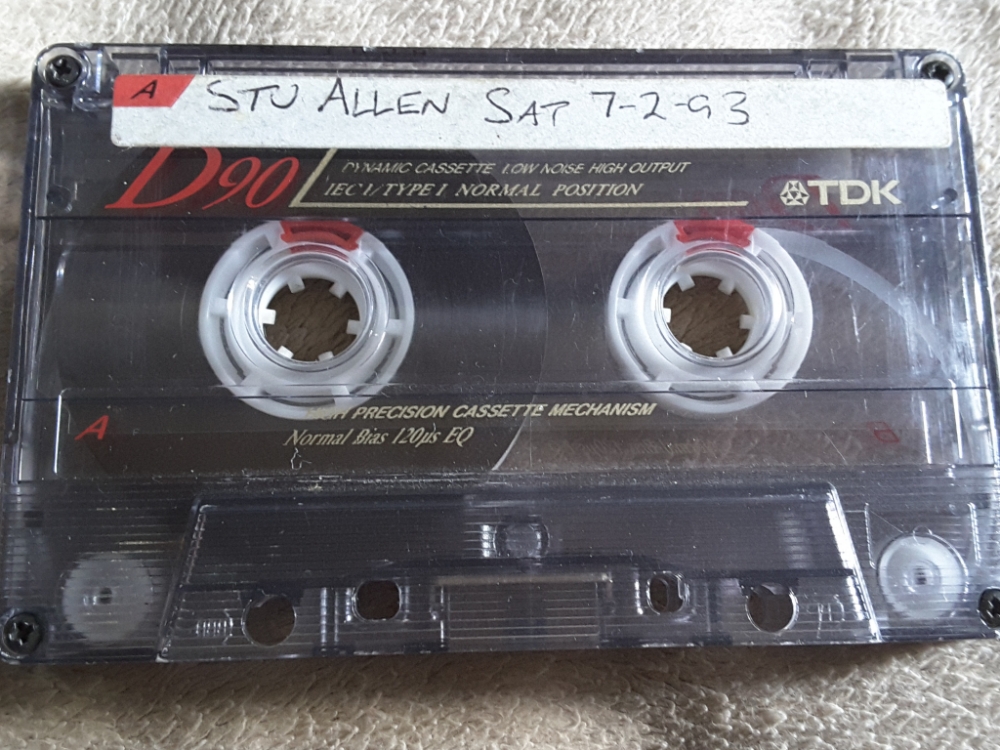 Friend and former northwest radio colleague Andy Roberts paid tribute: "Growing up in the NWest everyone listened to Stu Allan on Key103. The thumping soundtrack to your mates car, the beat of the school common room and his mixtapes/radio show CDRs you'd swap with pals. He did mixes for me on Kiss in the early 2000s & was the nicest guy. RIP Stu."
KISS DJ Anton Powers also wrote: "Absolutely gutted about the passing of Stu Allan. He was my inspiration to be a DJ. I got fake ID when I was 15 to see him play & I listened to his Key 103 shows religiously. They say never meet you heroes but with Stu that wasn't true. RIP Stu and thoughts with your family x."
Liverpool DJ Lee Butler adds: "So sad to hear of the passing of Stu Allan – RIP x. Not only a huge inspiration to so many but one of the most humble lovely guys you will ever meet. A real genuine pioneer of the scene and i'm so humbled to have shared the decks with you many times over the years Stu xx."
Many more tributes are being paid on social media, and we've copied just some of them below.
It is with much sadness that we write this message to let you know that Stu has passed away today.
We will be holding a memorial event in Stu's memory sometime soon, where we can all celebrate his amazing life.
Please leave a comment below and what memories you have of Stu pic.twitter.com/ZNXJU2KslA

— Stu Allan (@stu_allan) September 22, 2022
Growing up in the NWest everyone listened to Stu Allan on Key103. The thumping soundtrack to your mates car, the beat of the school common room and his mixtapes/radio show CDRs you'd swap with pals. He did mixes for me on Kiss in the early 2000s & was the nicest guy. RIP Stu

— Andy Roberts (@RadioAndy) September 22, 2022
Absolutely gutted about the passing of @stu_allan.
He was my inspiration to be a DJ. I got fake ID when I was 15 to see him play & I listened to his Key 103 shows religiously. They say never meet you heroes but with Stu that wasn't true. RIP Stu and thoughts with your family x pic.twitter.com/HLRo0bXjwT

— Anton Powers (@AntonPowers) September 22, 2022
So sad to hear of the passing of @stu_allan – RIP x

Not only a huge inspiration to so many but one of the most humble lovely guys you will ever meet

A real genuine pioneer of the scene and i'm so humbled to have shared the decks with you many times over the years Stu

— Lee Butler (@DjLeeButler) September 22, 2022
Sad to hear legendary #Manchester DJ Stu Allan has passed away. His music has been the soundtrack of city for many years. From his brilliant shows on Key 103 to his legendary sets in the clubs he certainly made his mark on the city & will be sadly missed. pic.twitter.com/iYdblB1dbR

— Jonathan Dean (@TheJonathanDean) September 22, 2022
Sad to hear of the passing of legendary DJ Stu Allan. A real club radio legend before, during and after my time at Piccadilly and Key 103. Awful news. pic.twitter.com/w5bnbs0Vc5

— Spence Macdonald (@spencemacdonald) September 22, 2022
Absolutely devastated to hear that Stu Allan has lost his battle with cancer. An absolute legend of the rave scene and a thoroughly lovely bloke too. Gutted that he's no longer with us

This was the last time I saw him at Unity In The Sun with Rob Tissera. RIP Stu pic.twitter.com/KcgImV39dK

— General Bounce (@djgeneralbounce) September 22, 2022
Shocked to hear the sad news about Stu Allan. Total legend and a massively underrated DJ. He should've got a lot more recognition for the part he played in bringing hip hop and dance music to the masses with his shows on Piccadilly Radio / Key 103. RIP Stu #stuallan pic.twitter.com/DB9ZgzPAZk

— Mark Mackinnon (@markpositive) September 22, 2022