Tributes paid to BBC Radio Ulster presenter Kim Lenaghan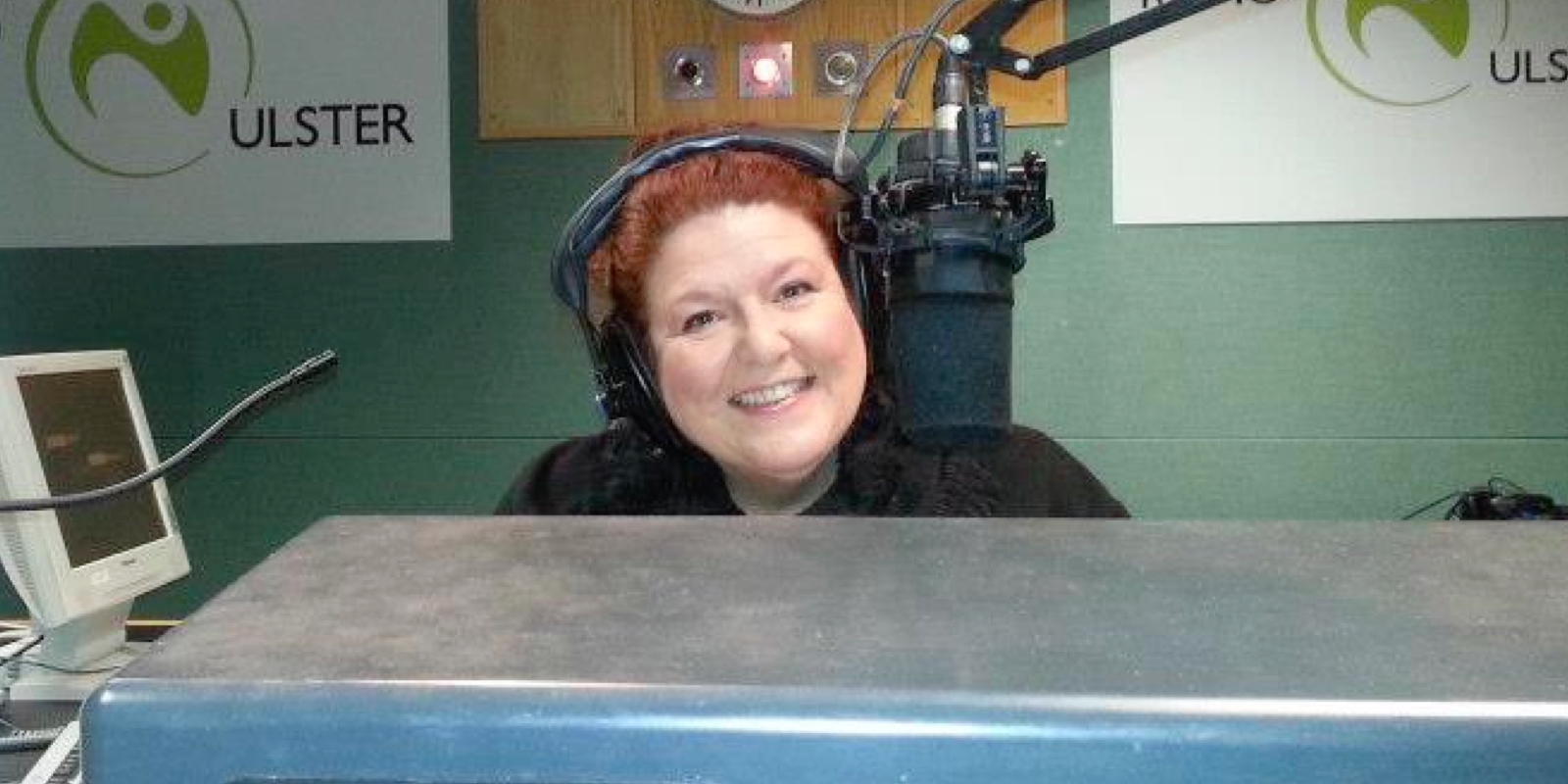 BBC Radio Ulster presenter Kim Lenaghan has died at the age of 61.
The BBC announced the sad news on Monday afternoon and tributes have been made on the radio and on social media.
Kim had also worked on Downtown Radio and was well known in the theatre, food and television industries.
She worked for the BBC for 25 years and was most recently hosting a weekend show on Radio Ulster. Her first job at the BBC was on Good Morning Ulster reading the newspaper reviews before going on to host a daily show.
Adam Smyth, Interim Director of BBC Northern Ireland, told the BBC: "We are shocked and saddened by the sudden death of our friend and colleague Kim Lenaghan.
"Kim was a versatile and talented broadcaster who welcomed listeners into Saturdays and Sundays with her warm tones, sense of humour and impeccable music taste.
"Our deepest sympathies and condolences go out to her husband Andrew, her family and many friends."
Kim had a health scare in 2019 and was admitted to hospital after tests revealed she had dangerously low levels of iron and needed immediate blood transfusions.
So sorry to hear that @KimLenaghan has died. She always gave me a good laugh when we worked together. That curry recipe she gave me will be followed this evening. RIP, Kim. pic.twitter.com/IGbUs2xDas

— Barra Best (@barrabest) September 12, 2022
Heartbroken to hear such sad news today that our friend is no longer with us. You will be missed @KimLenaghan you were always a ray of sunshine and a joy to be around @NLBothwell pic.twitter.com/nCIl7gHoum

— Indianblonde (@hama19uk) September 12, 2022
Like many people from N Ireland, I'm so so sad to hear of death of #KimLenaghan. I was on her radio show once, and she was was garrulous, sharp, gossipy, friendly and so so warm
pic.twitter.com/2uIrU2Wb00

— mark cousins (@markcousinsfilm) September 12, 2022
Sad to hear of the passing of BBC radio Ulster presenter Kim Lenaghan. pic.twitter.com/AMYX8JPTEw

— Love Belfast (@love_belfast) September 12, 2022
We are so saddened to hear of the death of our friend and long time supporter, Kim Lenaghan. Our thoughts are with her husband Andrew, her family, friends, colleagues and those who loved her at this difficult time.

Pictured: Maebeth Fenton Martin, Jimmy Fay and Kim Lenaghan pic.twitter.com/4v7VwDqG74

— Lyric Theatre Belfast (@LyricBelfast) September 12, 2022
Shocked and saddened to hear of untimely death of fellow foodie and fine broadcaster Kim Lenaghan. pic.twitter.com/EvZQu3ULnc

— Sam Butler MBE (@DukeSchomberg) September 12, 2022
We're heartbroken to hear of the loss of customer and dear friend Kim Lenaghan . Her huge heart and conviviality manifested itself in her ability to host the perfect parties. Anyone invited to one of her bashes knew it would be a memorable occasion. Farewell The Foodie xxx pic.twitter.com/VUYn97Xfkl

— Arcadia Delicatessen (@Arcadiadeli) September 12, 2022
Such sadness here at the BBC on the news that Kim Lenaghan has died. Those who worked and knew her have lost a good friend. Such a kind, generous and gorgeous woman with an infectious laugh. Dearest Kim there are no words.

— Marie-Louise Connolly (@mlchealth) September 12, 2022
Just devastated. This is how I will remember @KimLenaghan doing what she did best. You were the life, soul and Queen of the party. Rest easy beautiful one. Love to Andrew, Mabel and the family, from the other Kim pic.twitter.com/0y50wCK2e7

— Kim Mawhinney (@Kim_Mawhinney) September 12, 2022
So hard to find words. Very saddened to hear that @KimLenaghan has died. We will miss you Kim so very much. Your laughter and craic. You brought so much colour to our lives at @BBCRadioUlster. Thoughts with Andrew and the family circle.

— Helen Ferguson Bamberry (@helenuferguson) September 12, 2022
Very sad and shocked to see death of an old Belfast colleague and friend #KimLenaghan – she had a beautiful jazz voice and remember her singing Ella Fitzgerald songs with late night class … May she rest in peace https://t.co/xudYIPsWCX

— Helen Shaw (@athenamediaie) September 13, 2022
She was my partner in crime when it came to cheese & wine – Kim Lenaghan even found a restaurant only selling cheese in Barcelona. A fantastic supporter to my students on their food journey too. Kim you will be so missed but you will be loved forever. Love to Andrew &Family x pic.twitter.com/anXDfLFW3I

— Dr Amy Burns (@DrAmyBurns) September 12, 2022
Just reading that Kim Lenaghan @bbcradioulster has died and I'm devastated. My early Saturday mornings, cup of tea in hand, won't be the same. Funny how someone you've never met can affect your life without you really realising it.

— Conor Sharkey (@ConorSharkeySC) September 12, 2022
So sorry to hear of the sudden death of my friend and colleague @bbcradioulster Kim Lenaghan A warm bubbly woman with great taste in music and food! She'll be missed not only by husband Andrew family & friends but her faithful weekend audience xx

— Linda McAuley MBE (@consumerlinda) September 12, 2022
Very sorry to hear that the Radio Ulster broadcaster Kim Lenaghan has died. I liked her very much.

— Alex.Kane (@AlexKane221b) September 12, 2022
Just back from holiday to learn of the truly awful news about Kim Lenaghan. Shocked and so very saddened to hear of her untimely death. A valued colleague and friend during my time at BBC Radio Ulster. I know she will be sadly missed by all who worked with her.

— Gerry Kelly (@GerryKellyShow) September 12, 2022
Shocked and saddened at the sudden death of #KimLenaghan. As distant 'cousins', I left every chat we shared smiling.

Her zest for life, natural curiosity, warmth and humour made her both a wonderful broadcaster and human being.

Thoughts with her beloved husband, Andrew.

— Naomi Long MLA (@naomi_long) September 12, 2022
Very sorry and shocked to hear of the cruelly premature death of Kim Lenaghan, RIP. my former @bbcradioulster colleague. Kim lit up every room and warmed hearts. A lovely person, a consummate broadcaster, she will be greatly missed. Condolences to her loved ones.

— Martin O'Brien (@MartinOBrienCom) September 12, 2022
We are saddened to learn of the death of our great friend Kim Lenaghan. Kim was a wonderful advocate of BRW & a champion of the food talent across the City. We are grateful to have had her as part of the BRW family. Our thoughts are with Kim's family & friends at this sad time pic.twitter.com/C614dzQOMR

— Belfast Restaurant Week (@BelfastRW22) September 12, 2022
I am shocked to hear of the passing of Kim Lenaghan A wonderful, beautiful, kind woman. So supportive of my career over the years but mostly this a massive loss to @bbcradioulster My thoughts go out to her family, friends and BBC colleagues.
What a beauty you were Kim pic.twitter.com/Lda5YibOdU

— Kaz Hawkins OFFICIAL (@kazhawkinsmusic) September 12, 2022
I am shocked and saddened to hear of the death of my friend @KimLenaghan

A true broadcasting professional, an incredible cook, and one of the warmest hearts.

I'll miss seeing you in a few weeks when I am back in NI.

RIP lovely lady. x pic.twitter.com/XWc1mJECjK

— Paul Alexander Boyd (@paulalexboyd) September 12, 2022
Devastating news. Kim was a ray of sunshine.
On air, off air and in the corridors of the BBC.
She brightened all our lives. We're going to miss her. https://t.co/TBSjqzFc4L

— Mark Simpson (@BBCMarkSimpson) September 12, 2022
I join a huge band of friends & colleagues shocked to the core at news of the death of @BBCnireland presenter @KimLenaghan. Only last week we were reminiscing about nights at the @gohbelfast with our late mothers. Days ago she posted that she'd had an accident. Hard to take in. pic.twitter.com/0Q82ZDwpE6

— The Even Hand (@TheEvenHand) September 12, 2022