UK Radio Portal aims to offer an easy route to join Freeview Play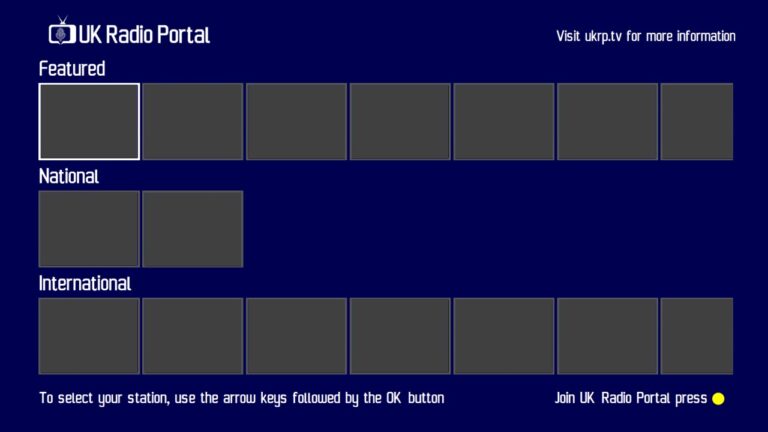 A new service is launching offering radio stations the opportunity to join the Freeview Play platform without signing up for their own channel.
UK Radio Portal will be an interactive service on channel 277 providing a selection of radio stations to choose from.
The company will take internet audio streams and add them to their list of stations available on the channel for a monthly cost.
Stations will then be displayed along with their logo in their chosen region(s).
UK Radio Portal is launching on September 21st and will take on any station regardless of an Ofcom licence, but must follow the Ofcom Broadcasting Code.
See more at ukrp.tv.