Billy Butler picks up award for Liverpool Live Radio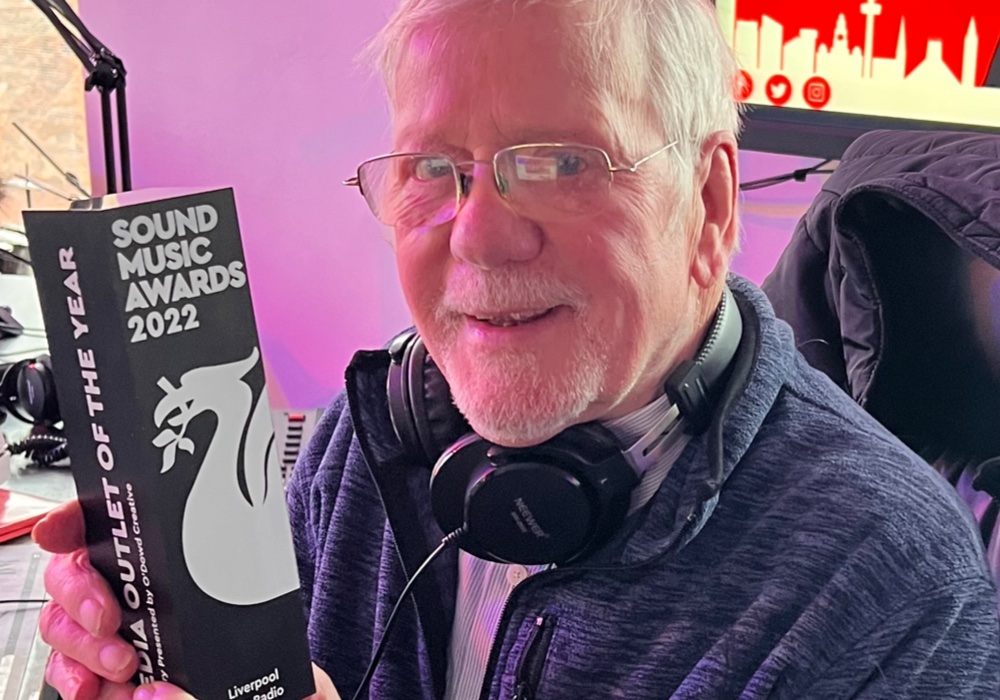 Liverpool Live is celebrating winning its first award win for 'Best Media Outlet' at the Sound Media Awards.
The ceremony, which was attended by hundreds of hopeful entrants, celebrates the local music industry over the past 12 months.
Presenter Billy Butler was in attendance to receive the award – he's been on the air in the city for over 50 years and continues to this day on Liverpool Live each weekend.
Over the decades, Billy has appeared on numerous local stations including BBC Radio Merseyside & Radio City. He has also appeared on television starring in 'Fax' alongside Bill Oddie.
The award was voted for by the general public and the radio station was up against competition from a number of other organisations.
Liverpool Live owner Rod Keay said "We are delighted to win our first award which truly reflects the hard work put in by everyone at the station. In a radio market that is constantly changing we work tirelessly to deliver a local service that is missing from so many other stations today.
"It's great to know that this is truly appreciated by our ever-growing audience which in turn brings positive results for our advertisers."