Chris Evans and Graham Norton star in Virgin Radio UK's new TV ad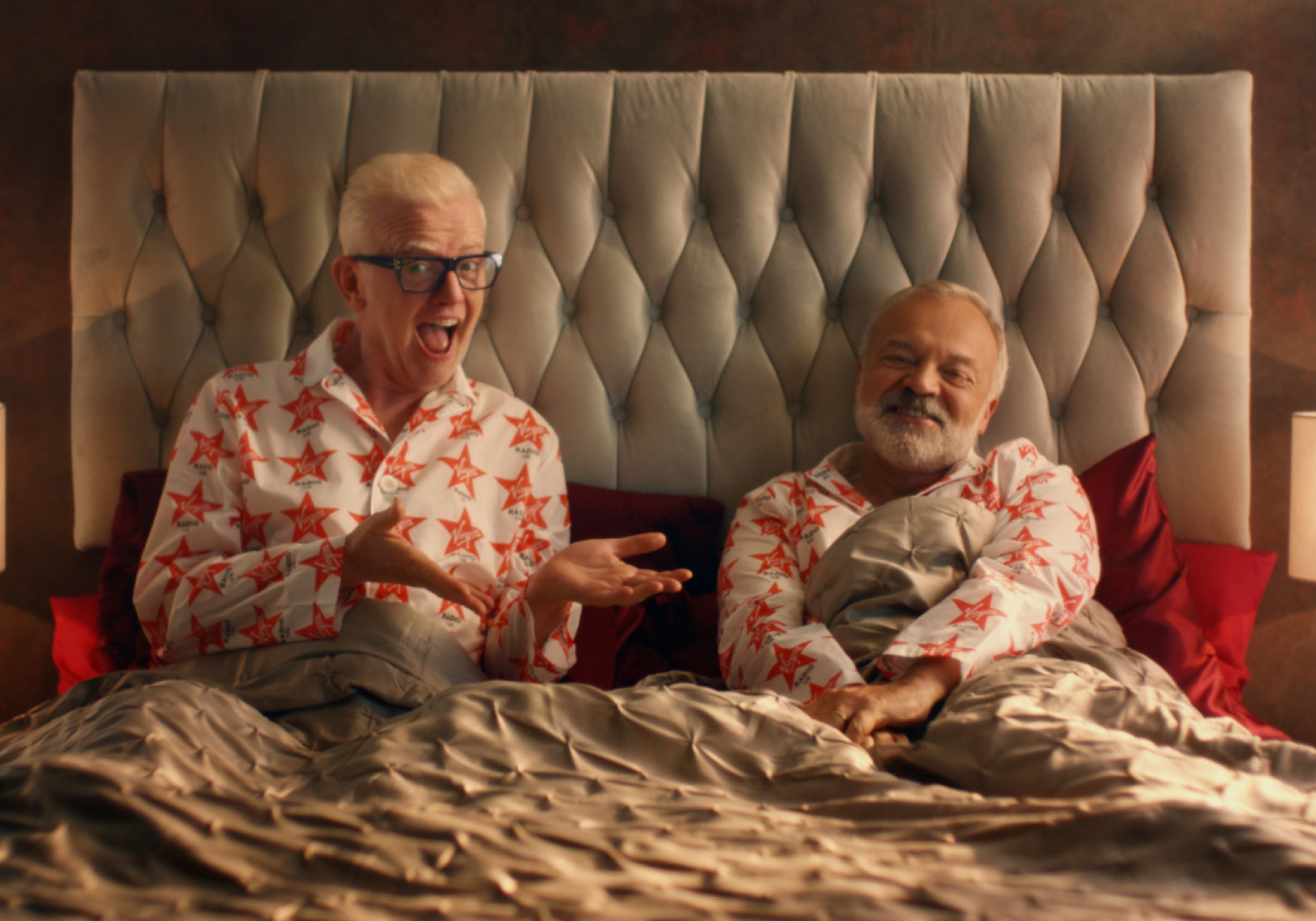 Chris Evans and Graham Norton are the stars in the new television advert for Virgin Radio UK.
The ad sees fans recognising the presenters on the streets of London, asking "Aren't you..?". The fans are interrupted by Chris and Graham confirming that they are indeed… on Virgin Radio.
Chris Evans commented: "We had a blast making the ad. I'm so excited to get to do what I love all week long at Virgin Radio. It's my spiritual home, and I'm so happy to be here alongside Graham. Our celebrity guests and listeners are unparalleled – I love waking the nation up with the best music and a lot of laughs."
Graham Norton said: "My time at Virgin Radio so far has been an absolute joy. I love kicking off the day for our listeners on the weekends, and I'm always inspired by the creativity and enthusiasm of the Virgin Radio team. Filming this campaign with Chris was hilarious, and now everyone knows exactly where to find us!"
Created in partnership with News UK's dedicated agency, Pulse Creative (a joint-venture between The&Partnership, mSix&Partners and Wunderman Thompson), the ad lets fans know that Virgin Radio is the only place to find Chris Evans and Graham Norton on the radio. The final shot of the ad shows the pair snuggled up in a fetching pair of Virgin Radio pyjamas.
Virgin Radio UK Content Director Mike Cass added: "There's no doubt Chris Evans and Graham Norton are national treasures. We're so happy they've found a home at Virgin Radio, and the ad shows the passion the two have for the station. These two stars thrive in the creativity and fun of Virgin Radio, with incredible music and celebrity guests every week."
Will Martin, Head of Marketing, News Broadcasting, commented: "Anyone who views this ad should be in no doubt that Chris Evans and Graham Norton are ONLY on Virgin Radio. This campaign aims to sing and shout about that fact in a fun and light-hearted way with the two legendary presenters at the heart of it."
Russell Ramsey, Pulse Creative Executive Creative Director said: "It's entertaining, it's upbeat, it's Chris and Graham to a tee – and it'll leave no-one in any doubt that the only place they can be heard is on Virgin Radio."
The TV ad is part of an integrated campaign that will include targeted ads across Sky Adsmart.