The Scott TreadMills Challenge raises over £1m for Children in Need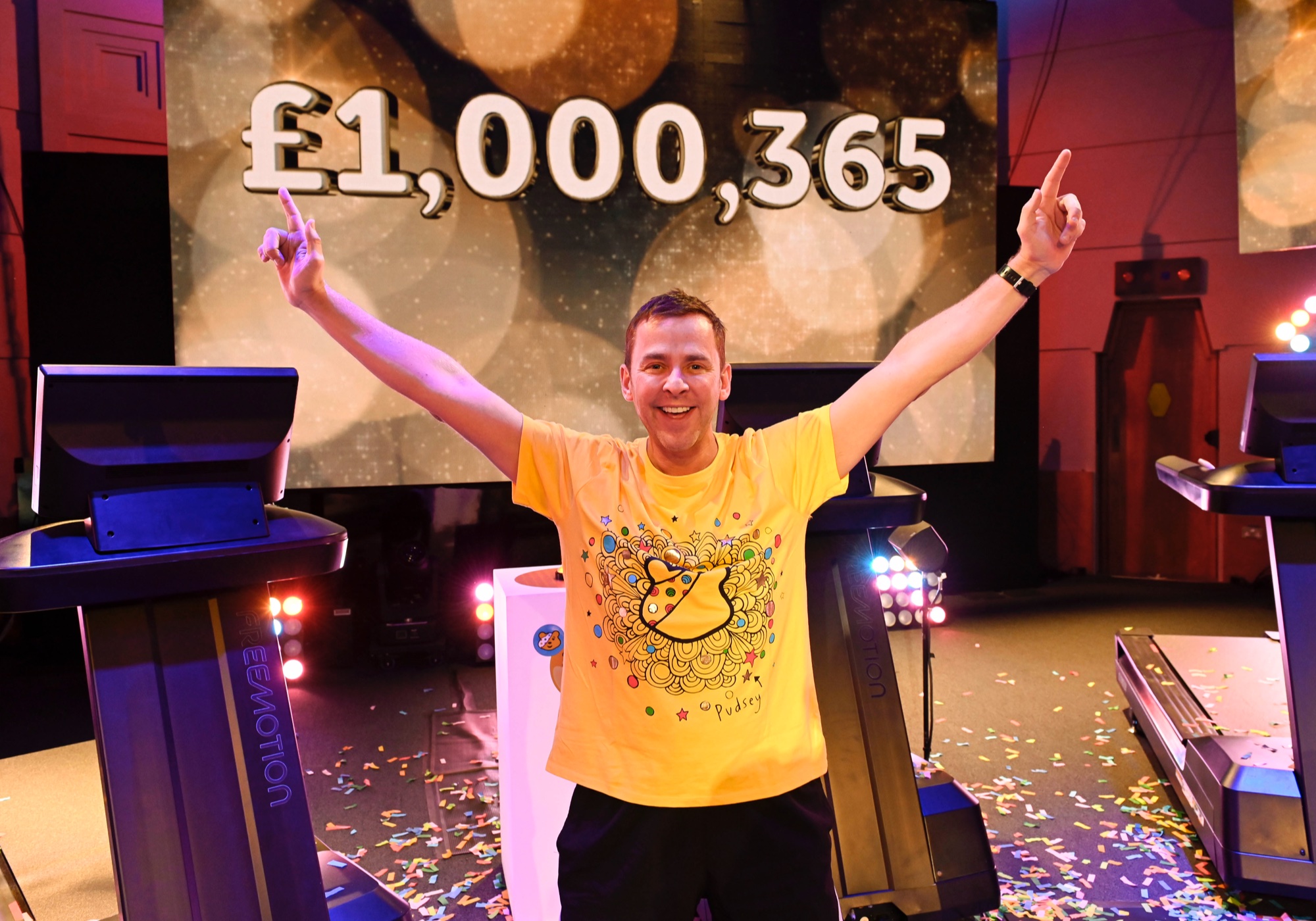 Scott Mills completed The Great Scott TreadMills Challenge just after 8 this morning with the fundraising amount now standing at over a million pounds.
The Radio 2 presenter has spent the last 24 hours on a treadmill live online.
To help encourage and motivate him to keep going, Scott was joined in the BBC Radio Theatre by Sam Ryder, Tim Vine, Olly Murs, Joe Wicks, Lemar, Greg James, Simon Brodkin, Jamie Laing, Olympic race walker Tom Bosworth, Gaby & Billy from DIY SOS, Joel Corry, Tom Grennan, Gemma Collins, Louis Theroux, Suzi Ruffell, Georgia Toffolo, some of the cast of The Lion King, Nick Grimshaw, Stephen K Amos, some of the cast of the Bob Marley musical, Marisha Wallace, Mark Watson, Aurie Styla, Drag Queens Bonk & Pasty, Shazia Mirza, Strictly's Joanne Clifton and Nadiya Bychkova and Kai Widdrington.
With music guests B*witched, Marisha Wallace, Tom Walker, Jack Savoretti, Hot Chip, Mel C, with the London Contemporary Orchestra performing Chariots of Fire at the end.
And many of the Radio 2 presenting family were either broadcasting their shows with him across the challenge or popped in to see him specially.
On finishing, Scott said to Zoe Ball live on air…..
Zoe Ball: You did it!
Scott Mills: I've done it!
Zoe: Was there ever a point when you thought you might not?
Scott: Yes, 3.56 this morning.
Zoe: Oh gosh! Bless you but you have fought on through.
Scott: I can't believe that's over. I've done it! It's so incredible, this is the most, I've done a few of these things in the past for Radio 1. This is next level. The amount of money, honestly, I didn't expect it to be this much money just because of how things are at the moment. So I'm just shocked and I'm in shellshock right now that I'm not walking. You're holding me up. I suggested a stretcher if I made it this far!
Zoe: Can I just thank all the BBC team who have worked through the night with Scott. They've been incredible. To all the guests who have come to help you along the way and make you laugh and make you giggle. To all our Radio 2 hosts, the whole team. Everyone at BBC Children in need, Billy Draper has pulled all this together, he's been amazing. We love you Billy, we're really proud of you. The whole Radio 2 family and all our incredible listeners who have been so generous and Pudsey of course but really, it's all to you and the listeners […] Scott Mills everybody! He's done it!
Guest Melanie C, who had just performed, said: Oh my gosh, it's incredible. I mean, even the thought process of mentally preparing for something like this and then physically doing it, it's incredible. But the people of the UK, they're just incredible aren't they? They keep you going, they're so generous and we're in tough times and they continue to give, it's wonderful.
Scott said: I can't get my head round it, it's such a lot… What an experience to be part of and what a lot of money. Getting so many messages from people who have donated, you know, kids that have donated their pocket money, saying to their mum and dad 'please give Scott all of my pocket money this week'.
Scott thanked all the team and his Radio 2 presenting colleagues, and said: I thank you the most to the extremely generous Radio 2 listeners. Obviously this is a massive team effort… It's incredible, thank you thank you!
BBC Children in Need will be taking place on television this Friday, 18th November 2022.