Asian Network Takeover returns with a brand-new line-up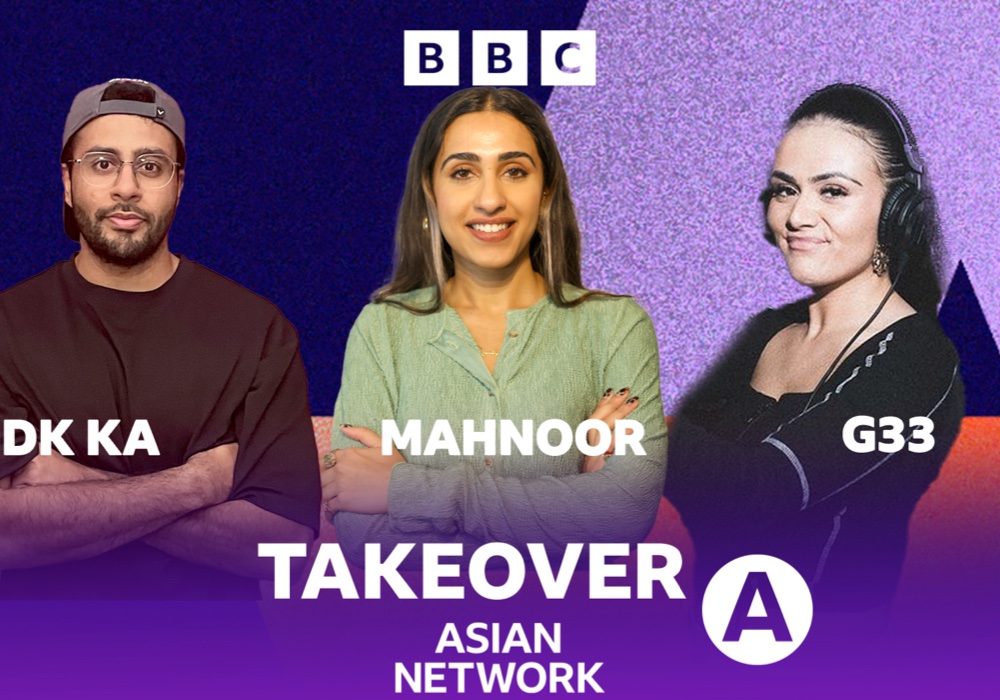 The Asian Network Takeover will return with a brand-new line-up from Wednesday 4 January 2023.
The highly energised weekly show every Wednesdays evening at 10pm will see DJs from across the Asian music scene deliver mixes showcasing the very best of Dance, Garage, Asian Mashups and more.
In January it will be DJ KA, followed by DJ Mahnoor in February and G33 in March.
DJ KA is a DJ and mashup producer who has played all across the UK & internationally, taking his love for South Asian music and beats with him along the way. His appreciation for global music allows him to craft bespoke mixes and sets and he relishes any opportunity to share his passion for global sounds with others.
DJ KA says: "I'm truly humbled to be joining the BBC Asian Network family and having my own show on such an iconic station that so many, including myself, have grown up on. From pressing play on cassette tapes at family gatherings age five to getting multiple noise complaints for music being too loud, I've always enjoyed sharing the sounds I love with others. I'm looking forward to playing some of my favourite South Asian fusions, mashups and blends for everyone whilst also drawing inspiration from a wide range of global genres. Be prepared for non-stop bangers to get you through January!"
Mahnoor is a DJ, marketer and founder of a refugee supper club. She mixes a range of genres influenced by her British Pakistani heritage, from global club music to sounds that surrounded her in London, her hard hitting eclectic style is known for captivating, with sets across the likes of Dialled-In, XOYO and Ministry of Sound.
DJ Mahnoor says: "Joining the roster of incredible DJs in this takeover on BBC Asian Network is so exciting. I'm looking forward to sharing my musical influences and celebrate the past, present and future of all the different genres that I enjoy playing. It's also an honour to be championing my Pakistani heritage as I explore its influence and the way sounds migrate and intersect across countries and genres. I can't wait to be on the airwaves."
G33 is a Brixton-born, North West nurtured DJ and a quarter of powerhouse collective Girls Don't Sync. A connoisseur of classic grime, UKG and funk, her sets are peppered with nostalgia as well as exclusive and exciting edits. Her unexpected blends pulling from her South Asian and South London influences made her one of DJ mag's "artists you need to hear about" back in March 2021.
G33 says: "I am absolutely made up to be joining the BBC Asian Network takeover and be part of the family that features so many DJs and friends that I admire and have shown me so much love and support! I'll be bringing my club sets to the airwaves, blending hard-hitting bass lines with sprinkles of Desi nostalgia. I can't wait to share my favourite tracks, artists and producers each week! I feel prouder than ever to be celebrating my heritage within my selections and sets and now – to all you BBC Asian Network listeners! Get ready!"