Chris Kamara returns to Santa Radio for a Christmas special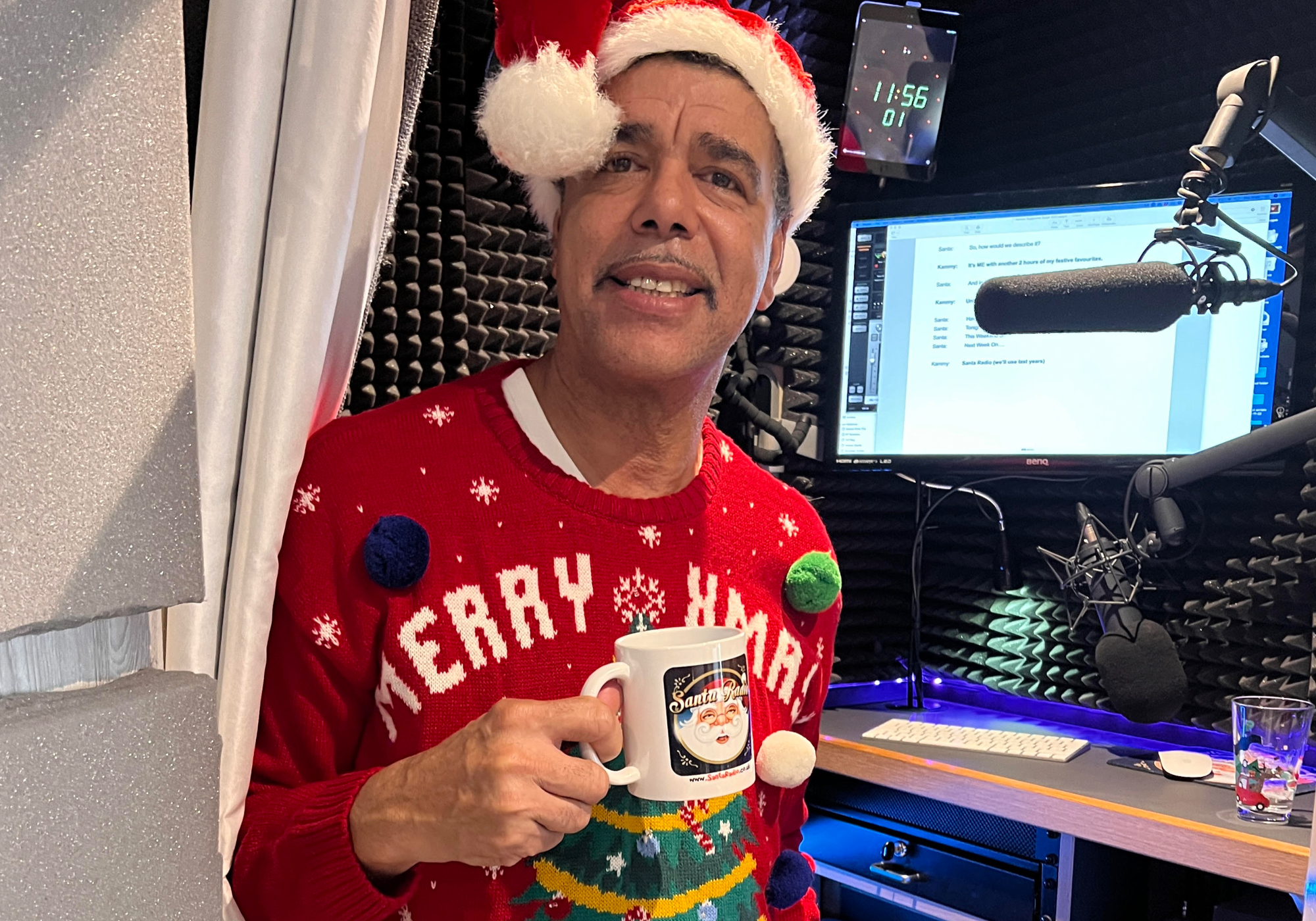 Santa Radio has recorded another Christmas special with broadcaster Chris Kamara.
He's joined up with the radio station's team of Guy, Mark and Duncan and will be heard over the festive period.
"We were going to run last years but we were blown away when Kammy offered to record a new one," said Guy Harris.
"It's a mix of the Best Christmas Tunes and some of Kammy's Christmas Songs too. He has an amazing singing voice and his birthday is also Christmas Day, He's the perfect guest host… and Santa approved."
Kammy recently appeared in the ITV documentary Lost for Words, now on ITV X highlighting the condition of Apraxia, a speech condition which Kammy is also living with.
The commercial-free online station features Christmas music, listener interaction and celebrity messages.