BFBS Esports Live returns for a second series with OJ Borg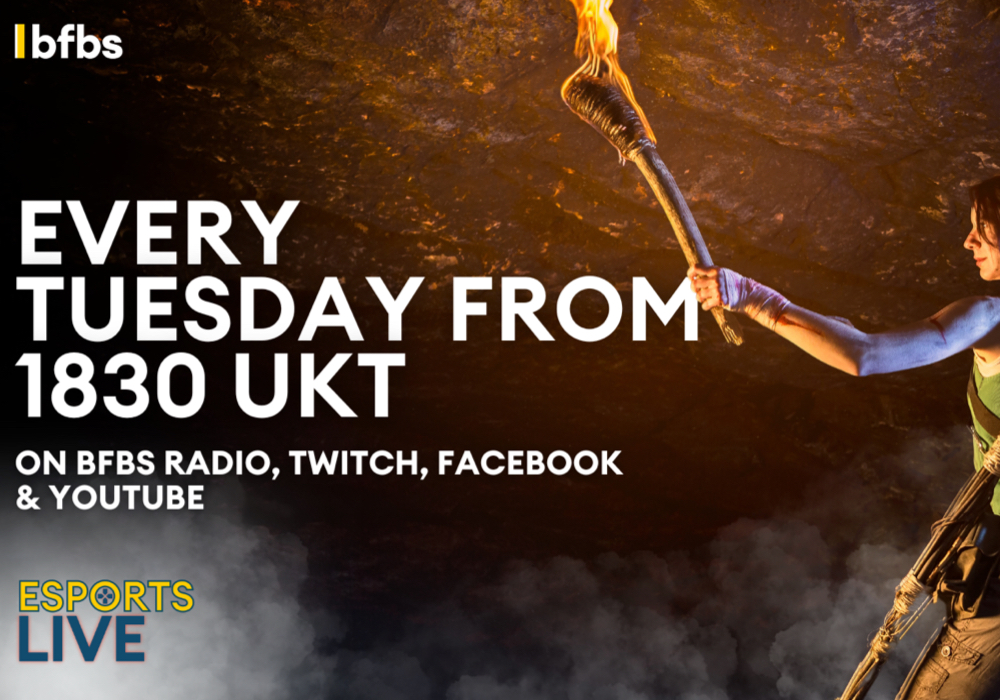 BFBS is launching the second series of BFBS Esports Live hosted by BBC Radio 2 presenter OJ Borg.
The 30-minute weekly show, starting on BFBS Radio tonight at 6.30pm, will once again be dedicated to the Forces' favourite esports games and online communities and will be available to military audiences worldwide.
Each week OJ Borg will be joined by esports heroes and gaming legends from the Army, Navy and Royal Air Force.
Esports Live will also be available to watch at 6:30pm (UK time) on the BFBS Twitch account, BFBS Creative YouTube and BFBS Radio Facebook. Once the show has aired it will be available as a podcast on all the main platforms and to watch overseas on TV channel, BFBS Sport.
OJ Borg says: "It's amazing to be invited back for a second series of Esports Live on BFBS. Having been involved in esports for a while it was a weekly highlight being able to speak to so many people serving in the forces and hear about what gaming means to them.
"It's no surprise that esports has become so popular and even more impressive, how well the teams have been doing at tournaments.
"With series two fast approaching, I can't wait to speak to even more of you and to find out what the forces have planned for the future of esports. Make sure to get in touch and I would love to have as many of you on the show as possible. My team is keen to have me playing against you as well, so go easy on me."
The show has been created by BFBS Radio and Audio Always as part of the Audio Content Fund.