Management changes and promotions announced at talkSPORT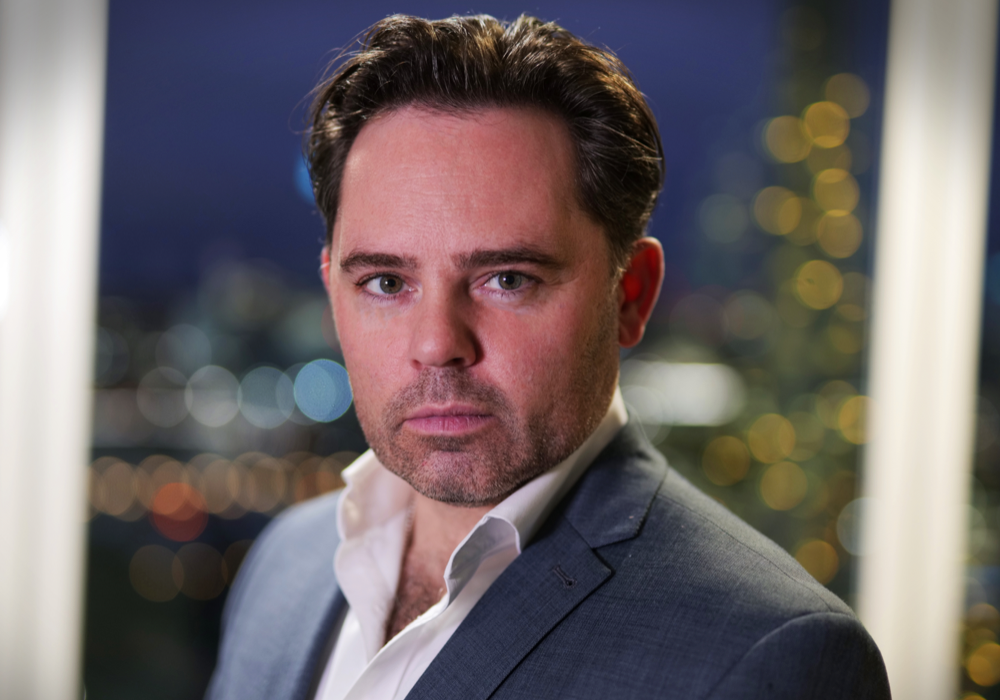 Current TalkRadio Programme Director Dennie Morris has been appointed to the new role of Director of Audio at News Broadcasting.
Dennie will take overall responsibility for output across two of News Broadcasting's national stations – talkSPORT and Virgin Radio UK.
He first joined talkSPORT in 2005 and worked in a number of production roles, before joining TalkRadio as Programme Director in 2015, a year before News UK acquired the two national radio brands alongside Virgin Radio UK.
In addition, National Speech Radio Controller Liam Fisher becomes Head of talkSPORT, and Kathryn Anastasi, currently Head of Live Sport for talkSPORT, is named Deputy Head of talkSPORT.
Liam Fisher spent over a decade in a series of senior production roles at talkSPORT before spending the last seven years as Head of National Speech Radio, heading up the launches of TalkRadio and Times Radio, and the re-launch of Virgin Radio.
In his role as Head of talkSPORT, Liam will report to Dennie, as will Content Director, Virgin Radio UK, Mike Cass.
Dennie Morris said: "News Broadcasting is an innovation powerhouse in UK media and I'm delighted to step into the new role of Director of Audio. talkSPORT and Virgin Radio already engage and delight millions, and I can't wait to get to work with their talented teams – under Liam Fisher and Mike Cass – as we drive forward their growth across all digital platforms."
Liam Fisher said: "talkSPORT is a goliath of sports media brands with a peerless roster of talent on both sides of the mic. I know the network has even more potential on air, online and across our social platforms and I cannot wait to get started."
Kathryn Anastasi, currently Head of Live Sport across talkSPORT, has held a number of roles across her 15 years at the station, most recently running live coverage including the winter World Cup and over 450 live football commentaries this season.
Kathryn said: "talkSPORT is a unique sports media brand, with growth potential across all its platforms: radio, online, social and beyond. I'm extremely proud of the brilliant live sports coverage we provide and I'm excited to get to work with Liam and the superb talkSPORT team to drive forward our growth strategy."
Delighted to take up the role of Director of Audio for News Broadcasting. Huge congratulations to @liamdfisher and @KatAnastasi on their new roles at @talkSPORT https://t.co/DrnkDPZPNv

— Dennie Morris (@DennieMorris) January 4, 2023
News Broadcasting EVP Scott Taunton said: "I'm delighted to appoint Dennie Morris to the new role of Director of Audio, as we turbo-charge our plans for both talkSPORT and Virgin Radio UK. Dennie has driven phenomenal growth for TalkRadio in the last few years and was responsible for the innovation around visualising its content that has created the opportunity for our further investment in digital video, including the launch of TalkTV under Head of TV, Richard Wallace.
"Meanwhile, there are few people who better understand the DNA of talkSPORT than Liam Fisher and Kathryn Anastasi. talkSPORT is an enormous media brand, not just attracting millions of listeners on radio but millions more on online and on social media platforms like YouTube. Liam and Kathryn will lead the talented team at talkSPORT as the brand enters a new chapter in its phenomenal multi-platform growth story."
Former Head of talkSPORT Lee Clayton has left to join the Daily Mail.
Some personal news pic.twitter.com/F3rVEQTXFH

— Lee Clayton (@LeeClayton_) November 7, 2022