Nadine Dorries to host weekly Friday night show on TalkRadio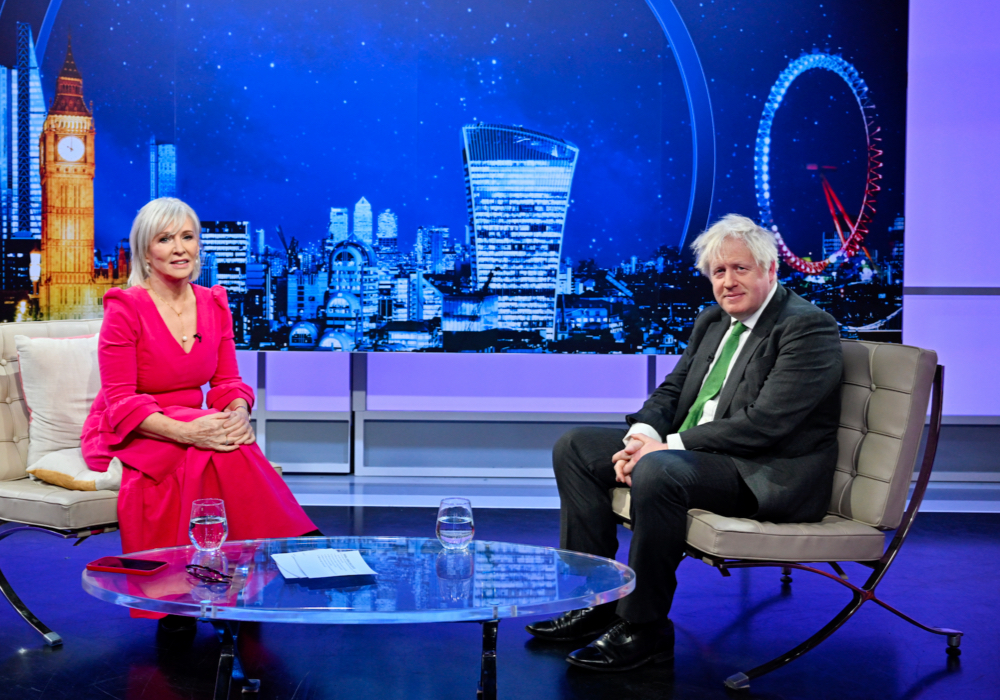 Nadine Dorries is set to host a new Friday night talk show on TalkRadio and TalkTV.
The former Secretary of State for Digital, Culture, Media and Sport will kick off her first Friday night offering with an exclusive one-on-one interview with former Prime Minister Boris Johnson.
Her weekly, hour-long show, Friday Night with Nadine, starts on Friday, 3 February on TalkTV from 8pm.
Nadine Dorries MP said: "As someone who's never been afraid to speak their mind, I'm delighted to be joining the team at TalkTV for Friday Night with Nadine, where I'll be putting my 23 year political career and experiences at the despatch box to good use.
"Boris Johnson continues to dominate so much of the political narrative since his departure from No.10. Now's the time to find out what he really thinks about a whole range of pressing issues."
Richard Wallace, Head of TV, News Broadcasting, said: "Nadine has a unique voice in British politics and will bring that unique voice to our air. She has had a seat at the top table of British politics during extraordinary times; knows all the key players and has true insight into how the corridors of power actually work.
"And, as a former nurse, she's one of very few politicians to have held down a proper job and worried about paying the bills, so our audience will relish her take."