Radioplayer no longer default service for any of its shareholders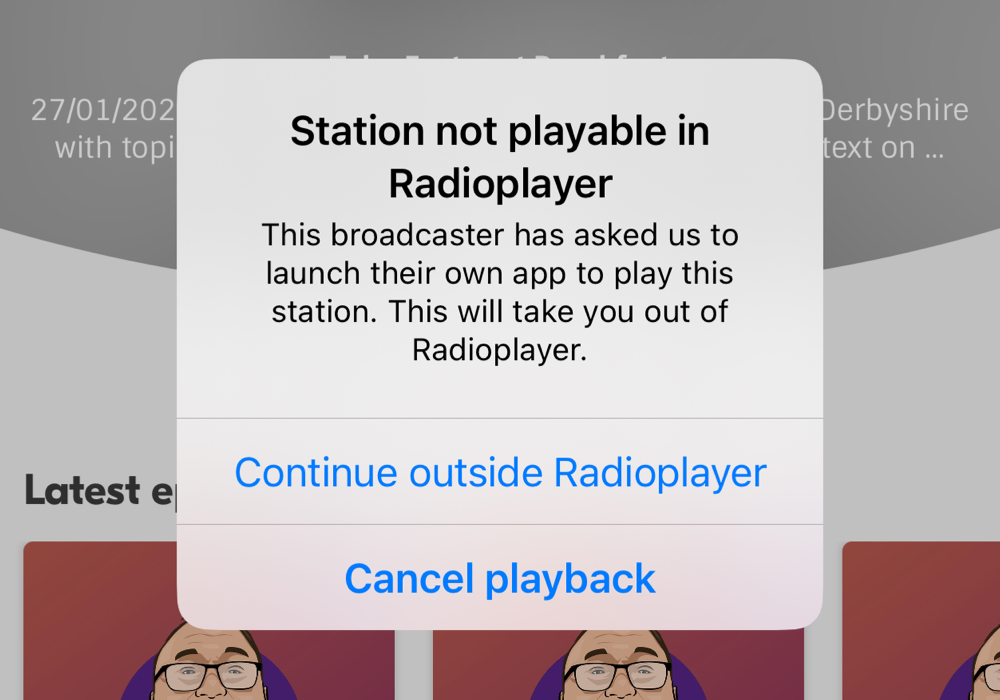 The BBC has removed the ability for listeners to hear its radio stations in Radioplayer – the platform it jointly owns with Global, Bauer and Radiocentre.
Instead, anyone wanting to listen to a BBC station inside Radioplayer is now told the service is no longer available and an external app must be used to continue.
Listeners wanting to continue are then taken to BBC Sounds and forced to create an account or sign in to listen.
It's a significant move for Radioplayer, following Global and Bauer also abandoning the service as a default listening platform. Bauer has never directed listeners to Radioplayer, whilst Global introduced its own Global Player in 2017.
The BBC distribution strategy now requires third party apps like Radioplayer to deep-link to BBC Sounds for playback, or remove BBC stations entirely.
All BBC, Global and Bauer services are still listed in Radioplayer, but it is no longer the default player for any of them.
The BBC says it wants to give listeners the best value from its licence fee, although has taken away another place licence fee payers can hear stations, following the removal of stations from TuneIn in 2019.
Michael Hill, founder and MD of Radioplayer tells RadioToday.co.uk: "Radioplayer is in a growth phase, with new countries joining our international platform, more automotive partnerships about to be announced, and major new investment coming from the BBC, Global, Bauer, and Radiocentre.
"Our success over the last 12 years has been down to the fact that we respect the strategic requirements of the broadcasters who own, support, and fund us."