Sky replaced by cinch as sponsors of The Chris Evans Breakfast Show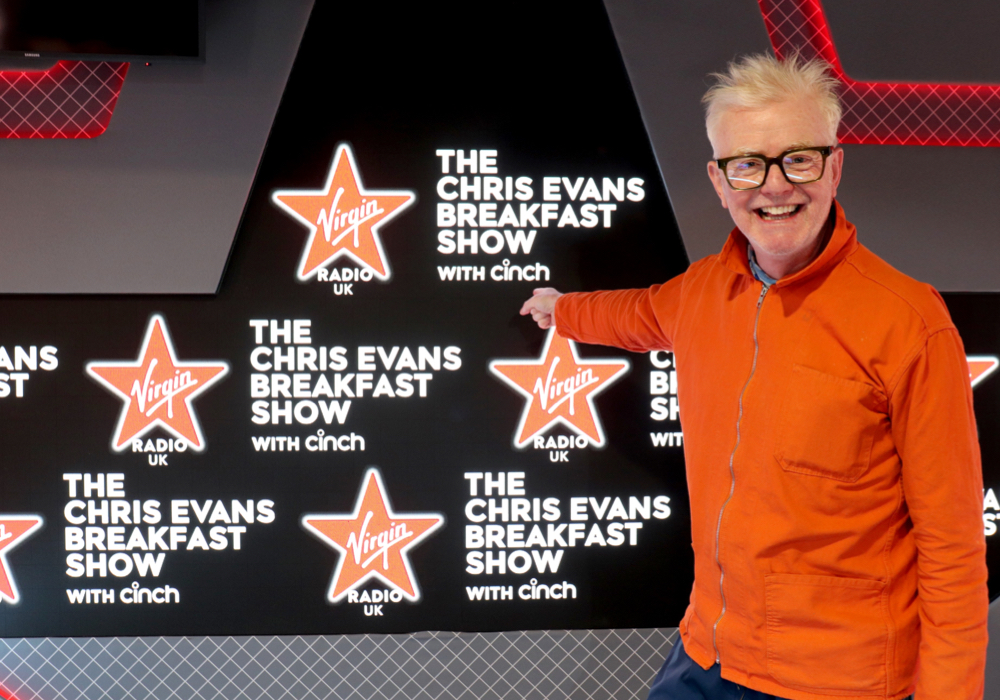 Virgin Radio UK has signed cinch as the sole sponsor of the Chris Evans Breakfast Show following a three-year deal with Sky.
The show started in January 2019 commercial free but with plenty of mentions for Sky and its programming.
Now, the online used car marketplace service cinch has agreed on a three year deal starting on Monday.
cinch is also the headline sponsor of CarFest – the annual family music and motoring festival was founded by Chris in 2011, and raises funds for British children's charities.
Chris Evans comments: "Everyone knows that cars have always been a huge passion of mine, so who better to sponsor my Virgin Radio show than cinch? As well as sponsoring CarFest, cinch reaches all corners of the nation, just like me! Let's get this show on the road!"
Mike Cass, Content Director, Virgin Radio UK, adds: "We're really looking forward to kicking off the year at Virgin Radio with the perfect new sponsor for Chris' show. Listeners can expect the same fantastic music and stellar lineup of guests that Chris always brings to the table. Be sure to tune in to join in the fun!"
Avril Palmer-Baunack, Executive Chairman of Constellation Automotive Group, cinch owner, says: "We're delighted to be growing our relationship with Chris. Following a very successful 2022 with 'cinch presents CarFest' and now moving forward with this exciting sponsorship of his popular Breakfast Show on Virgin Radio, we're looking forward to helping Chris and his listeners 'cinch it' on a daily basis."