Ashdown Radio Breakfast host to raise funds for local hospice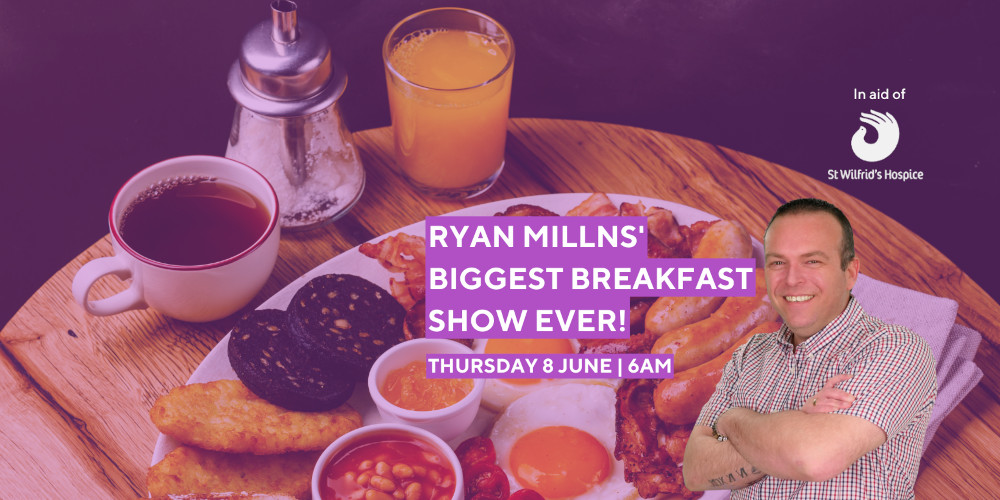 Ryan Millns will be adding 24 hours to his Ashdown Radio Breakfast show in aid of St Wilfrid's Hospice in Eastbourne.
He'll be presenting his show non-stop for 28 hours from 6am on Thursday 8 June until 10am on Friday 9 June on the East Sussex station.
Ryan suffers from a rare auto immune disease, which led him to suffer a major stroke in 2019.
Most of his ongoing care and treatment takes place in London, but he's also under the care and guidance of St Wilfrid's Hospice and feels the time is right to give something back.
It's not the first time Ryan has taken on a challenge, during lockdown in 2020, he became the first DJ to present on 24 different radio stations in 24 hours.
During his 28 hour broadcast, Ryan will be joined by other Ashdown Radio DJs and special guests for 'The Biggest Breakfast Ever'.
Ryan says: "I will always be grateful to the wonderful team at St Wilfrid's Hospice in Eastbourne for the kindness and devotion they have shown me through my illness. I, along with many other families in East Sussex have had to rely on them to give me support and medical guidance and now is the time to do something for them."
You can find more details and how to donate at Ashdown Radio's website.