BBC Radio 2 Early Breakfast Show with Owain Wyn Evans launches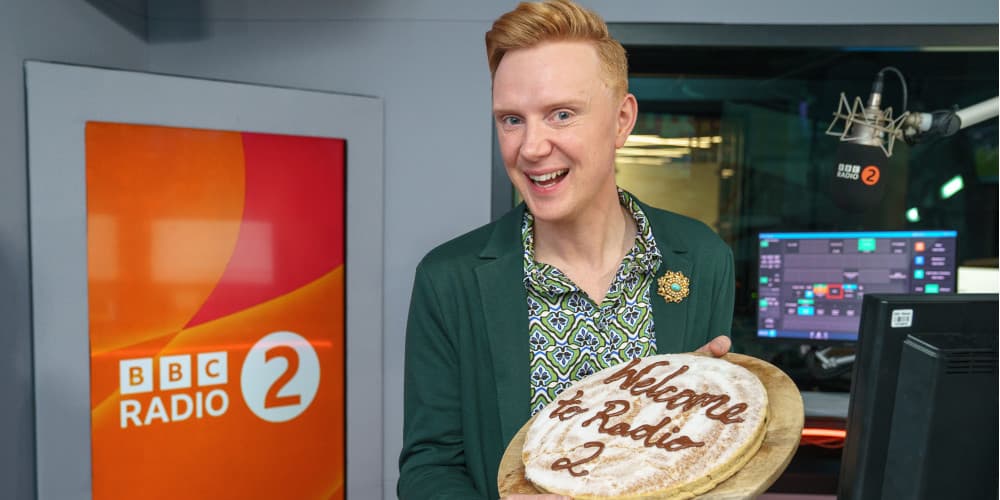 Owain Wyn Evans began his new BBC Radio 2 Early Breakfast Show from Cardiff this morning.
The new show is the first Radio 2 weekday programme to move out of London and comes on the day, 100 years ago, that the first BBC broadcast was made from a studio in Castle Street, Cardiff.
Owain started by saying: "Bore da, darlings. Croeso i Gaerdydd. Welcome to BBC Radio 2 live from Cardiff," and played Stronger by Britney Spears.
It was announced last October that Owain was to take over the show following Vanessa Feltz stepping the previous July.
Owain said: "I'm thrilled to be presenting the first daily daytime BBC Radio 2 show to come from outside of London, and where better to be based than the amazing BBC Cymru Wales broadcast centre in Cardiff.
"The Welsh language is really important to me, hence opening the show with a welcome for everyone! Today couldn't have gone any better and it was wonderful to have so many lovely messages from the listeners.
"Also, as a drummer, I love our new segment, Air Drum Anthems, which gives me a great excuse to chat about my favourite instrument. I can't wait to do it all again tomorrow!"