Erewash Sound presenter lands BBC job at Broadcasting House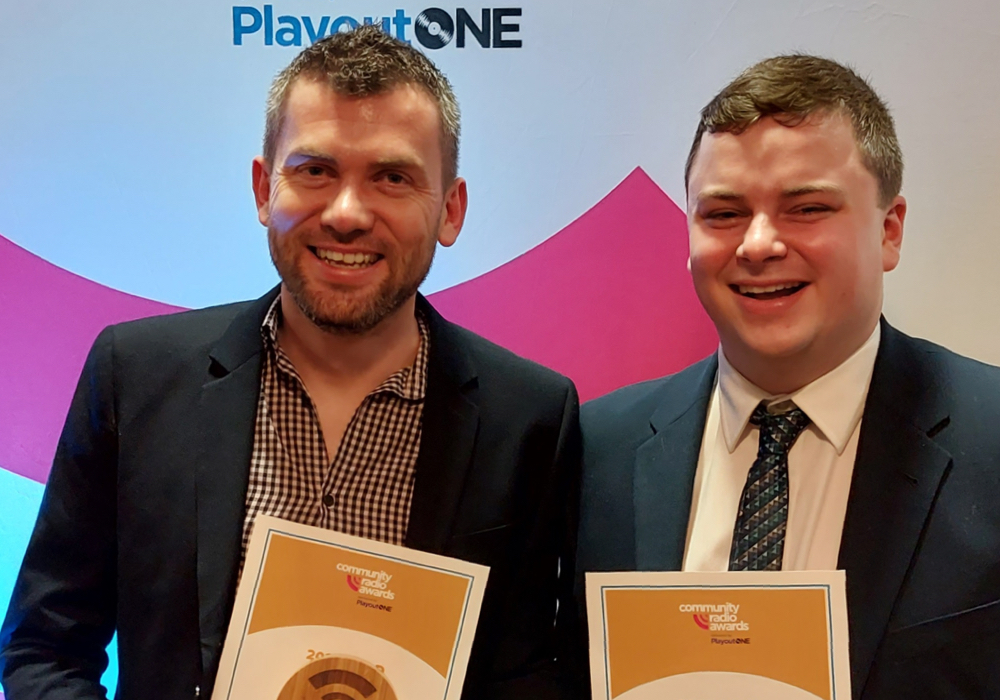 Erewash Sound Drive presenter Lewis Allsopp has been hired by the BBC as a studio director for Radio 4 and the World Service at Broadcasting House.
The community radio station has seen dozens of people progress to careers in the media after volunteering. Lewis joined when he was 16 and says his new job is thanks to his training at Erewash Sound.
Speaking about his new role, Lewis said: "I am delighted to get such an opportunity, so early in my career. I certainly would not have been able to secure this new role with the BBC without Erewash Sound and its training academy.
"The whole team has been so supportive of me and my career, and I couldn't be more grateful."
Lewis and Erewash Sound colleague Paul Stacey recently won a Gold Community Radio award for their 'Iron to Iron' series in which they broadcast live, on the road, for an entire week to cover the launch of a national cycle route from the Meldon Viaduct in Devon to the Bennerley Viaduct in the Erewash Valley which connects Derbyshire with Nottinghamshire.
Jeff Martin is the Academy lead and radio station manager. He said: "Lewis very much deserves this. He is a very talented young man and has a great future ahead of him. To see his journey from a 16-year-old school pupil, through the Erewash Sound schedule over the last five years and now to the BBC in London is amazing and everyone at Erewash Sound is really proud of him."
Erewash Sound super-serves the Erewash District with local news and information. It recently helped motorists locally who were having trouble at three-way traffic lights that were stuck on red. The station reported the incident on-air and online which prompted the local authorities to resolve the situation.
Ian Perry, Press and Publicity Officer for Erewash Sound said: "We really felt for those caught up in the Sunday traffic jams with those lights stuck on red in all directions, so wanted to do our bit to try and resolve the problem, and we're delighted that we were able to do something for them.
"It would have probably been chaos there on Monday morning if we hadn't taken the action that we did."