KISS and Rio Ferdinand Foundation partner with Michael B Jordan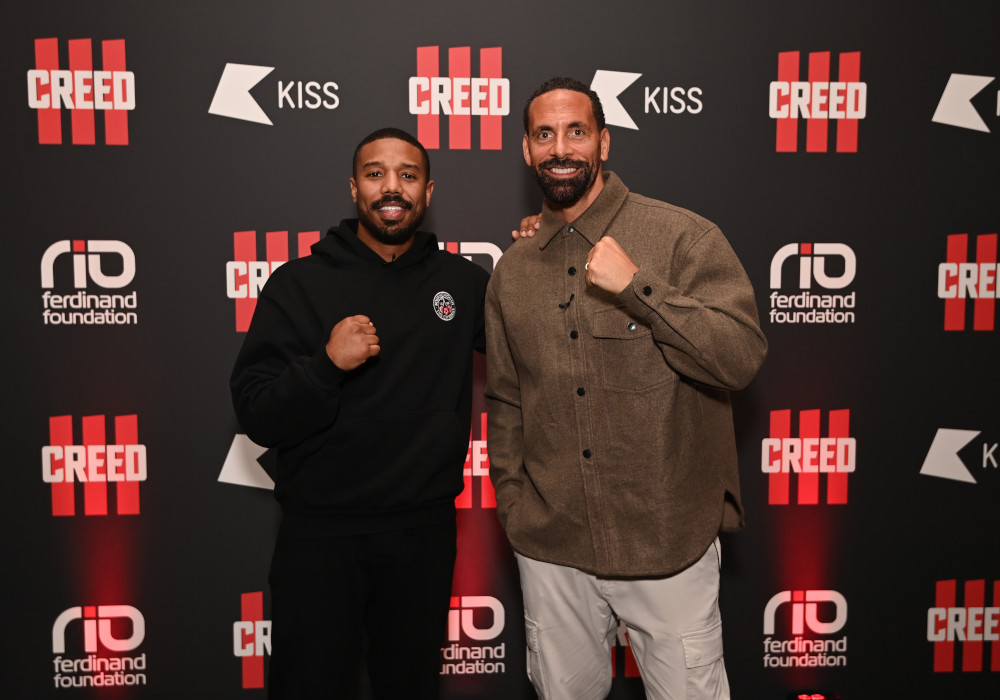 Creed III actor, producer and director Michael B. Jordan has teamed up with KISS and the Rio Ferdinand Foundation for their #notboxed campaign.
The campaign is to help inspire young people and drive change in the way they are supported in building their futures.
The event with Warner Bros Pictures launched with an 'Into the Film Industry' session, where young people from the Foundations' programmes, young leaders from the organisation and KISS listeners could hear from Jordan, Ferdinand and trainees in the film industry to find out more about starting a career in film and TV.
Hosted at The Rosewood London Hotel by KISS presenter Ella, the event's themes were resilience, motivation, marginalisation and more – all of which are key themes from the film.
It is the latest 'Into the Industry' event hosted by KISS and Rio Ferdinand Foundation since the #unboxed campaign launched last April and it, and the film were promoted on KISS and across its social channels.
Rebecca Frank, Content Director at KISS, said: "When we launched the #unboxed campaign last year, our KISS insights found that while over three-quarters of young people know or have some idea of what their dream job would be, nearly half are unsure of the process of how to apply or put themselves forward in the field of their choice.
"It's therefore so important to help guide young people through events like this; providing the information to equip them on their journeys. It's been fantastic to partner with Warner Bros. Pictures on this and I know both Michael and Rio truly inspired all our attendees."
Gary Stannett, CEO, Rio Ferdinand Foundation, added: "Our #notboxed collaboration with KISS and Bauer Media not only provides with vital insight in to how we best support young people into work, but also offers opportunities to engage young people with a range of industries to understand careers, pathways and opportunities and build new networks.
"The event gave young people from across London and the UK an opportunity to meet and talk with insiders in the film industry as well as hear words of wisdom from Rio and Michael B. Jordan and the buzz afterwards made it clear that anyone who attended found it both and enlightening and exciting experience."