Radio industry RAJAR observations and headlines from Q4 2022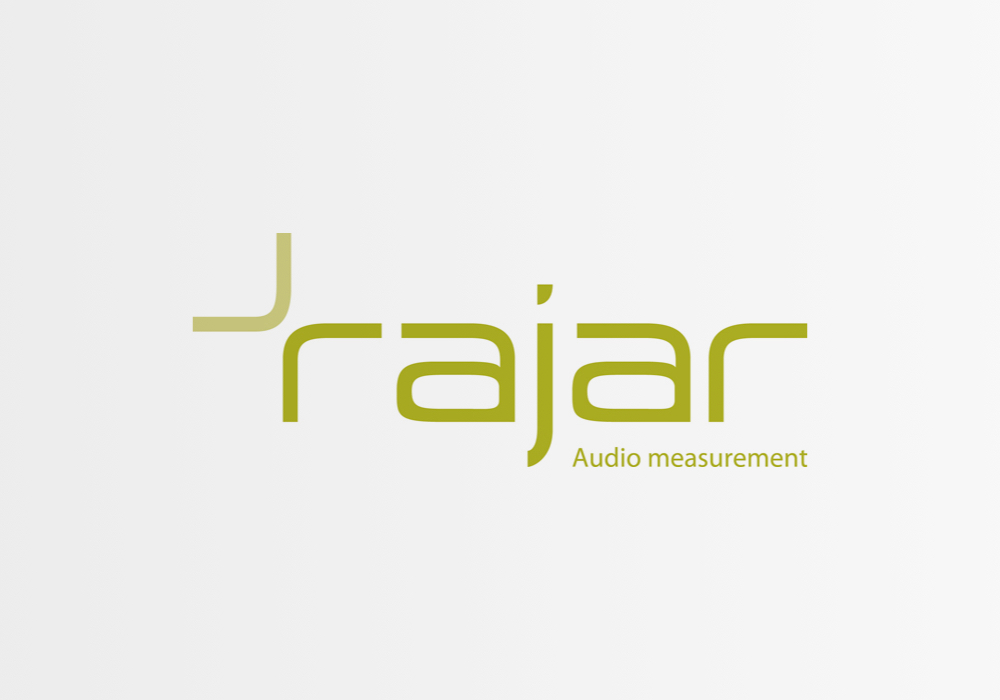 The weekly audience for all of UK radio remains strong with 50 million people – 89% of the population – tuning in.
Commercial radio continues to attract more listeners than the BBC, reaching 38.1 million people compared with 33 million listeners hearing live BBC Radio each week.
Global remains the biggest commercial radio operator, with a record 26.3 million listeners, whilst Bauer also gets its own record 21.6 million this quarter.
Wireless Group, now officially using the name of News Broadcasting, reports 6 million listeners tuning in weekly – up 6% in reach quarter-on-quarter.
Global has the top three commercial radio brands in the UK, Heart, Capital and Smooth, but Bauer is leading the digital way with more than three-quarters of its audience listening via a digital device, with three of the Top 5 digital only commercial stations; KISSTORY, Absolute 80s and Planet Rock.
The volume of radio listening on smart speakers continued to grow in Q4, up to 14% of total share. This means that smart speakers now account for the majority of total online radio listening (24.1%) for the first time. Combined digital hours including online and DAB are 67% of all listening time.
In London, the top 5 commercial (historic London) stations based on Weekly Reach:
Heart 1.8m
Capital 1.6m
Magic 1.3m
Greatest Hits Radio 937k
Smooth 907k
When including BBC and national stations, the Top 10 based on Weekly Reach:
BBC Radio 4 2.5m
BBC Radio 2 2.3m
Heart 1.8m
Capital 1.6m
BBC Radio 1 1.4m
BBC Radio 5 Live 1.3m
Magic 1.3m
Classic FM 1.2m
Greatest Hits Radio 937k
Smooth 907k
In London, Nick Ferrari at Breakfast is the number one commercial breakfast show for all three measures – reach, hours and share. In terms of Weekly Reach, LBC has 827k, Heart Breakfast is in second place with 628k closely followed by Magic Breakfast at 619k.
For easy to use graphs, see our unique pages at RadioToday.co.uk/rajar.
Here are some observations from around the industry for Q4 2022: (all comparisons are quarterly weekly reach unless stated)
Absolute Radio is down 363,000 listeners 2.4m to 2.1m
Absolute Radio 00s is up 25% with 61,000 new listeners – going from 244,000 to 305,000
Absolute Radio 10s is up 23% from 116,000 to 143,000
BBC Local Radio – or Local BBC Radio – across England is pretty static. Stations on the rise include BBC CWR (+22%) and Radio Merseyside (+18%), whilst losing listeners are BBC Essex (-16%) and Radio Solent (Total) (-18%)
BBC Radio 1 is down from 8.1m to 7.8m weekly adults listening, however, it has 8.62 million listeners aged 10+, including an increase this quarter for 15-24s. Greg James has 4.65 million (aged 10+) listeners for Breakfast, an increase of 330,000 this quarter
BBC Radio 2 goes down very slightly from 14.4m to 14.2m with 7.14m tuning in for The Zoe Ball Breakfast Show (down from 7.36 last quarter)
BBC Radio 5 Live posted a reach of 5.57m listeners compared with 4.8m last quarter – an increase of 14%
BBC Radio Wales, BBC Radio Scotland, BBC Radio Cymru and BBC Radio Ulster remain fairly static, all adding a small percentage
Boom Radio is up 88,000 listeners (or 20%) from 443,000 to 531,000
Capital Dance continues to grow with 912,000 listeners every week, its highest-ever audience since launch. Hours have more than doubled in the last 12 months too
Capital XTRA is up to 1.7m – interestingly, more than double the audience of BBC Radio 1Xtra
Capital local and regional stations report a mixture of results. Of interest, Capital Mid Counties – North is up 26%, Capital Mid Counties – South is up 25% and Capital East Midlands – Leicestershire is up 19%.
GB News Radio down 109,000 listeners from 415,000 to 306,000
Gem goes down from 318,000 to 269,000, a loss of 15% and its lowest ever weekly reach (was at 561,000 five years ago)
Greatest Hits Radio London (previously Absolute on 105.8FM) is now on 937,000 weekly reach, the second highest reach in the history of the frequency taking it above KISS 100 (893,000) and Smooth 102.2 (907,000)
Greatest Hits Radio Cumbria has seen a 35% drop in listeners going from 9,000 to 6,000 listeners. This station is currently DAB only but will be taking over the CFM frequencies soon. CFM itself increase 8% to 72,000 listeners
Greatest Hits Radio Essex has doubled its TSA and increased listenership by 40% – now with 49,000 listeners
Greatest Hits Radio Lancashire added 42% in weekly reach, going from 20,000 listeners to 28,000. This is on frequencies previously used by Radio Wave and Red Rose Gold
Greatest Hits Radio Leeds, previously Radio Aire, is up to 94,000, an increase of 16%
Greatest Hits Radio Lincolnshire Stamford & Rutland has lost 37% audience, down from 57,000 to 36,000
Greatest Hits Radio Liverpool is up from 182,000 to 213,000 – an increase of 17%
Greatest Hits Radio Salisbury is also up 20% to 23,000 listeners
Greatest Hits Radio Suffolk, which was previously Hits Suffolk, had added 1,000 listeners going from 5,000 to 6,000 weekly reach
Greatest Hits Radio Surrey & East Hampshire goes down from 58,000 to 44,000 – a drop of 24% listeners
Greatest Hits Radio West Sussex is up 32% from 28,000 to 37,000 weekly reach
Heart 00s is up over 50% adding 114,000 listeners going from 212,000 to 326,000
Heart Dance is down 265,000 listeners going from 1m to 742,000
Heart locals – there are gains for Heart Cambridgeshire (+20%), Heart Essex – Colchester (+27%), Heart North East (+18%), and Heart West Country (+23%) – Bristol/Weston & Bath (+23%). And loses at Heart Essex – Harlow (-30%) and Heart Four Counties – 96.6 FM Hertfordshire (-24%)
Hits Radio, made up of Bournemouth, Bristol and Manchester FM, plus various DAB outlets, is up 9% to 1.3m, whilst the station previously known as Key 103 is up 6% from 247,000 to 261,000 listeners
Jack Group sees loses on all three stations, with JACK fm Oxford down 18% from 47,000 to 39,000 listeners
KISS has dipped back under a million in London at dropping to 893,000
Nation Radio South (was GHR South Coast) is down 45% this quarter following the rebrand. It now has 136,000 listeners compared with 245,000 when it was Greatest Hits Radio
Nation Radio UK however is up 46% to 127,000 weekly reach
Nation Radio Scotland and Nation Radio Wales also get their highest every weekly reach at 102,000 (Scotland) and 173,000 (Wales)
Panjab Radio has increased its weekly reach by 21% taking it to 111,000
Radio Borders, which will switch to Greatest Hits Radio, remains static with 45,000 listeners – a weekly reach of 40%
Radio Exe has an increase of 34% up from 23,000 to 31,000
Radio Essex continues to grow with 16% added to the Total weekly reach, taking it to 108,000 listeners across FM and DAB
Scala Radio continues to drop down from 265,000 last quarter to 233,000 this quarter, a downward trend from 400,000 in Q4 2021
Smooth Radio Brand is up overall, thanks to noticeable increases at Smooth Radio Devon (+25%), Smooth Radio Essex (+20%), Smooth Radio Solent (+27%), and Smooth Radio West Country (+38%)
Star Radio Cambridge has an increase of 28% up from 27,000 to 35,000
talkSPORT is back up to almost 3m listeners, whilst talkSPORT 2 has a 16% increase taking it to 344,000 listeners
Times Radio and Virgin Radio stayed fairly static, TalkRadio is down 5%, and Virgin Radio Chilled has a 24% increase this quarter. Chris Evans is up from 776,000 to 830,000 listeners
Tomorrowland One World Radio, on DAB in various places, is down 33% to 19,000 listeners
U105 in Northern Ireland reached 234,000 listeners, up 11.4%
Quotes
Aled Haydn Jones, Head of BBC Radio 1, said: "Radio 1 Breakfast with Greg James continues to increase its audience with 330,000 more listeners this quarter, coupled with increases across the board for our core audience of 15-24s, these results demonstrate why Radio 1 is the number one station for young people across the UK. "
BBC Radio 5 Live Controller and Head of BBC Salford, Heidi Dawson, says: "Our quarterly results have been really positive with more than 5.5million weekly listeners, and our audience outside of London rising by half a million listeners. The sensational coverage of the FIFA World Cup has boosted listening, and as the UK's only national radio station based outside the capital, people from across the country feel they can talk to us about the everyday issues important to them, like the rising cost of living."
James Rea, Global's Director of Broadcasting & Content, said: "These are magnificent results for Global. Across every single brand, audiences have increased to deliver this record-breaking set of numbers in commercial radio's 50th year. I'm so thrilled for our teams who work so hard to deliver such brilliant live radio every day."
Ashley Tabor-King OBE, Global's Founder & Executive President, said: "As Global delivers the biggest set of audience numbers in its history, reaching over 26m listeners for the first time ever, I'm so proud that Global is at the forefront of this growth for commercial radio, continually innovating to deliver record-breaking hours, reach and share. This is truly remarkable and is solely down to the hard work of every Globaller in our growing family who continually strive to make everyone's day brighter! Thank you to all our listeners who spend time with our brands, you are at the heart of everything we do."
News UK EVP, President of Broadcasting, Scott Taunton said: "News Broadcasting is driving growth across its portfolio and continues to reap the benefits of its digitally-focused approach. Quarter-on-quarter, both reach and listening hours are up for the portfolio as our brands engage more than six million listeners for almost 40 million hours each week.
"talkSPORT saw reach up 9.9% quarter-on-quarter in what was a vintage period for the network, including the Autumn Nations Rugby and 330 hours of live coverage from the FIFA World Cup in Qatar. Back in the domestic season, talkSPORT remains committed to delivering the very best build up, commentary and post-match analysis from our award-winning line up of pundits and presenters. And on Virgin Radio UK, Chris Evans at Breakfast, with new sponsor Cinch, and Graham Norton at the Weekend with Waitrose, continue to serve up the very best guests and a brilliant playlist. The teams, under news Director of Audio Dennie Morris, have ambitious plans for the months ahead.
"Times Radio reports its sixth RAJAR results, and continues to win more hard-to-reach ABC1 listeners, who now account for 79% of the audience across the station, with new signings Jane Garvey and Fi Glover already impacting positively. And TalkRadio remains the home of straight-talking opinion and breaking news, with quarter-on-quarter growth in listening hours. With a schedule including Piers Morgan, Jeremy Kyle, Vanessa Feltz, Mike Graham and Julia Hartley-Brewer, TalkRadio has more ways to reach its audience across radio, TV, social and streaming platforms than ever."
Dee Ford CBE, outgoing Group Managing Director, Bauer Media Audio UK said: "This RAJAR offers further proof that this is an ambitious new era for commercial radio.
"Bauer Media Audio's record success is built on the unique spirit of radio –creative content, amazing talent and authentic connection with audiences – supercharged by digital innovation. We are perfectly placed for a hugely exciting future."
Ben Cooper, Chief Content and Music Officer, Bauer Media Audio UK said: "I'm delighted that Greatest Hits Radio, the new home of Ken Bruce, has just achieved a record-breaking number of listeners, increasing its audience by nearly a third, with huge wins for Rossie on Breakfast and Simon Mayo on Drivetime. And Fleur East enjoys her Strictly Come Dancing success as she helped Hits Radio reach a record 6.6million listeners."
Boom Radio CEO Phil Riley said: "As top DJs abandon the BBC, it seems the listeners are doing the same, and Boom Radio is providing a new home for those listeners with their favourite presenters. In fact, in our own research** almost 80% of Boom listeners say they are listening less to Radio 2."
All the above observations are based on a station having a large increase or decrease in listeners since last quarter. If we've missed anything you feel needs adding, please email news@radiotoday.co.uk.