Vernon Kay to replace Ken Bruce on BBC Radio 2's morning show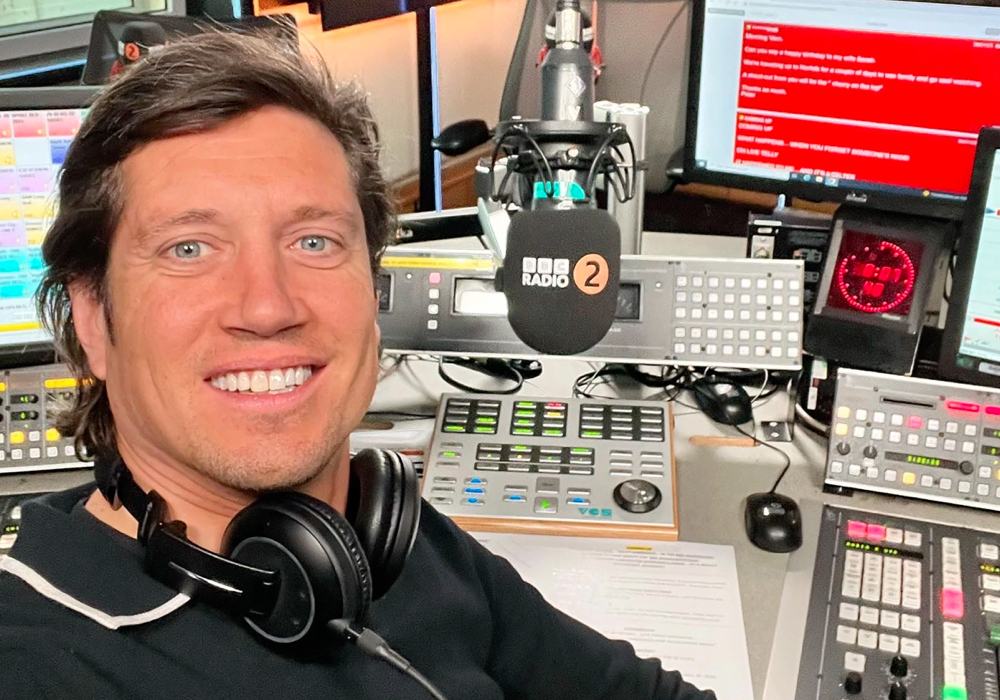 Broadcaster Vernon Kay is set to take over from Ken Bruce on BBC Radio 2's mid-morning show from May.
Ken will host his last show on BBC Radio 2 on March 3rd, with Vernon starting in May. Gary Davies will host the show in between.
Vernon has been working on national BBC Radio since 2004 when he first joined Radio 1. He stayed till 2012 when he took a few years off before joining Radio X for mid-mornings in 2015.
In the last few years he's been providing cover on BBC Radio 2, including for Steve Wright in the Afternoon.
The move was announced by BBC Radio 2 online at 2pm on Friday (24th February) after being leaked by The Sun on Thursday evening.
Ken Bruce announced his exit from the station in January saying he's off to Greatest Hits Radio from April.
Vernon says: "I'm absolutely over the moon to be handed the microphone to present the mid-morning show on Radio 2, and what an honour to follow in the footsteps of the mighty Ken Bruce. I look forward to playing some of the best music in the world whilst in the company of the Radio 2 listeners who I feel I've got to know over the last 18 months. It's a dream come true to join the Radio 2 family and I can't wait to start."
Helen Thomas, Head of Radio 2 says: "Radio 2 is home to some of the UK's best loved presenters, and I'm thrilled to welcome Vernon to mid-mornings on Radio 2. He's a hugely talented, warm and witty host who has already proved himself to be a firm favourite with our listeners when he's presented many and varied shows across the station. I can't wait to hear his brilliant new show."