East Devon Radio celebrates 10 years of local broadcasting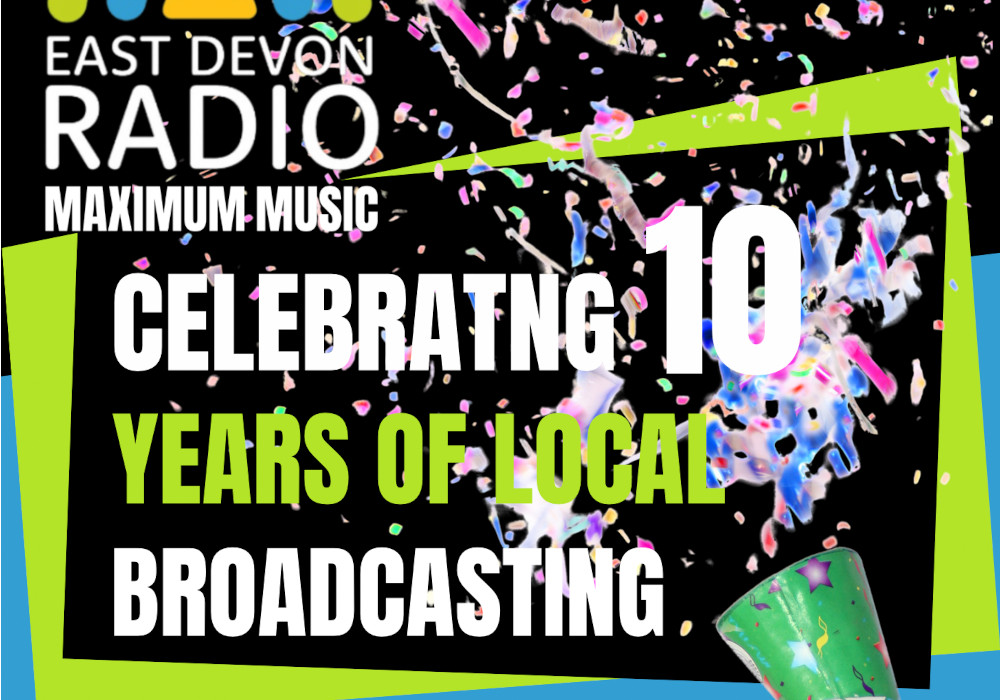 East Devon Radio, which originally launched as Bay FM, is celebrating 10 years on air.
The station launched on 29 March 2013, eventually adding three additional FM transmitters pushing the station further into East Devon. It also covers Exeter on FM and DAB+ with plans to extend the service to Honiton.
Bay FM rebranded in April 2021 as East Devon Radio, due to the extended coverage, and hired local heritage breakfast presenter Ben Clark.
The station was originally set up as a temporary service in 2006 by founders Andy and Julie Green, broadcasting a mix of music and information.
Station Manager Andy Green said: "It took seven years to gain the full-time licence and it's hard to believe we have been on air full-time for 10 full years. The station is a beacon for listeners, sharing vital information, and during the pandemic, was inundated with calls, texts, and emails.
"We stayed on-air live during the pandemic, using both studios, enabling us to keep a safe distance between presenters, with everyone responsible for cleaning their studio between shows and no one was furloughed.
"The station continues to receive hundreds of texts and emails from its loyal listeners every day, entering competitions, making requests and keeping the station updated with local traffic information and local news.
"I would like to thank our lovely listeners, our advertisers, and everyone who continues to support East Devon Radio and of course our amazing volunteers past and present. We wouldn't be here without you."