Geraint Lloyd joins MônFM following BBC departure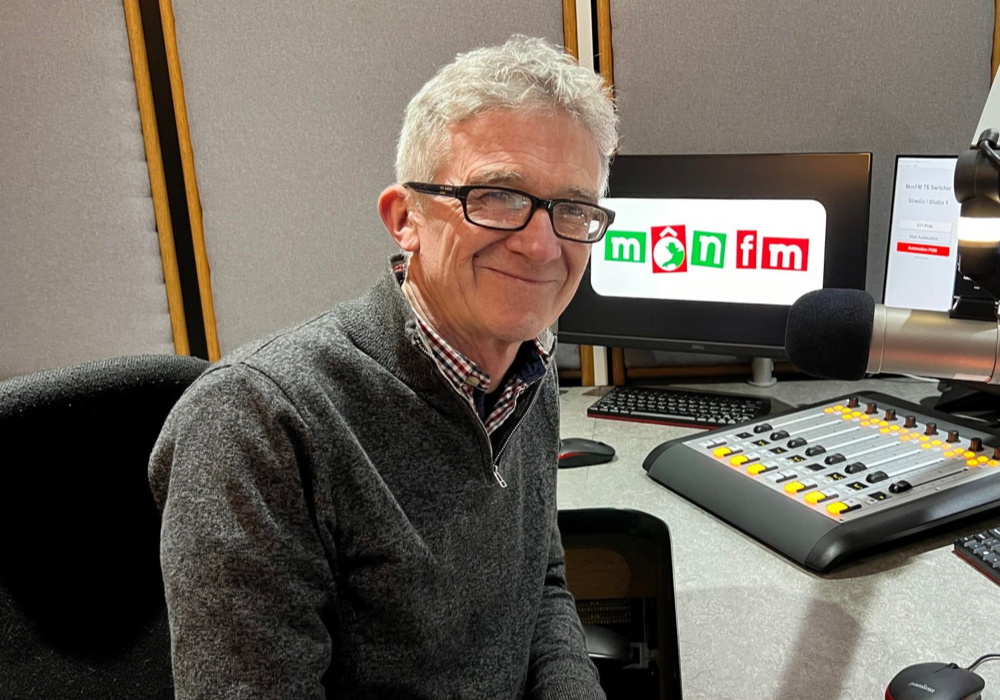 Geraint Lloyd is joining MônFM Community Radio next month following decades of service to Welsh commercial and BBC radio.
His first show will be at 9pm on Tuesday the 11th of April 2023.
Geraint has been on the radio in Wales for a quarter of a century. Last year a petition was launched to save his Welsh language show on BBC Radio Cymru which had been running for 25 years.
Tony Wyn Jones, Chairman and head of programming at MônFM, said: "Over the decades, Geraint has always produced excellent radio content, with the ability to connect closely with his audiences about grassroots issues – it's a privilege to welcome Geraint to MônFM – we're looking forward to entertaining conversations and great music every Tuesday night."
Geraint Lloyd said: "I'm very pleased to be joining MônFM's Community Radio team and look forward to keeping in touch with my listeners – on FM across North West Wales and further afield on-line."
. @Geraintrcymru: ''Rwy'n falch iawn o fod yn ymuno â thîm Radio Cymunedol @MonFMRadio, a chadw cysylltiad gyda fy ngwrandawyr ar draws Cymru.''

Mi fydd sioe wythnosol newydd Geraint yn ddechrau ar nos Fawrth, 11 Ebrill, o 9yh pic.twitter.com/EBfXm2bLdq

— RadioToday Wales (@RadioTodayWales) March 14, 2023