Gordon Smart to host weekly BBC Radio 5 Live show from Glasgow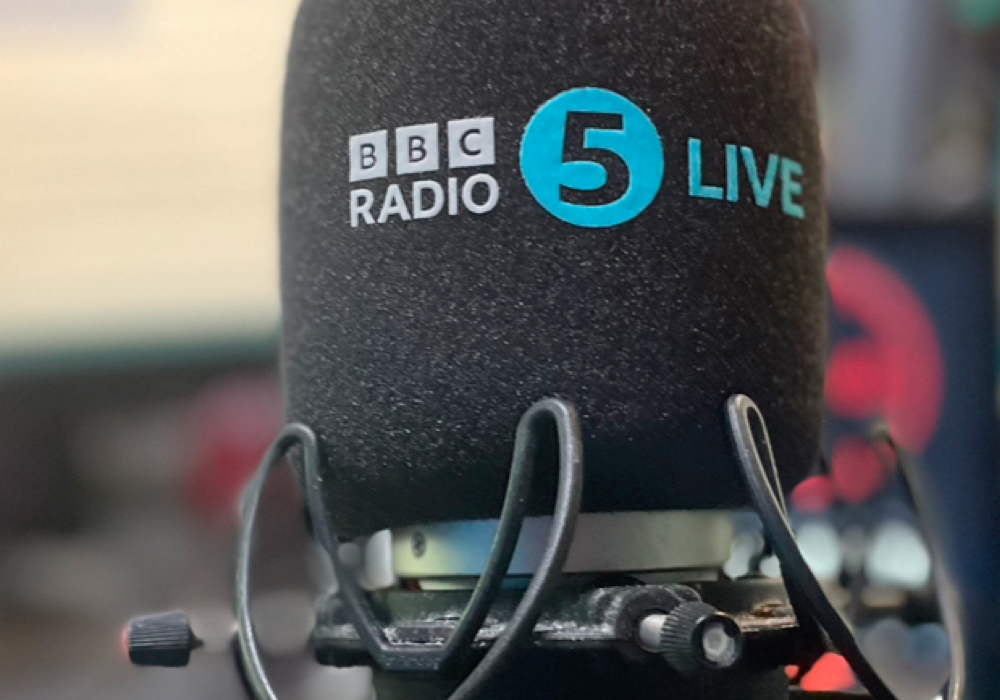 Broadcaster and journalist Gordon Smart is to host a new Sunday evening show on BBC Radio 5 Live from Glasgow.
The new news programme will include entertaining conversations with great guests involved in the issues of the week across news, sports and entertainment – as well as bringing new stories that listeners may not have already heard.
Gordon Smart, who has also worked on BBC Radio Scotland, Radio X and talkSPORT, will be presenting BBC Radio 5 Live's only weekly show from Glasgow, to be broadcast between the station's "606" football phone-in and Stephen Nolan's programme.
He says: "It has been a joy working across the schedule over the last year getting to know the listeners and the brilliant team behind the scenes whilst deputising for the outstanding stable of on air talent at 5 Live.
"I first applied for a job here 22 years ago, so I'm thrilled to finally have my name above the door in my own slot. It's all the more pleasing to bring this show to listeners from Scotland every week."
Controller of BBC Radio 5 Live Heidi Dawson says: "Gordon is a fantastic broadcaster and journalist. The 5 Live audience will already know him from presenting a range of news programmes with us this last year, and I'm very pleased he will now be a regular part of the schedule.
"I know he'll bring listeners news making interviews and gripping discussions with a unique perspective presented from Glasgow."
Gordon has most recently been working for ITV on Good Morning Britain.