Radio Maria England appoints Pierre Petrou as new operations chief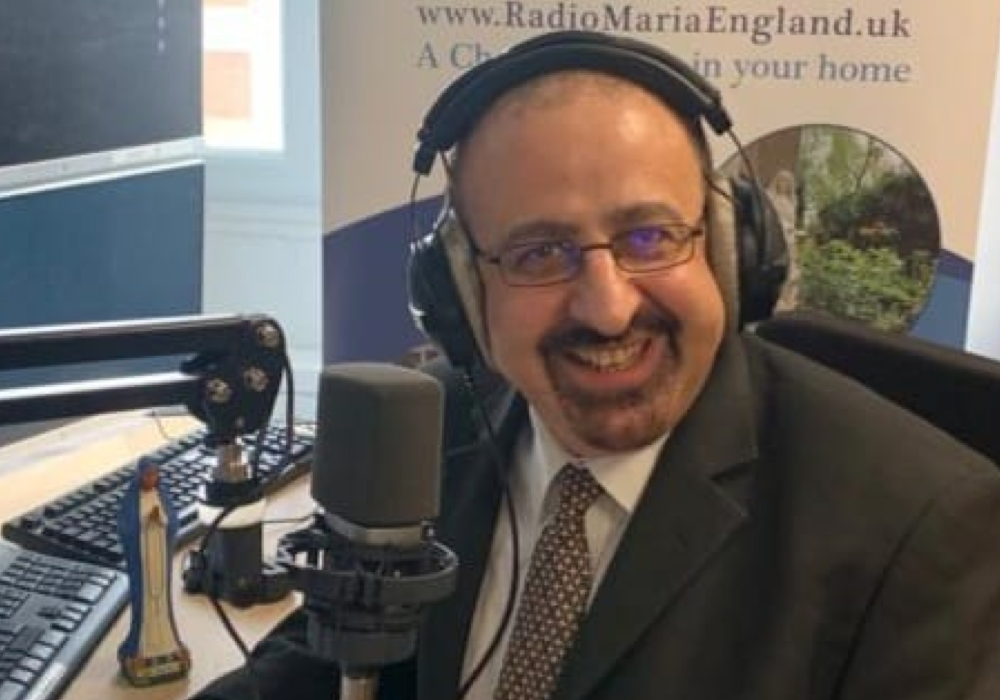 Pierre Petrou has been appointed as Operations Manager for Radio Maria England following his exit from London Greek Radio as Head of Programming.
Pierre will be responsible for the day-to-day running of Radio Maria England, managing the staff, controlling finances, assisting in editorial output, and will also sit on the Executive Committee Board.
He'll split his time between Radio Maria England's Cambridge headquarters and its London studios working closely with the priest-director, Father Toby Lees and the station's President, Dr Charles Wilson.
Radio Maria England is a not-for-profit radio station and registered charity, presenting liturgy, teaching, spirituality, devotions, prayer, spiritual assistance with everyday issues, information, music, and culture.
The station is part of the World Family of Radio Maria, which has almost a hundred radio stations worldwide, and is available on Digital Radio in London, Cambridge, Bristol and surrounding areas.
Pierre Petrou said: "I am absolutely delighted to be joining Radio Maria England whilst the station is still very much in its infancy and with a great deal to look forward to.
"Radio Maria England is much more than a radio station; it's a vessel which takes listeners on a journey to find positivity and faith, with a smile along the way and a reminder to enjoy life. I am particularly excited about helping the station grow with the existing dedicated and passionate team.
"With the radio industry evolving and diversifying, this is the perfect time for me to join the charity. Over the coming months, I look forward to driving growth and success for our listeners and volunteers, and hopefully bring some progressive thinking in our strategic operations.
"Beyond this, I will be ensuring that as part of the World Family of Radio Maria, Radio Maria England continues to grow and support our faithful objectives in this digital age, which I am very passionate about".
Speaking about the appointment, Dr Charles Wilson, President of Radio Maria England, said: "It's an incredibly exciting time here at Radio Maria England where we are looking to increase listenership and support the Christian faith in new ways through innovation and experience. Pierre is an experienced radio professional who will bring a whole host of ideas to develop various areas of the organisation and we are absolutely delighted to have him join us.
"Pierre's appointment ensures that we now have an even stronger and dynamic executive committee in place at Radio Maria England. He joins at an invigorating time as we expand our digital output and volunteer base."
Fr Toby Lees, Priest-Director said: "Pierre's passion for radio, his understanding and experience across all media channels, his expertise in promotions marketing and industry experience are going to be a great asset to us. I am extremely happy to welcome Pierre to the team and with the help of God's grace, I am sure that his work with us will bear great fruit in helping Radio Maria England's continued growth and development."
Pierre Petrou has previously worked as Head of Media & Communications for the Metropolitan Police in Camden and was the Met's North London Press Manager.
Previous to London Greek Radio, Pierre has also worked with several other radio stations including Radio Northwick Park, 2Country.net, Hot'N'Gold, HCRfm, and Radio Harrow where he still hosts a weekly programme.