Students raise over £600 in Round The Clock Radio Challenge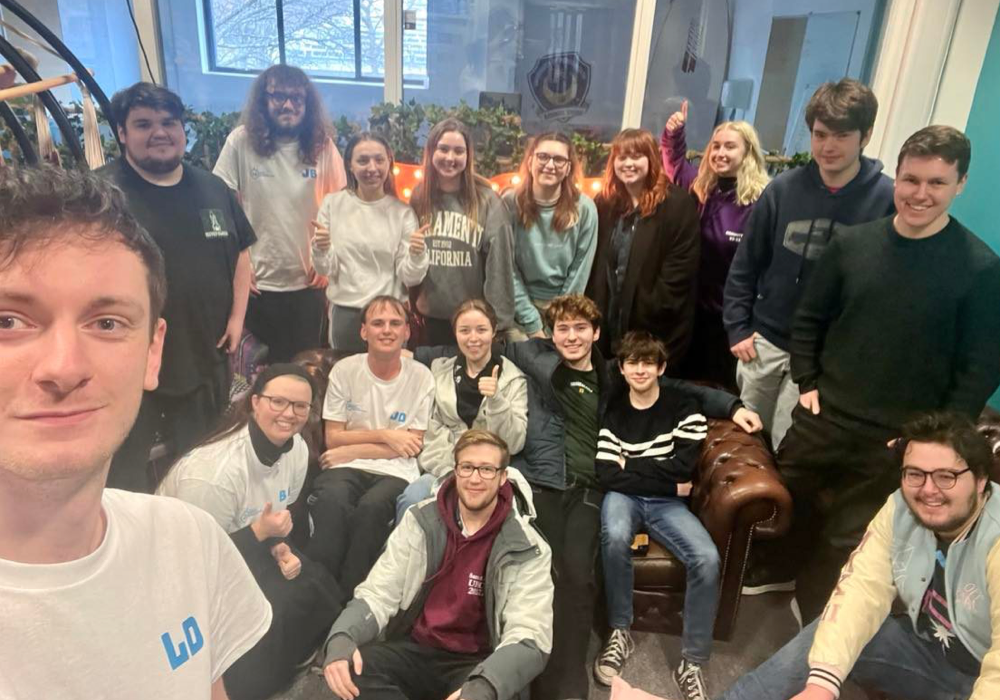 Over £600 has been raised by student radio stations in the South following a Round The Clock Radio Challenge.
They've raised the money for FareShare, The Journey of a Lifetime Trust, Mind, Stonewall, The Teenage Cancer Trust and UNICEF UK.
The Round The Clock Radio Challenge saw South Regional Officer Joshua Dodd, Pure FM Station Manager Lewis Dodson and Nerve Radio Deputy Station Manager Bronwyn Reeve take on the entire 24 hours, while other students presented special versions of their own shows to help them along the way.
Pure FM hosted the event, which also saw presenters from Sound Radio in Winchester, Radio Sonar at Southampton Solent and Nerve Radio in Bournemouth descend on Portsmouth, while Stag Radio in Surrey and Surge Radio in Southampton helped with the organisation of the event – marking the first time a region has got together in such a way in the 30 plus year history of the Student Radio Association.
Multiple student radio firsts were also heard during the event over the weekend, with the first Student Radio Song Contest being closely fought by 7 stations across the UK, a groundbreaking music quiz hosted by Dodd through Kwizzbit, and interviews with the newly installed Mayor of Winchester, the Lord Mayor of Southampton and South-based comedian Paul McCaffery headlining the day.
South Regional Officer Joshua Dodd stated: "I couldn't be prouder of the team that have worked tirelessly to make this event work for such great causes, and to have raised over £100 for each charity in times of such financial uncertainty and hardship means a lot. The fact we were able to showcase just how much Student Radio allows you to do while leaving our own small mark on the world is something I'll always be proud of, and I hope we've now laid the groundwork for more ideas in the future!"
Donations are still open for the 'Round The Clock Radio Challenge' and will close alongside the announcement of the final total on Saturday March 18th – you can donate by heading here.