Angel Radio founder Tony Smith honoured by the Community Media Association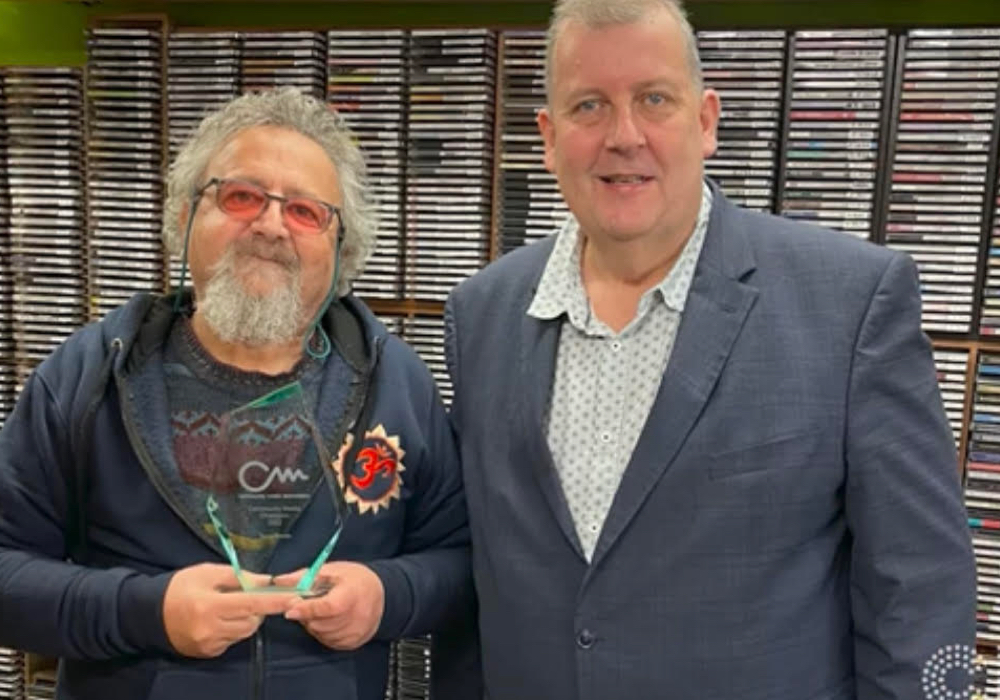 Angel Radio founder Tony Smith has been awarded a Community Media Champion Award by the Community Media Association.
The award is given to those who have made an outstanding contribution to community media in the UK.
Tony received the honour for his dedication to the radio station during Covid, in which he worked tirelessly everyday to ensure older people were entertained, informed and stimulated by listening by taking part.
Working an average of 80+ hours a week as a volunteer, Tony has ensured the expansion of the radio station on FM and now DAB across the country.
Angel Radio broadcasts music from the years 1900 – 1960s.
Chatting about the radio station, Tony, delighted to win the award, said: "When we originally did our short term licence in 1999, we were just targeting the over 60s, with old music and bringing back some memories. 24 years later, it has grown so much. Our main target audience is still the over 60s but then they are listening with their grandchildren."
"This morning I got a text from a school girl who wanted a record played for her nan. We seem to now be covering a move wider age range of audience.
"We do something four times a year called Pay To Play which is a way for the listeners to donate by requesting a record. They phone up, request a record and make a donation. We did it a month ago from 8am to 11pm, over 400 phones calls, raising over £4,000 in one day. That is on top of listeners just donating and standing orders.
"The loyalty of our listeners proves to me that we must be doing something right".
Looking to the future, Tony said: "I don't really look to the future, I just think about now, but it would be good to expand our coverage of the UK so that more people can listen to us."