Over 9000 bras dropped off for V2 Radio's charity appeal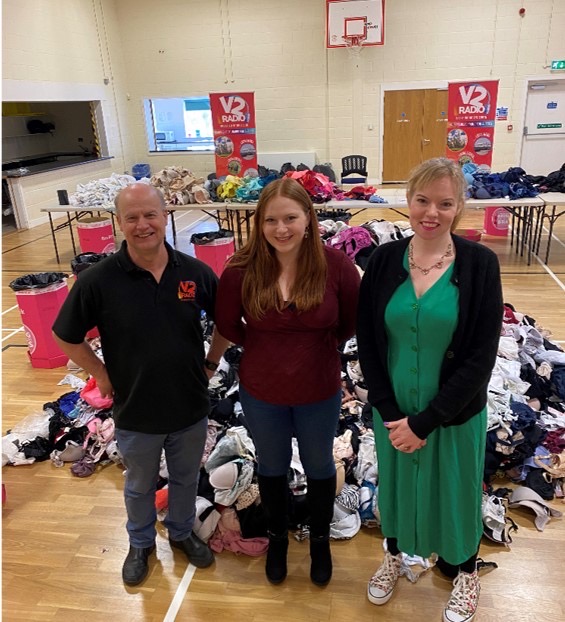 V2 Radio listeners have donated 9,441 used and unloved bras to its Bring Us Your Bra Appeal.
Presenters Tanya McCarthy and Ian Crouch counted up donations at the end of a four week long appeal.
The Bra Recycling scheme set up by Against Breast Cancer takes your unwanted or unloved bras and through their network of bra banks raises vital funds for pioneering breast cancer research.
For every tonne of bras collected, Against Breast Cancer receive £700 to fund vital research.
Last year the West Sussex radio station's listeners donated 5,426 bras. This year, they've
outstripped the 2022 total by 4000, thanks to the support from local businesses and those tuning in.
Ian Crouch, Programme Controller of V2 Radio said: "Our listeners have really taken this appeal to their hearts and turfed out their underwear drawers to support a charity very close to our hearts.
"Thanks to all of the businesses that have supported us and acted as Bra Bank drop off points and like us had an office piled high with boxes of underwear for weeks!
"It has all been so worthwhile as so many of us are affected by cancer whether personally or through a friend of family member and we are so pleased to be able to do our bit."
Plans are already underway for next year's Bring Us Your Bra's appeal.