Tributes paid to BBC Radio Wales presenter Nicola Heywood-Thomas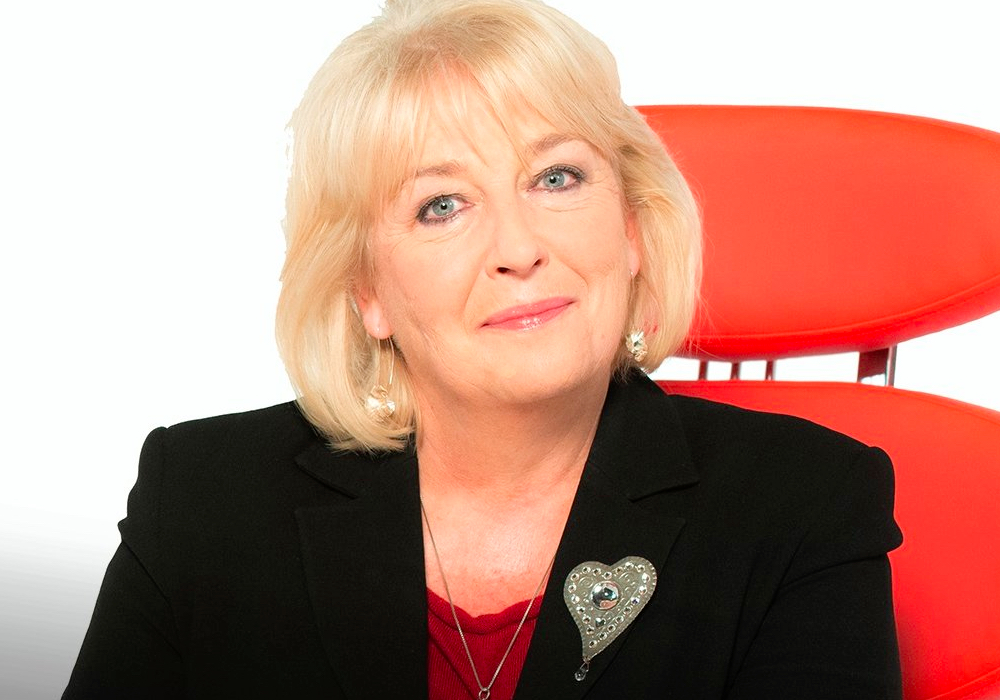 BBC Radio Wales presenter and Welsh television host Nicola Heywood-Thomas has died at the age of 67.
Nicola started her media career at Radio Wales straight from university and was best known for her 18-year stint as the main presenter on HTV News.
Most recently she hosted the Radio Wales Art Show.
BBC Radio Wales tweeted: "Wales has lost one of its greatest broadcasters. We are deeply saddened by the loss of our colleague and friend Nicola Heywood Thomas.
"Nicola has been the voice of arts coverage in Wales for more than 25 years."
ITV Wales News also paid tribute: "We are very sad to hear of the passing of Nicola Heywood Thomas. She presented Wales at Six for more than 15 years. Our condolences to all her family and friends at this time."
Radio Wales editor Carolyn Hitt added: "A huge loss to Welsh broadcasting. All of us at BBC Radio Wales are deeply saddened at the death of our wonderful colleague & friend Nicola Heywood Thomas.
"An iconic journalist & champion of Welsh arts. Condolences to Nicola's family – especially her children Tom, Beca and Alys."
BBC Radio Wales has been paying tribute during its programmes since the sad news was announced on Thursday evening.
The ITV Cymru Wales family are very sad to hear of the passing of broadcaster Nicola Heywood-Thomas.

As one of ITV Cymru Wales' most iconic faces, she anchored Wales at Six for more than 15 years.

Thoughts are with all her friends and colleagues tonight. pic.twitter.com/W71lTruB8x

— ITV Cymru Wales (@ITVCymruWales) April 6, 2023
"Wales has lost one of its greatest broadcasters."

We are deeply saddened by the loss of our colleague and friend Nicola Heywood Thomas.

Nicola has been the voice of arts coverage in Wales for more than 25 years. pic.twitter.com/qv58yBhv6N

— BBC Radio Wales (@BBCRadioWales) April 6, 2023
We are very sad to hear of the passing of Nicola Heywood Thomas. She presented Wales at Six for more than 15 years. Our condolences to all her family and friends at this time.https://t.co/hIwuyUIfI5

— ITV Wales News (@ITVWales) April 7, 2023
Welsh broadcasting veteran Nicola Heywood Thomas has died.

The former HTV Wales news anchor was a regular voice on @BBCRadioWales for over 20 years, presenting a daily phone-in, and later, the station's weekly arts show. pic.twitter.com/r3XjL7dyJt

— RadioToday Wales (@RadioTodayWales) April 6, 2023
RIP Nicola Heywood Thomas https://t.co/ZLuNeUs3KL

— Huw Stephens (@huwstephens) April 7, 2023
Nicola Heywood Thomas' cameo in the cult film Human Traffic (1999).

If you've never seen this before, watch right through to the end. pic.twitter.com/nkJECl7kxe

— Gareth Joy (@lookoutwales2) April 6, 2023
What a force Nicola Heywood-Thomas was. I remember joining the presentation team alongside her and @JonathanITV at HTV Cymru Wales and being totally in awe of her. An absolute pro. We'll
miss her beautiful voice on @BBCRadioWales. pic.twitter.com/NxaJPskxwB

— Lucy Owen (@lucyowenwales) April 7, 2023
RIP Nicola Heywood Thomas. In 2018, I invited her to share her memories of HTV/ITV Wales for our 60th anniversary. She was delighted to help and spoke with great warmth. pic.twitter.com/E9Pmh6qD3y

— Mike Griffiths (@mrmikegriffiths) April 6, 2023
Very saddened to hear of the passing of Nicola Heywood-Thomas. She was always so lovely, and so funny. Brilliant at her job. A real champion of the Arts in Wales. Much love and condolences to her family at this sad time x

— Steven Meo (@stevemeo) April 7, 2023
Jonathan Hill breaks the news that Nicola Heywood Thomas has passed away. A very familiar and welcome face to welsh audiences, but for me, she was absolutely – the face – of HTV Wales Tonight. Very sad news indeed. Rest in peace Nicola. pic.twitter.com/AvfDXAXYyA

— Tom Selway (@tomselsocial) April 6, 2023