ARIAS winners are announced – BBC picks up 17 Gold Awards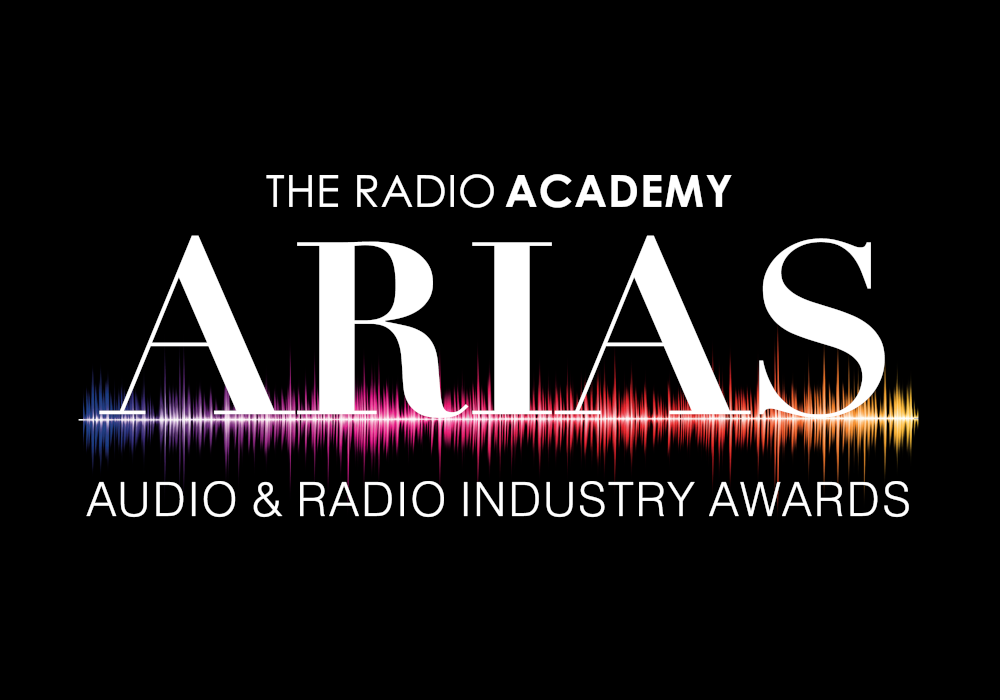 The annual ARIAS took place last night at London's Theatre Royal and saw the BBC win 17 Gold out of the 28 awards.
Tony Blackburn was honoured with the Pioneer Award, presented by Greg James, celebrating nearly 60 years in broadcasting and his contribution to the popularity of soul music in the UK. In addition to the awards, host Rylan paid tribute to Paul O'Grady, describing him as a "21st Century national treasure" to great applause from the audience.
Full List of Winners
BEST NEW PRESENTER
GOLD WINNER
Zak and Jules
Life After Prison podcast
SILVER
Harriet Rose
KISS FM UK
BRONZE
Alyx Holcombe
BBC Introducing Rock on Radio 1
BEST NEW RADIO SHOW
GOLD WINNER
Room 5 
BBC Radio 4
SILVER
The Unfiltered History Tour
VICE World News
BRONZE
Shaun Keaveny's Community Garden Radio
BEST NEWS COVERAGE
GOLD WINNER
The Smugglers' Trail 
BBC Audio Documentaries Unit for Radio 4
SILVER
Stories of Our Times: The British Man Rescuing Ukrainians from Putin's War 
Wireless Studios for The Times
BRONZE
Sitrep: Inside Ukraine's Capital
BFBS
BEST SPEECH BREAKFAST SHOW
GOLD WINNER
5 Live Breakfast 
BBC Radio 5 Live
SILVER
Today
BBC Radio 4
BRONZE
Good Morning Ulster
BBC Radio Ulster
BEST SPEECH PRESENTER
GOLD WINNER
Adrian Durham  
talkSPORT
SILVER
Dan Snow  
History Hit podcast
BRONZE
Helena Merriman 
BBC Radio 4
BEST SPORTS SHOW
GOLD WINNER
Moment of Truth 
Folding Pocket Productions for BBC Sounds
SILVER
The Big Saturday Football Show 
Forth 1 & The Hits Radio Network Scotland
BRONZE
Fast and Loose
Novel for Wondery
BEST COVERAGE OF AN EVENT
GOLD WINNER
Mental Health Awareness Week 
Absolute Radio
SILVER
The Discovery of Endurance
Dan Snow's History Hit podcast
BRONZE
The FIFA World Cup Qatar 2022 
talkSPORT
THE COMEDY AWARD
GOLD WINNER
The Skewer: The Queen 
unusual for BBC Radio 4
SILVER
Nature Table 
BBC Studios for Radio 4
BRONZE
From The Oasthouse: The Alan Partridge Podcast, Series 2
Baby Cow for Audible
BEST MUSIC BREAKFAST SHOW
GOLD WINNER
1Xtra Breakfast with Nadia Jae
BBC Audio for Radio 1Xtra
SILVER
Big John at Breakfast 
Hallam FM
BRONZE
Radio 1 Breakfast with Greg James 
BBC Audio for Radio 1
BEST MUSIC ENTERTAINMENT SHOW
GOLD WINNER
Craig Charles  
Audio Always for BBC Radio 6 Music
SILVER
My Life 
Mighty Mouth Productions for Fun Kids
BRONZE
Throwback Throwdown 
We Are Grape for BBC Sounds
BEST SPECIALIST MUSIC SHOW
GOLD WINNER
For the Love of Hip Hop with Romesh Ranganathan  
Folded Wing for Radio 2 and BBC Sounds
SILVER
Night Tracks 
BBC Audio for Radio 3
BRONZE
National Prison Radio's Rock Show 
Prison Radio Association
BEST MUSIC SPECIAL
GOLD WINNER
Deep Hidden Meaning Radio with Nile Rodgers  
Apple Music Radio
SILVER
A Career in Music with Harmony Samuels
Cast Iron Radio for BBC Radio 4
BRONZE
Pass The Mic 
Novel for KISS FM
BEST FACTUAL – SINGLE PROGRAMME
GOLD WINNER
File on 4: Isobel's Story  
BBC Radio 4
SILVER
Justice for The 97  
BBC Radio Merseyside
BRONZE
Nightwatch 
BBC Scotland Productions for BBC Radio 4
BEST FACTUAL – SERIES
GOLD WINNER
In Dark Corners 
BBC Scotland Productions for Radio 4
SILVER
Who Killed Daphne?  
Wondery
BRONZE
Assume Nothing: The Last Request  
BBC Radio Ulster and Radio 4
BEST NEW PODCAST
GOLD WINNER
Colouring In Britain  
BBC Sounds Audio Lab
SILVER
Go Love Yourself 
Crowd Network
BRONZE
Off The Beaten Jack
Jack Boswell
BEST DRAMA
GOLD WINNER
Dear Harry Kane 
BBC Audio Drama London for Radio 4
SILVER
Algorithms 
RooksNest for Audible
BRONZE
The Rez
Rezilience and Gen Z Media
BEST AUDIOBOOK OR READING
GOLD WINNER
A Heart That Works by Rob Delaney
Coronet Books
SILVER
This Is Not A Pity Memoir by Abi Morgan
BBC Audio Books for Radio 4 and BBC Sounds
BRONZE
Voices in the Valley by Andrew Michael Hurley
BBC Audio Books for Radio 4
BEST STATION SOUND
GOLD WINNER
BBC Radio 1Xtra
BBC Popular Music Station Sound
SILVER
Fix Radio 
Devaweb & Fix Radio
BRONZE
The FIFA World Cup Qatar 2022 on talkSPORT 
Wireless Creative
BEST COMMERCIAL PARTNERSHIP
GOLD WINNER
Magic Radio Breakfast with On the Beach
SILVER
Free Flow sponsored by Shannon Trust
National Prison Radio
BRONZE
The Thursday Team Talk with Macmillan Cancer Support 
talkSPORT
THE CREATIVE INNOVATION AWARD
GOLD WINNER
Fun Kids Mission Transmission
SILVER
Soundworlds
BRONZE
Radio 1's Murder Mystery
BBC Audio for Radio 1
THE GRASSROOTS AWARD
GOLD WINNER
United Against Knife Crime  
BBC Radio Merseyside
SILVER
Life After Prison podcast 
Prison Radio Association
BRONZE
Ocean Youth Radio
THE IMPACT AWARD
GOLD WINNER
You, Me, and the Big C
BBC Radio 5 Live
SILVER
In Dark Corners 
BBC Scotland Productions for Radio 4
BRONZE
Justice for Joseph
Hits Radio Manchester
BEST LOCAL SHOW
GOLD WINNER
Pulse 1 Breakfast with Mylo & Rosie
SILVER
Justin Dealey 
BBC Three Counties Radio
BRONZE
The Big Saturday Football Show
Forth 1 & The Hits Radio Network Scotland
THE 2022 SPECIAL AWARD, FOLLOWING THE DEATH OF HM THE QUEEN
GOLD WINNER
Daily News Reportage
James Bryant & Jonny Dymond, for BBC News
SILVER
The Skewer: The Queen
unusual for BBC Radio 4
BRONZE
The Second Elizabethan Age
Tortoise Media
COMMUNITY STATION OF THE YEAR
GOLD WINNER
Vectis Radio
The Isle of Wight
SILVER
Bro Radio 
The Vale of Glamorgan
BRONZE
Pride Radio
North East of England
THE JOHN MYERS AWARD FOR BEST LOCAL STATION OF THE YEAR
GOLD WINNER
Clyde 1
SILVER
BBC Radio Merseyside
BRONZE
BBC Radio Ulster
UK STATION OR NETWORK OF THE YEAR
GOLD WINNER
BBC Radio 4
SILVER
talkSPORT
BRONZE
BBC Radio 6 Music
 RADIO TIMES MOMENT OF THE YEAR 
GOLD WINNER
Tony Livesey won't say goodbye to Dame Deborah James on BBC Radio 5 Live
SILVER
Fun Kids' Mission Transmission
BRONZE
Liz Truss BBC Local Radio interviews