Carlos announces Heart 70s return following time off for operation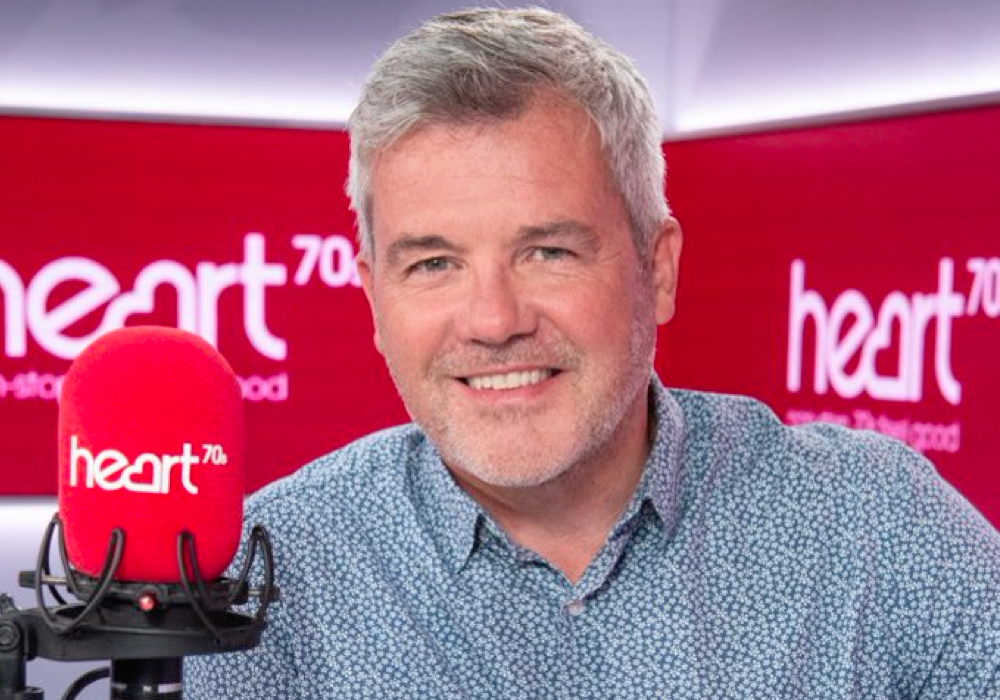 Heart 70s breakfast show presenter Carlos has announced he'll be back on-air soon following time off for medical reasons.
Carlos says he's taking one more week off as recovery is taking longer than anticipated due to complications during a recent operation.
Tweeting an update to his listeners, Carlos thanked his bosses at Global for being sympathetic and caring during his time off.
His friends and colleagues from around the industry have been wishing him a speedy recovery, including Tony Blackburn who is also currently off-air with health-related issues (but back this weekend on BBC Radio 2).
Tony said: "Sorry to hear your in pain Carlos and when you are normally an active person it really is tough mentally as well.
"I know exactly how you feel but all will be OK soon and when you get better it's amazing how you will forget this difficult time."
Simon Clarke is currently covering the show on the national station, Monday to Saturday mornings. Carlos added: "Thanks to Simon for looking after things. After 40 yrs of doing what I love 6 days a week it's tough being off air.
"Really miss the show as it's the happiest I've been in my career."
Carlos said the recent, second operation was necessary following his health issues last year.
Something to share pic.twitter.com/EN7uOzEXrr

— Carlos (@carlosradioguy) May 10, 2023